For many, going away to college is a big step in their life. Finding where they fit in on campus may be hard. But for those looking to find a lifelong friend or maybe even a future life partner, organizations can be the perfect place to go.  
Organizations are a core part of a University of Nebraska-Lincoln student's ability to get involved on campus and build their future portfolio while also gaining experience. 
While not inclusive of all organizations on campus, The Daily Nebraskan has highlighted some of the larger and more well-known organizations at UNL, as well as compiled some information for those interested in contributing, connecting or getting involved within these groups.
Association of Students of the University of Nebraska
ASUN is the student governing body of the university with a leadership team made up of five executive members. This includes the president, internal and external vice presidents, speaker of the senate and chief of staff.
Each March, the student body votes for and elects the president, the internal and external vice presidents, all senate members, the Committee for Fee Allocations members and the Green Fund Committee members. The chief of staff is an appointed position by these top three executives while the speaker of the senate is internally elected by the new senate as a whole. 
The senate is constructed of 40 elected and appointed senators from each of the colleges on campus. Seats that were not filled in the annual election could be filled by appointment following an application process.
University Program and Facilities Fees — a portion of UNL student fees — is the funding for various groups and organizations on campus. The money is split into Fund A, which is given to student managed groups and services, and Fund B, which is for operating and management costs. 
The senate members play a large role in recommending what allocations of UPFF fee users should receive each fiscal year. The funding is legislated through ASUN's Committee for Fee Allocations before moving to the full senate for a vote. This process provides organizations on campus, like Campus Recreation, the University Program Council and ASUN itself, the agreed upon amount of fees. 
The student body at large also votes on these fees during the same March election where they vote for student representatives for the next academic year.
ASUN has weekly meetings on Wednesday nights during the academic year, excluding breaks and holidays, that are open to the public. There, the senators vote on drafted legislation in many areas, including sustainability, well-being and diversity.
The senate also hosts multiple events each month and regularly meets with university leaders on key issues. 
"ASUN provides numerous services to students to take advantage of that [promote] the overall student experience on campus," ASUN external Vice President Patrick Baker said in a text. 
Other important ASUN committees and organizations include its Green Fund, which allocates money and provides support to student-led environmental and sustainability projects, as well as Student Legal Services, where a team of university employed attorneys provides free legal advice to students through student fees.
Students can get legal representation in Lancaster County courts for consumer cases, criminal misdemeanors, uncontested divorces that do not include children or real estate, landlord and tenant disputes and small claims court appeals and removals. Students cannot be represented through this service in any lawsuit against the university or other students, though referrals can be given for those matters.
Freshman are unable to serve in the senate but they can take part in the Freshman Campus Leaders Associates. This provides freshman students the opportunity to understand ASUN and create personal projects often presented at one of the last senate meetings of the year. Twenty freshmen are appointed through an application process.
Students may speak directly to the student leaders during the open forum portion of any ASUN meeting, and students wanting to get involved with ASUN can visit its website for more information, including open positions. Students can also reach out to their college's senate representative or directly to the executive team.
"Reach out to ASUN about any issue, question or comment you have about the university," Baker said. "Through our role as an intermediary between students and administration, we have the connections and contacts to get answers and help students solve problems they may have."
In addition to ASUN, the Graduate Student Assembly is the student governing body for graduate students. GSA collaborates with ASUN on issues related to student government. Graduate students who wish to get involved can apply for committee roles by emailing gsa@unl.edu. 
The ASUN office is located on the ground floor of the Nebraska Union, Room 136. 
University of Nebraska Board of Regents
The Board of Regents is the governing body of the University of Nebraska system. It consists of eight elected members who represent different Nebraska-wide districts and serve six-year terms. The eight regents are Tim Clare, Jack Stark, Jim Pillen, Elizabeth O'Connor, Rob Schafer, Paul Kenney, Bob Phares and Barbara Weitz. Kenney and Phares serve as the chair and vice chair of the board, respectively. NU President Ted Carter also plays a role within the Board of Regents by helping enact the policies and initiatives the board puts in place.
The board also consists of four student regents, who are the respective student body presidents from UNL, University of Nebraska at Omaha, University of Nebraska at Kearney and University of Nebraska Medical Center.
UNL's 2021-22 student regent is ASUN President Batool Ibrahim.
"Their job is to provide overall governance and leadership and direction for the University of Nebraska system," Melissa Lee, chief communication officer for the NU system, said. "In other words, the board sets broad strategic goals, a broad strategic vision, kind of, 'here are the main priorities the university should be working for.'"
This includes the approval of campus budgets and tuition rates across the NU system.
As with ASUN, Board of Regents meetings are open to the public, and the community is able to speak directly to regents during the public comment section. Meetings are typically held every two months on Fridays.
The Board of Regents typically operate out of and meet in Varner Hall, 3835 Holdrege St.
Faculty Senate
The Faculty Senate is the representative body of faculty members who have been elected by their peers in UNL's various academic departments. 
Since its creation in 1974, the Faculty Senate has worked to create a productive and rewarding academic experience for students and faculty members as well as protecting faculty as they pursue independent research, according to its website. 
"The Faculty Senate ensures that faculty and extension educators have representation in the decision-making that drives the university," Faculty Senate President Steve Kolbe said in an email. 
The senate has many committees, including those that work toward protecting academic freedom or dealing with academic standards, curriculum, computing services on campus, commencement and honors convocations, honorary degrees and intercollegiate athletics, among others.
The Faculty Senate meetings take place in either of the Nebraska Unions on Tuesday afternoons during the school year. 
Office of Fraternity and Sorority Life
The Office of Fraternity and Sorority Life is the central hub for Greek life at UNL with a staff dedicated to helping students understand Greek life, as well as working with the chapters themselves.
"Our office is here to serve as support for the more than 4,500 students who are a part of the fraternity and sorority community," Leigh Thiedeman, the director of the office, said in an email.  "We're here as a resource for everyone but work most closely with chapter presidents and their executive officers, as well as the council executive teams."
Students can learn about the process of joining a chapter as well as learning more about Greek life as a whole through the office's website.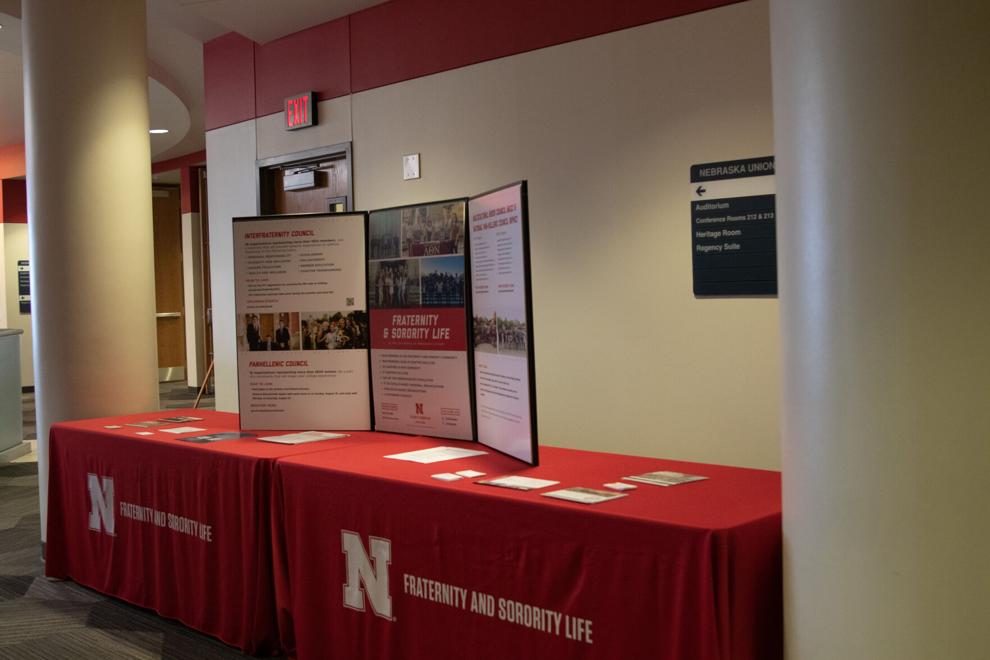 The office also provides resources for students and chapters to utilize, including multiple councils — the Interfraternity Council, Panhellenic Association, Multicultural Greek Council and the National Pan-Hellenic Council — that connect the different on-campus chapters. 
"I think one of the most tangible benefits of joining one of the organizations in the fraternity and sorority community is that it makes a large institution a little smaller," Thiedeman said. 
The Office of Fraternity and Sorority Life is located in the Nebraska Union, Room 222.
Honors Program
The University Honors Program helps students take risks, experiment and push themselves, according to Patrice McMahon, the director of the program. 
"It was created to attract the best students in Nebraska and beyond and provide them with a great liberal arts education with smaller, discussion-based classes," McMahon said in an email.
Honors students can take part in Global Dialogues abroad, community-based internships, after-school clubs and leadership opportunities. 
Students can get the most out of their college experience by allowing them to choose classes and opportunities that allow them to pursue their passions, according to the program's website.
"Our website has all of the ways students can get involved, from being a part of one of our five student organizations to participating in Honors After School Clubs to helping create and organize events through the Forum on World Issues and the Cooper Community conversations," McMahon said. 
The Honors Program is located in the Knoll Residential Center. 
Military and Veteran Success Center
The Military and Veteran Success Center offers support to students who are military dependents, veterans, active duty, guards or reserves in the United States Armed Forces. 
The center provides financial support, career decision making, advising, health services and other resources to those who qualify. 
"The Center is focused on ensuring all students make a successful transition to UNL and accomplish their academic goals," Joe Brownell, the director of the center, said in an email.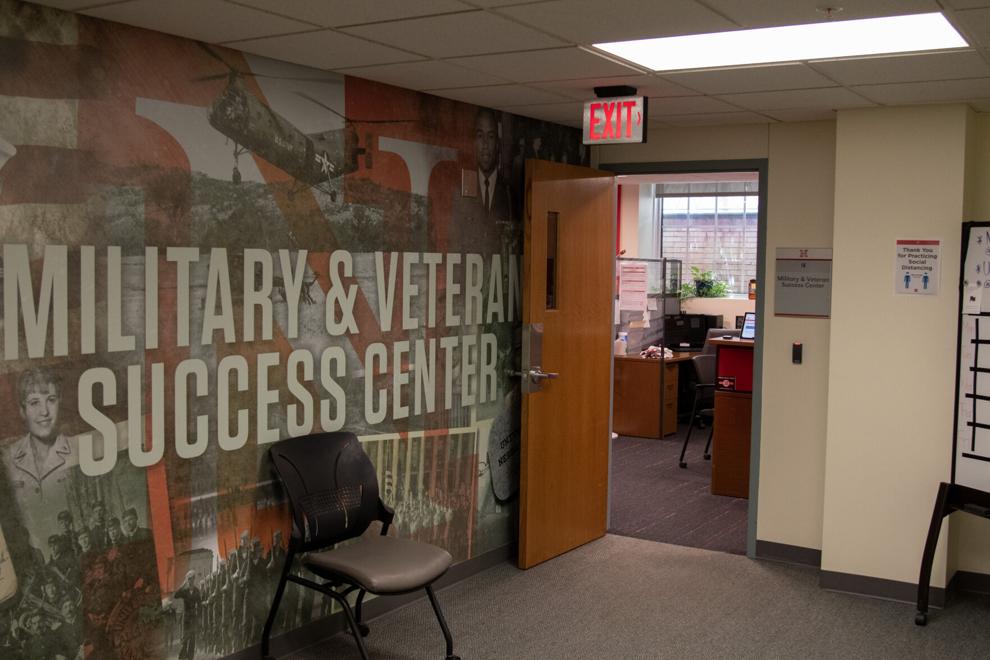 Through the center, students can also communicate with a representative from the Veterans Affairs Campus Outreach Program, a mentor program where incoming student veterans can connect with current student veterans, find scholarship opportunities and receive free tutoring. 
A goal of the center is to make student veterans more comfortable and aware of resources focused on academic success, according to its website.
The Military and Veterans Success Center is located in the basement of the Nebraska Union, Room 16.
Student Leadership, Involvement and Community Engagement
Better known by its acronym SLICE, this organization looks to help students find their place on campus. 
"We focus on creating opportunities for students to expand their leadership skills, get engaged across campus and be active participants within the Lincoln and Lancaster County communities," Veronica Riepe, the director of SLICE, said in an email. 
SLICE works to merge in-class and out-of-class learning, providing positive experiences through a variety of different events, programs and services, according to their website. 
The organization also works with recognized student organizations to help them with their administrative needs, Riepe said. The organization advises groups on some bigger events that take place on campus, such as Dance Marathon and Big Red Welcome.  
SLICE also helps teach RSOs how to best acquire and retain members, effectively fundraise and manage internal conflicts. 
"We are the first stop for students when they want to start a new RSO," Riepe said. "We walk them through the process, then assist them as they create their constitution, receive recognition from ASUN, start recruiting members and [host] their first meetings and events." 
Students are encouraged to follow the SLICE slogan of "show up, sign up, level up," which is meant to encourage students to attend events, sign up for different groups and find ways to lead and volunteer, according to its website.
"Our staff, including students, are happy to meet one-on-one with students to discuss their interests and find a few things that are a good match, whether that is through our offerings or by connecting with Campus Recreation, involvement activities in Housing or serving in ASUN," Riepe said. 
SLICE's office is located on the second floor of the Nebraska Union, Room 200, and in Room 331 of the East Campus Union.