At first glance, Lincoln could be considered just another run-of-the-mill midwest college town. There are the same five bars on O Street that everyone goes to, Chipotle is always busy and if someone is feeling particularly indie they can swing by The Mill and grab a latte like everyone else. 
Don't be fooled by the seemingly bland normality that seems to coat every crevice of Lincoln, because behind the gentrified and buffed edges of this college town exists a rich history alive with counter-culture movements and New Age philosophies that most people aren't fully aware of. These nine hidden gems in and around Lincoln bring out so much more texture than meets the eye, and it's all simply a matter of looking for these diamonds in the rough of mediocrity.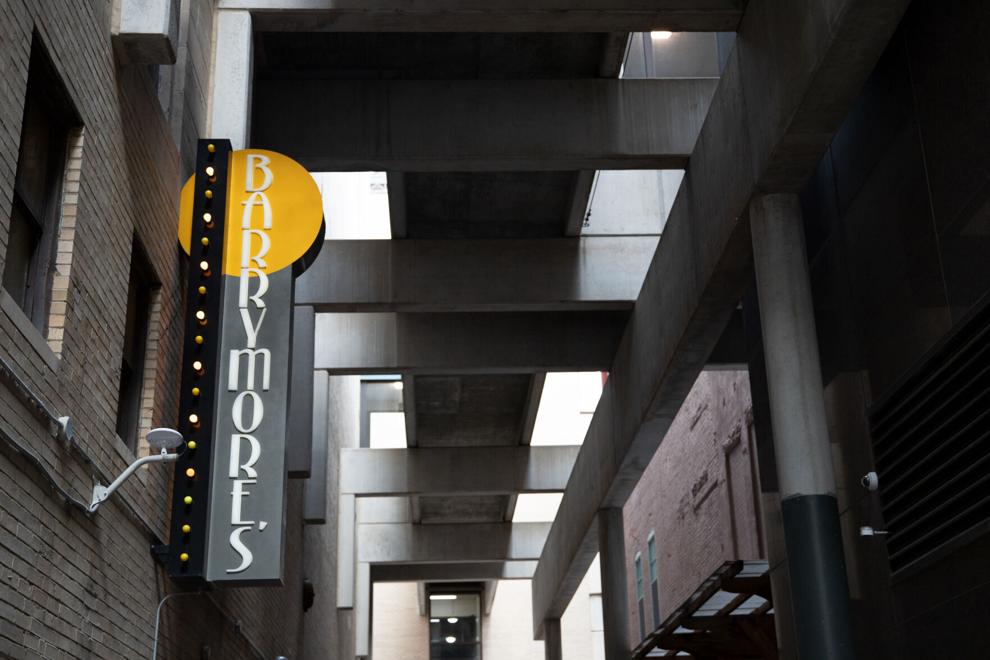 Barrymore's 
At 124 N 13 St., there is an alleyway that seems damp even in the driest of weather. The salmon-painted red brick alley path leads to a large entrance to yet another downtown apartment building. 
However, in this damp alleyway, just before one reaches the entrance to the apartment, there is a small corridor that leads to a brown steel door. Behind the door is a classy cocktail lounge built into Rococo Theatre. Barrymore's hosts a classic speakeasy ambiance with a touch of dinge and a homage to the days of "The Great Gatsby", flappers and prohibition. 
Operating hours of this 21+ lounge are 3 p.m. to 1 a.m. Monday through Thursday, 3 p.m. to 2 a.m. on Fridays and 5 p.m. to 2 a.m. on Saturdays. While it is not technically a real speakeasy due to the large windows on the other side that passersby can peer into, the aged red velvet curtains and old stage pulleys that lead to a high ceiling and exposed tech soundboards give the lounge a secretive atmosphere. The craft cocktails served in crisp martini glasses and dim lighting accentuate the dark and luxurious evocation of a place with history and untold stories, and prices hover around $12 per drink.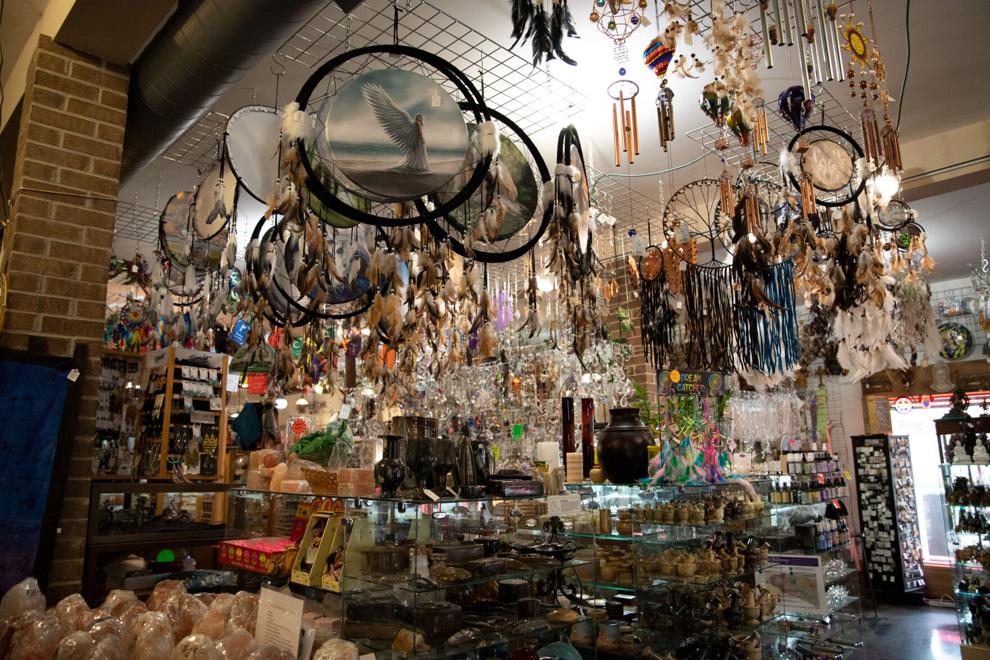 Euphoria
For those interested in all things "hippy" and "dippy," look no further than the charming gift shop located on 42nd and O streets. Walking into the chimed doors, one is immediately hit with the thick scent of incense and herbs and the vague feeling that magic might actually exist, at least in the form of adorable bobbles with New Age meaning. 
The tall sign outside the shop claims Euphoria to be a gift shop, but those who shop regularly simply call it a metaphysical haven. Gargoyles stand as guardians to the shop front, and inside there are tiny avenues and disheveled sections containing everything from herbs and charms to free trade tie-dye clothing and decor. 
Whether one is looking for a new rose quartz for their latest college crush or a tapestry for the dorm room, Euphoria has it all and maybe a little magic for any freshman looking for some good vibrations. Hours of operation vary, and can be found on the store's website.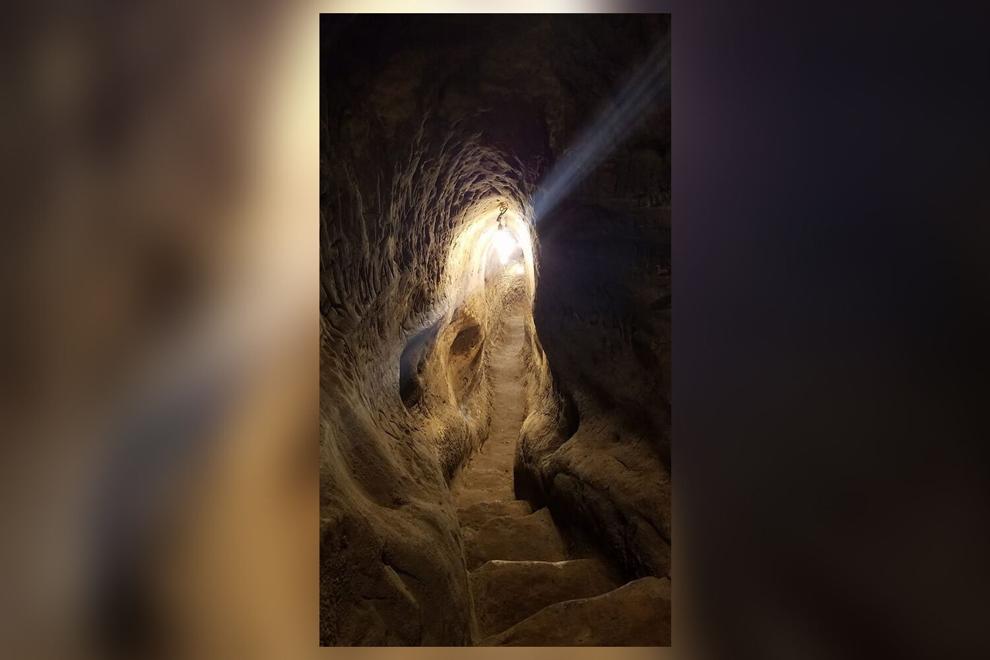 Robber's Cave 
According to Atlas Obscura, beneath Lincoln there is a 5,600-foot-long cave that, for decades, was a notorious hangout for bandits and ruffians from all walks of life. After the closing of a brewery located in the caves, a brothel was built above it and attracted all forms of salacious buffoonery, including the famous outlaw Jesse James. 
Eventually, the city decided to seal the cave shut to avoid improper activity in or around the cavernous corridors. Despite the city's best efforts, angsty teen Lincolnites have been breaking in for years to carve their names, numbers, dates and band names on the sandstone walls as well as partake in whatever fun befalls rebellious youths who break into a midwest cave. 
In 1986, a prominent Lincoln family bought the sealed cave and opened it for tours and events of all kinds. From weddings to proms, the naturally carved corridors have been reinvented once again to serve as a venue for the Lincoln community. Tours are available seven days a week at 925 Robbers Cave Road for anyone interested in exploring the notorious cave system.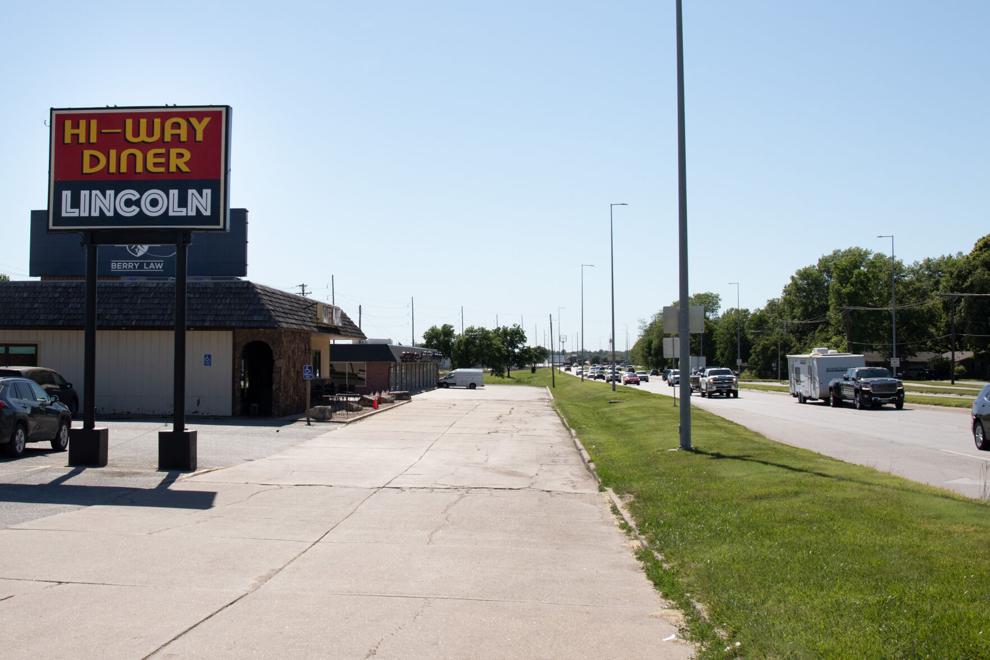 Hi-Way Diner 
Stepping through the doors of Hi-Way Diner, located off of Nebraska Highway 2, could be comparable to stepping through time into a 1950s movie, complete with neon signs, well-worn vinyl booths and immaculate diner food. Known for its eccentric patronage, the Hi-Way Diner serves as both a comfortable study spot for ambitious college students or a final stop of the evening for local bar hoppers. 
Up until recently, the diner was open 24 hours and hosted a plethora of boisterous and interesting customers at all hours of the day and night. Due to the coronavirus, the establishment was forced to shorten their hours, which are now from 6 a.m. to 10 p.m. every day. Despite the change, Hi-Way Diner remains a bizarrely comfortable spot for locals to stop and rest over a fresh apple pie, a burger and some of the best onion rings known to man.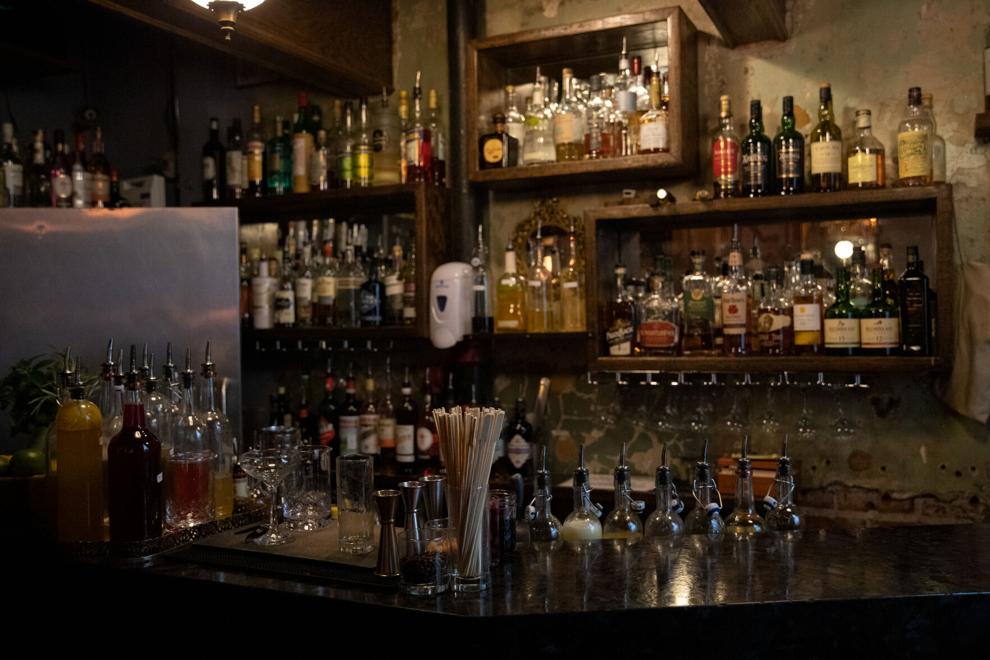 The Other Room
During prohibition in the 1920s, speakeasies were popular secret venues where contraband alcohol flowed like water and large parties took place for all of the wayward souls looking for a good time. The secret venues, which were usually under someone's basement or in a secret corridor at an inn, made such a cultural impact that many bars, such as the aforementioned Barrymore's, adopted the speakeasy style and ran with it. 
Despite the ambiance, these bars are not technically speakeasies. Fortunately, there does exist a true-to-term speakeasy in Lincoln's historic Haymarket. Located in a secret room at the beloved neighborhood bar Tavern on the Square, patrons are told to wait outside until a green light comes on, alerting them that it is OK to enter the speakeasy. 
Once they pass through the hallowed doors, they are greeted with a rustic, yet vaguely opulent atmosphere of exposed brick walls, classic artwork and velvet booths that give the small space a timeless splendor. Both The Other Room and Tavern on the Square are open Monday through Thursday 4 p.m. to 2 a.m. and Friday through Sunday 2 p.m. to 2 a.m. Though speakeasies are no longer the arcane space they once were, The Other Room is solidified by the distinctive cocktails offered by the staff on their secretive menu.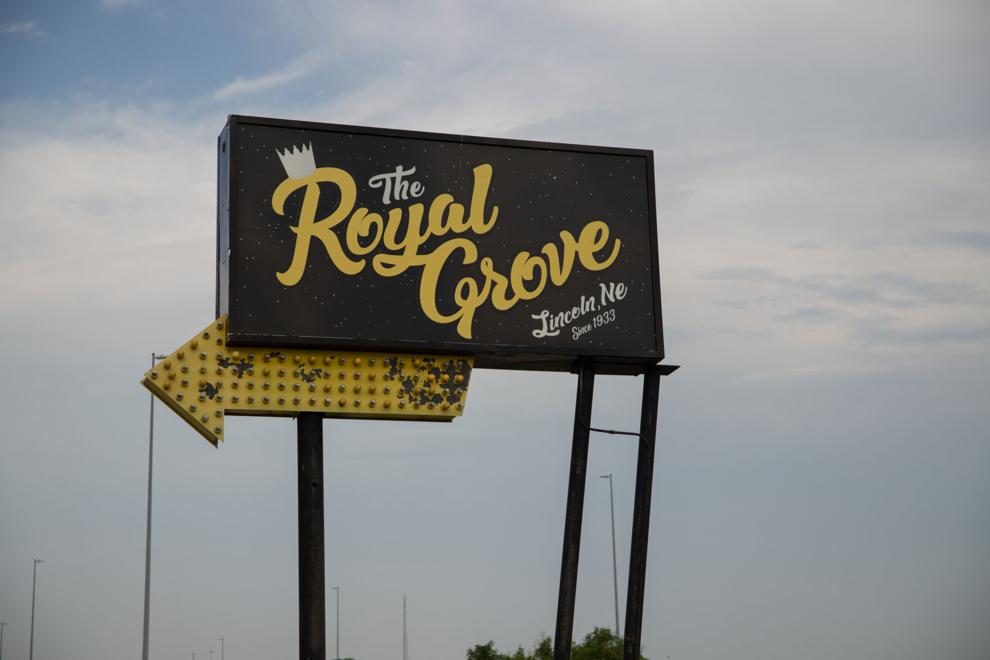 The Royal Grove 
For concert-goers and fans of live entertainment, there are plenty of well-known locations for patrons to see various acts and performances. However, on the off-chance that one is looking for a quality live music experience that flies under the radar without sacrificing style, comfort or amenities, look no further than The Royal Grove. 
Originally built in 1933 as a nightclub, The Royal Grove has hosted artists of such caliber as Pat Benatar, Ratt, Misfits and "Weird Al" Yankovic. According to The Royal Grove's website, they have dedicated themselves to both supporting the local Lincoln music scene as well as bringing in top-tier national artists. Located at 340 W Cornhusker Highway, take a look at their website and see if any upcoming events sound fun.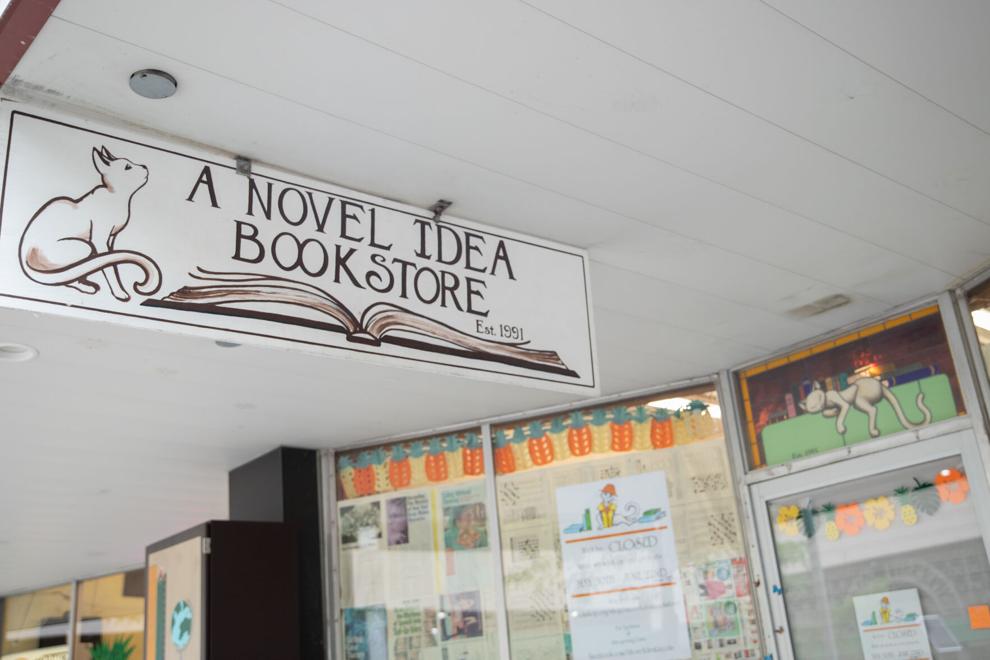 A Novel Idea Bookstore
For book lovers with an affinity for wholesome atmospheres and feline company, there exists a bookstore that blends all of these in downtown Lincoln. A Novel Idea Bookstore, located at 118 N 14th St., boasts well over 20,000 books, friendly staff and most importantly, two feline "customer service representatives" that greet patrons and assist in their own little ways to help guests find the perfect read. 
The genesis of this downtown Lincoln staple began in 1991 with University of Nebraska-Lincoln seniors Cinnamon Dokken and Bryan Peterson who took it upon themselves to open a book shop beneath a warehouse with 2,000 books. Now, freed from the confines of cold basements and stocked with more reading material, Dokken remains the only proprietor of the original book shop.
The store underwent construction and reopened June 25. After the conclusion of the projects, the bookstore is once again open for a quick visit after a weekend farmers market trip or a long rest stop with a couple thousand books and two friendly cats to keep everyone company.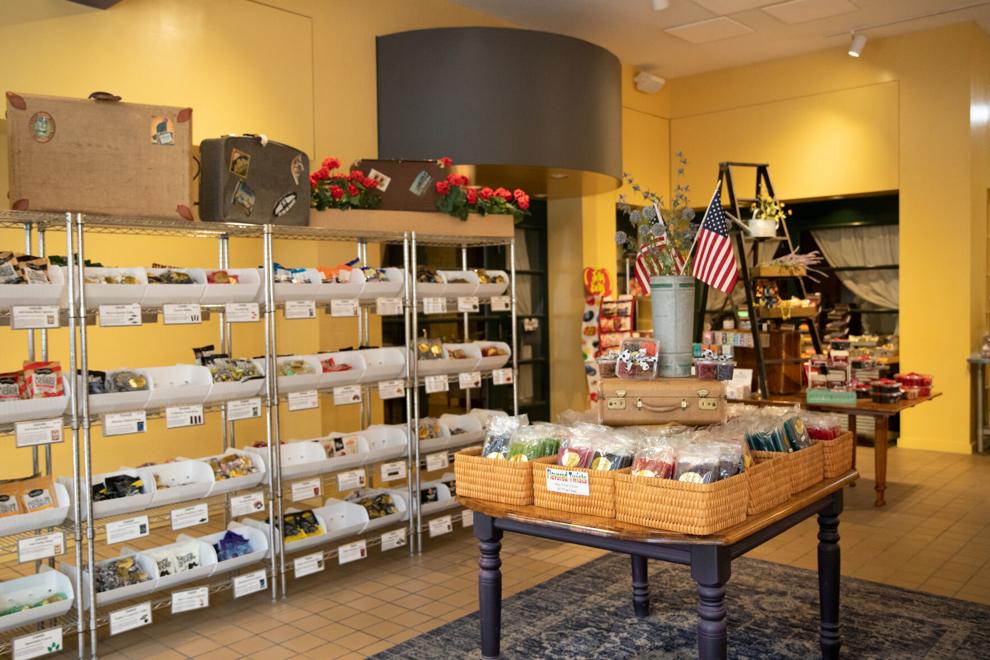 Licorice International
Don't let the name fool you, this downtown Lincoln confectionery sells much more than Twizzlers, Red Vines and Good & Plenty. Located in the Haymarket at 230 N 7th St., Licorice International brags an intimidating amount of licorice and other candies from around the world. 
Travel from Australia to Sweden and back to America through the tastes of candies, sweets and specifically licorice, all without ever leaving Lincoln. Dabble in the origin of licorice with black-colored twists, wheels and even black licorice pipes. 
If you're a bit less daring, try a sweet Finnish Lakritsi treat, a Swedish Sorbisar or a regular Irish toffee. Regardless of preference, Licorice International will have something for any Lincolnite looking to branch out in their pallet.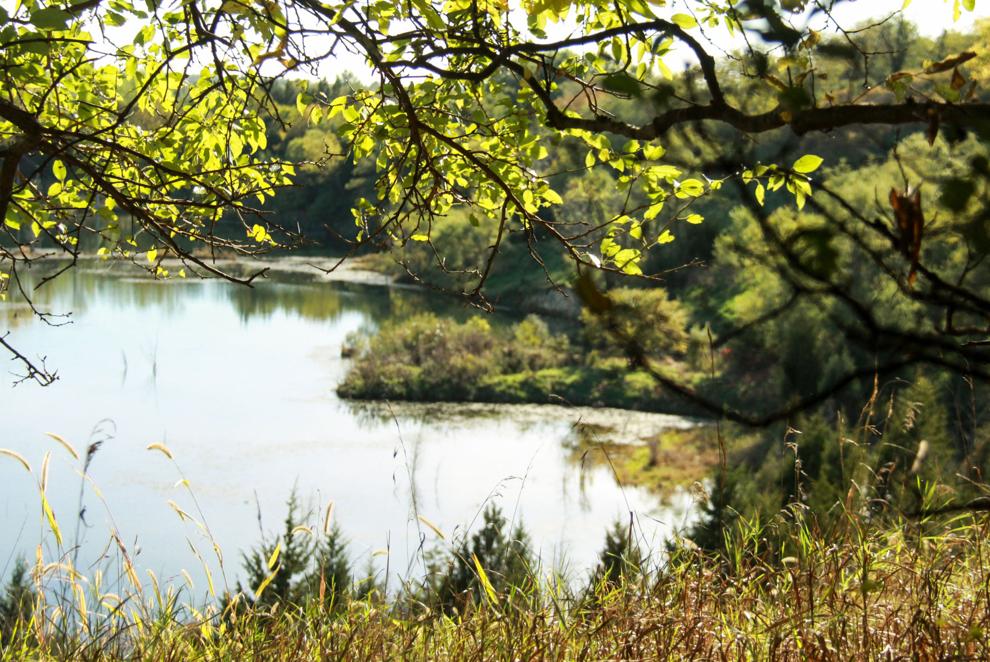 Pioneers Park Nature Center
On the outskirts of Lincoln, near south Coddington, resides a 668-acre nature preserve with hidden wonders around every corner. The north entrance is christened with a large statue of a wild stag and the east with a bison. One section of the park harbors Greco-Roman style pillar ruins fit for a photoshoot, and the calm of the prairie wildlife provides the perfect location for runners, walkers and people who just want to get away from the city. 
On the west side, there is a nature trail that takes laid-back hikers on a blissful jaunt through trees, a marsh, prairie grasses and a well-worn path down to low cliffs that give onlookers a beautiful sight of a stream that runs through the park. Lincoln may sport a variety of urban and suburban hidden gems; however, the true hidden wonders reside in the pockets of nature dotting the city's outskirts.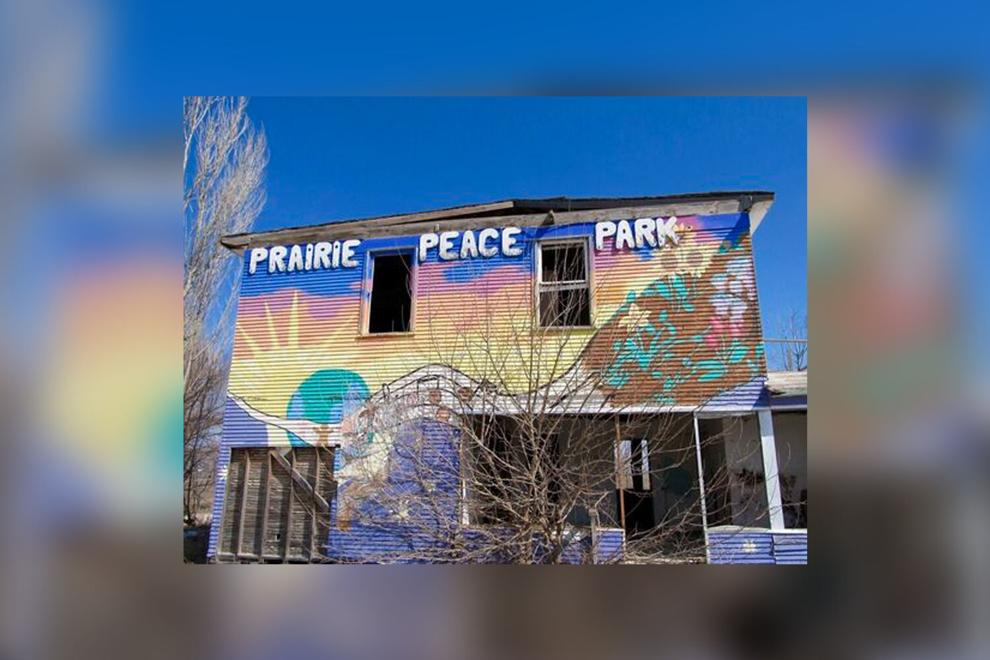 Prairie Peace Park Ruins
In the 1990s there was a movement launched by the heightened desire for world peace. This movement, dubbed the Peace Park movement, spread throughout the U.S. in which pacifists would create natural spaces to serve as public sanctuaries. These sanctuaries were dedicated as areas where people could gather and appreciate art for the sake of world peace. 
One such sanctuary was started in Pleasant Dale, just outside of Lincoln. Known as Prairie Peace Park, there was a plethora of interesting and thought-provoking paintings and sculptures offset by the prairie environment and clear skies of the Midwest. After the War on Terror, the peace park movement was wasted away, as were many priorly sanctified parks. 
Despite this, the remnants of the Prairie Peace Park have weathered the elements, and some monuments and paintings still reside on the land. The ruins are accessible by car, but it is advised that if anyone goes exploring the park that they wear protective footwear and clothing as many of the structures are no longer sound. The area is still open for curious Lincolnites, so long as those exploring take proper precautions.