If you could pick one word to focus on in 2020, what would your word be?
Some choose words like "challenge" or "experience." Others choose words as simple as "yes" or "no."
This practice is pretty common and there are even websites where people share their word and blog about how they are putting their word into practice. The purpose of this is to have a single word as a reminder of what you wish to accomplish. Instead of a New Year's resolution, you pick one word to live by for the year — which let's be real, most people forget about their resolutions a month or two into the year anyway. 
As a way to measure self-growth and keep each other accountable, my manager at my internship, Emma, asked everyone on our team to choose a word and provide a small statement about why we chose this word. 
At first, I was stumped. I couldn't figure out what I wanted my word to be and I couldn't figure out what about my life I wanted to focus on this year. 
That was when I chose my word: priority. 
I have always been a firm believer in prioritizing my life — everything from to-do lists and shopping lists to choosing what I should do on a day off of work. My priorities don't always work out, but it's assuring to know that I have a physical list of what I should be focusing on. 
But the word priority also resonates in other ways. This year, I have a few priorities that I want to focus on, and even a few that I want to complete before graduation on May 9. 
My first big priority is to save money. I am often pretty guilty of "treating myself," but I have also come to realize that treating yourself requires self-control. This comes at a price when my bank account starts to dwindle with each purchase. Graduation is quickly approaching and with that comes dreaded student debt and potentially moving for my job. Saving money is going to have to be at the forefront of my mind whether I like it or not. 
My second big priority is enjoying my final year of college. This is something I have been very poor at prioritizing. Between two jobs and classes, most of my free time is spent playing catch up on schoolwork, housework and sleep.
One thing that has helped with this is participating in the Cornhusker Experience traditions with a few of my friends. The Cornhusker Experience is a program put on by the Student Alumni Association where you download an app and have to complete at least 50 different Nebraska traditions in order to receive a medal to wear at graduation. Although the initial driving factor was receiving the cool medal, truly the best part is completing these traditions with my friends. 
We spent one day in the fall where we completed over 20 traditions in one day together. This day, among the other traditions we have completed, will be a treasured memory of my senior year. Luckily, we also have some photos to remember it by. (And now my friends can also mark off the "Student Publication" tradition, you're welcome.)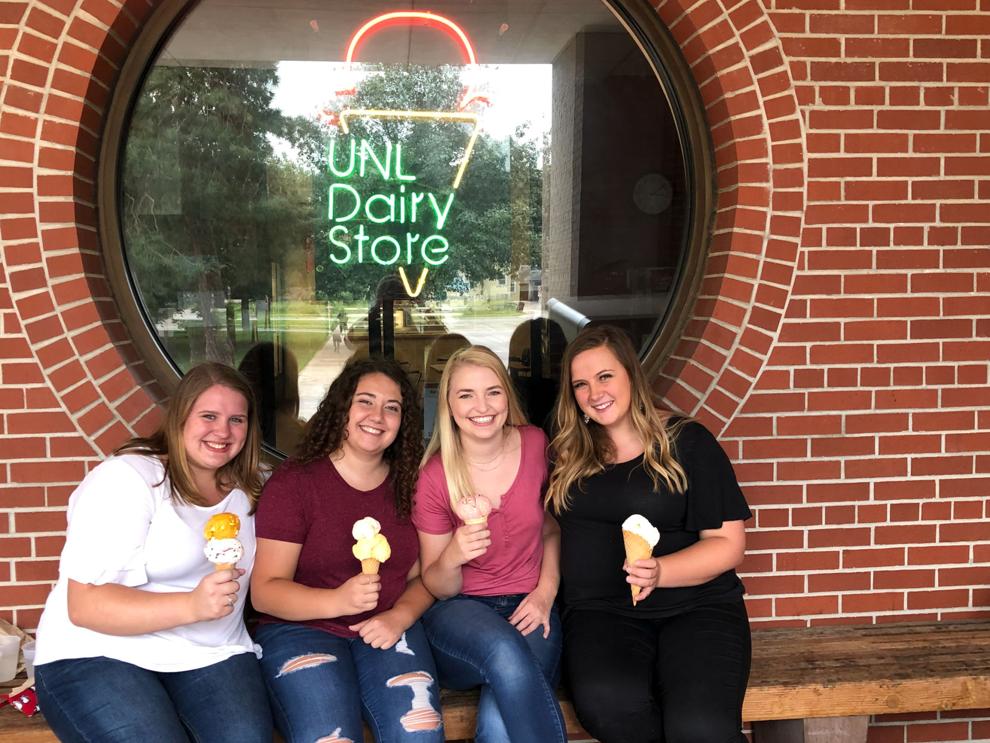 My third priority for this year is to figure out what my next big adventure is. Picking a college was my big concern of senior year in high school, but now instead of worrying about school, I am worried about finding a job that can financially support me. The job search isn't necessarily an enjoyable task, but is something that should be at the top of my list in the coming months. 
Finally, I want to make myself a priority. The last 17 years have been dedicated to school and work to prepare me for the "real world." I am always answering to someone or something else, which tends to leave little time to really focus on my own needs. Now, it's time for me to focus on myself and find my purpose. Beyond my future career, I want to start figuring out my long term goals and where I want to be in five or 10 years. 
For my first time participating in the word of the year activity, I wanted something that helps me achieve other goals and serves as a reminder of what is most important to me. My priorities will always change and there will always be little obligations along the way. 
It's perfectly acceptable to live in the moment and not be constantly worrying about your next step. It's impossible to plan out your entire life and expect every plan to follow through. For me, my word is to simply assist me in figuring out what is important and what comes next. For you, this could be a reminder to try new things, pay attention to your health or to learn something new. 
Whatever word you choose, let it be something that you feel is most important in your life.
I challenge you to pick a word that means something to you and allows you to grow. Instead of a daunting goal that seems out of reach, try to think of one word to sum up your expectations to remain in the back of your mind.
Self-growth is so important and I hope with whatever word you choose, you feel accomplished going into 2021. 
Sincerely,
Karissa Schmidt
Editor-in-chief