Dear reader,
I can easily say I've always been a dog person. Throughout my life, my family has adopted countless puppies from local shelters and breeders, from mutts to schnoodles to cavachons.
But while many kids had the opportunity to grow up surrounded by family pets, I can say it's completely different when you get one while on your own.  
Last summer, my boyfriend and I decided to adopt a German shepherd puppy from a breeder in Kansas. I was initially hesitant, not only because getting a dog meant taking the next step in our relationship, but because I had never owned a large breed before.
As a small girl with minimal muscle, the image of a big dog pulling me replayed in my head. I couldn't imagine taking him on walks or cuddling with him on the couch. While German shepherds are known to be extremely trainable and action-oriented, the thought of the dog controlling me was terrifying. But despite my fears, I followed through with it.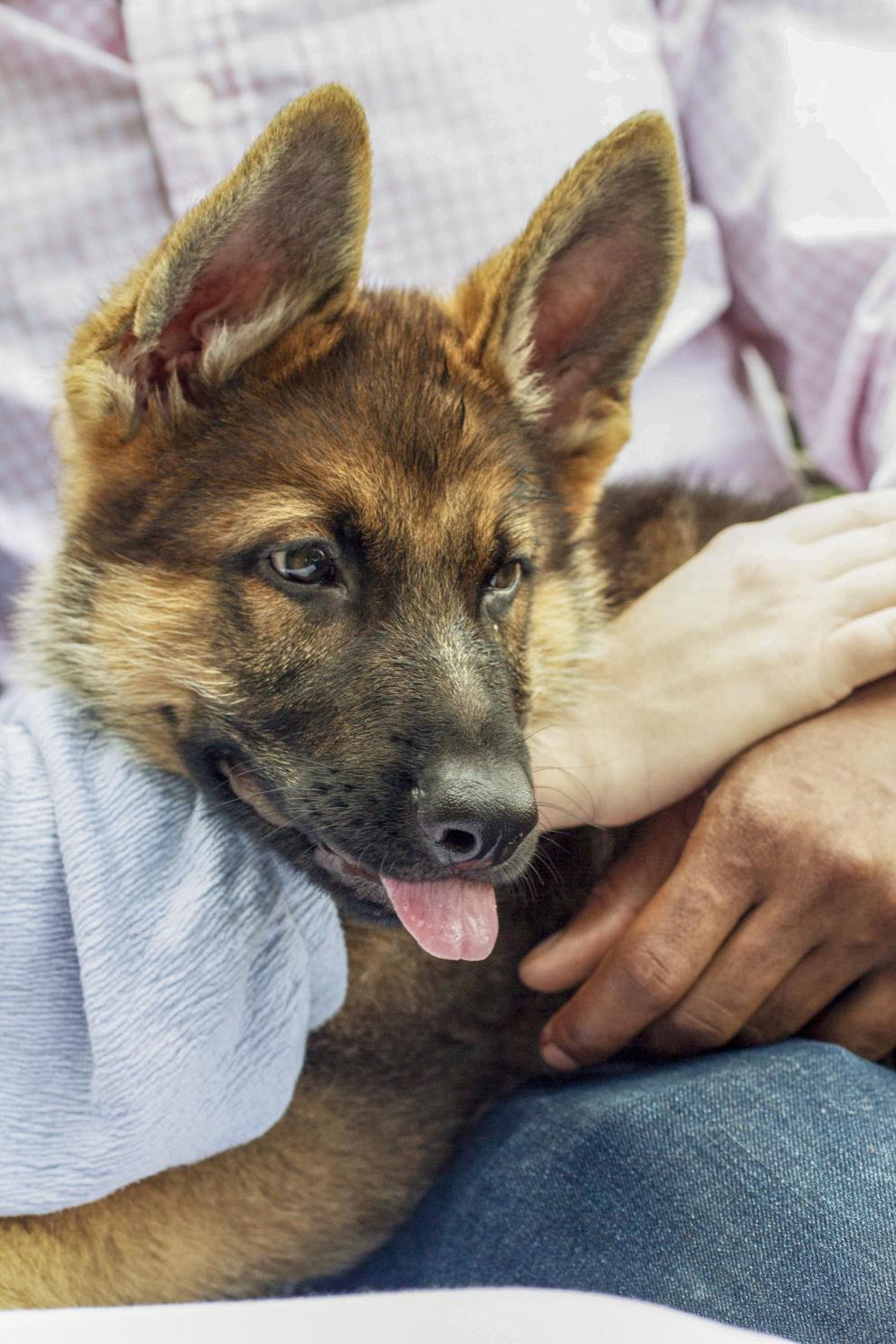 Little did I know the impact this four-legged animal would have on me.
We decided to name our puppy Abel, after the location of where my boyfriend and I first met during our freshman year at the University of Nebraska-Lincoln. 
Now, at 11 months old, Abel is an 80 pound furball of energy. The past year with him has taught me an immense amount of responsibility as a college student. I have learned to juggle classes, extracurricular activities, work and trips to dog parks without feeling completely overwhelmed.
Committing my time and resources to this dog has taught me to become more organized than ever before. I am constantly creating to-do lists and budgeting to provide him with a well-nurtured life while maintaining other obligations.
I never would have thought getting a dog in college would be the best decision I ever made. While he does indeed pull me on walks and take up the entire bed at night, he has taught me to love in a way I didn't even know was possible.
Coming home to him after class and work every day is worth every scratch on my body and every piece of fur on my clothes.
Abel is always there to give a warm welcome when I'm feeling homesick. He licks my tears when I've had a rough day. He forces me to exercise and makes me feel protected at all hours. He is the definition of a true companion, and he makes me a proud dog mom.
I feel sorry for those who think he's just a dog, because it means they have yet to experience this genuine care for a furry friend. It hasn't even been a year since since we got him, and I've already forgotten what life was like before this beautiful chaos.
However, I can easily say my life have changed for the better with him in it.
If you're debating whether adopting a dog in college is the right choice, believe me when I say a puppy will not only teach you to manage your time and resources, but also give you a new appreciation for life.
Sincerely,
Ally Sargus
Co-senior culture editor