At the steps of the Nebraska State Capitol Saturday, crowds gathered to participate at the annual Walk for Life anti-abortion movement. Old and young people stood together celebrating the work of the Republican state senators in Nebraska, cheering on the potential legalization of abortion bans in the state and the overturn of the Supreme Court decision of Roe v. Wade. 
In the second legislative session of the 2021-2022 term, three state senators have introduced three different anti-abortion bills:
Sen. Julie Slama introduced LB781 — the Heartbeat Act — that would prohibit women from getting an abortion if there is a detectable fetal heartbeat. 

Sen. Joni Albrecht introduced LB933 — the Nebraska Human Life Protection Act — would make performing an abortion in Nebraska a Class IIA Felony. The bill could also outlaw abortion if the United States Supreme Court overturned all or part of Roe v. Wade. 

Sen. Suzanne Geist introduced LB1086 — the Chemical Abortion Safety Protocol Act — that would limit the window in which medical abortion pills can be prescribed to seven weeks of gestation. 
State Sen. Megan Hunt, has introduced legislation to expand access to abortion. She has also filibustered anti-abortion bans.
In one of Hunt's proposed bills this year, LB715, Hunt is moving to include abortion coverage in private and public plans. She also plans on expanding the list of providers to include certified nurse midwives, advanced practice registered nurses and physician assistants with LB716. Her third focus is LB276, a bill carrying over from 2021 that would lift the ban on telehealth abortion services.
Speakers at the event Saturday included Nebraska Lt. Gov. Mike Foley, United States Sens. Ben Sasse and Deb Fischer, United States Reps. Jeff Fortenberry and Don Bacon, Geist, Slama, Albrecht and actress and anti-abortion advocate Ashley Bratcher.
"Science has shown us that babies that are born earlier and earlier, not only do they survive, but they thrive," Fischer said in her speech. "That shows all of us that there should be no question about the humanity of the unborn."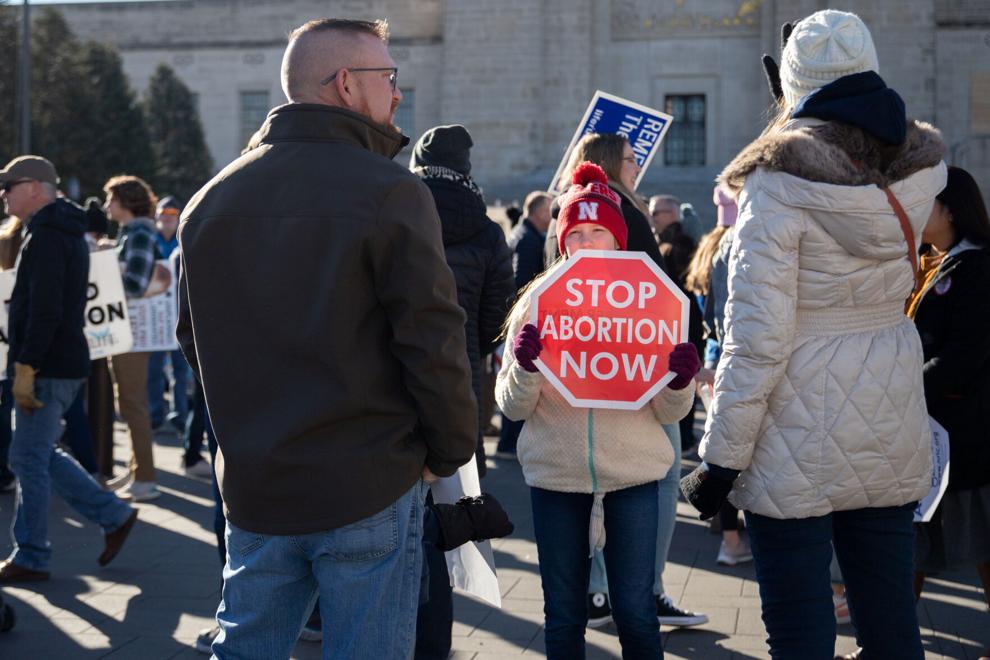 Keynote speaker Bratcher played a lead role in the movie "Unplanned" and has since travelled the country advocating against abortion.
"It was really important to me to help women understand that you can be successful and have a career," Bratcher told The Daily Nebraskan. "I feel like society and Planned Parenthood in particular sometimes perpetuate this lie and idea that you have to have an abortion to be successful or you can't have children to be able to really accomplish what you want, and I just don't think that's the case."
Fortenberry told The Daily Nebraskan he prioritizes life before and after birth. 
"It's a natural cause for women and for unborn children," Fortenberry said. "When you look at the science of this, everything that's present for life is present at the moment of conception."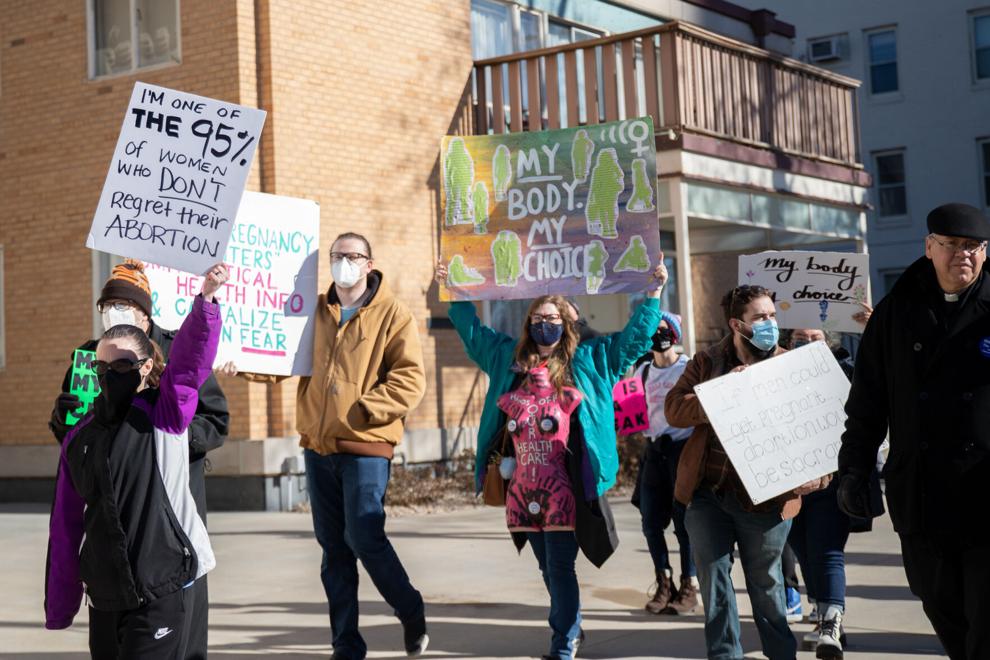 On Jan. 24, Hunt tweeted that "abortion access is under attack like never before."
"It's time to be bold and fight back with a vision for abortion justice - for care with dignity, without barriers based on who we are, where we live, or how much we earn," Hunt said in the tweet thread.
While the marchers walked, counter protesters made their way onto the streets with signs to fight against abortion bans. Max Knebel came Saturday to show their opposition to the march.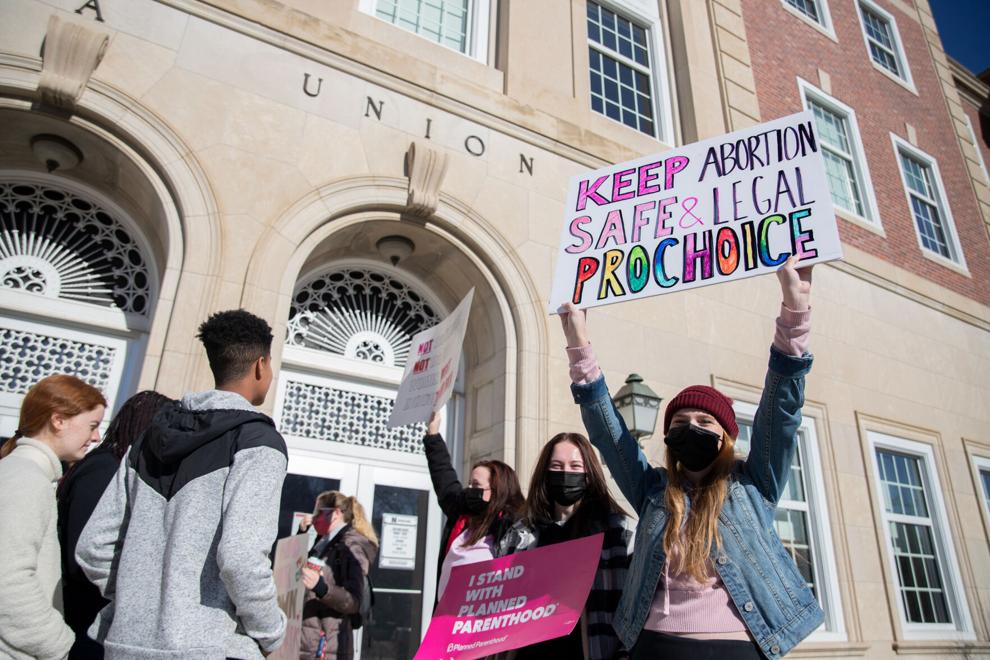 Knebell said they were raised Catholic and once believed abortion should be illegal. After doing research, Knebel said they developed their own opinion. 
"I'm out here to protect my rights as someone who does have a uterus," Knebel said. "I have a couple of friends who have had abortions and they don't regret their decisions. I almost had to have one because I almost had an ectopic pregnancy. Abortion is health care, and it does save lives." 
Counter protester Audrey Stockwell has been coming to the event to present the opposing viewpoint for four years to let people know that there is another choice.
"I feel like it's important not to have an echo chamber of the same viewpoints," Stockwell said. "Just having some sort of opposing viewpoints to remind people that there are other people who aren't okay with this."
Editor's Note: Rebecca Heckel is a former employee with the offices of Rep. Jeff Fortenberry and Sen. Ben Sasse. She was not involved in the reporting or editing of information pertaining to these sources.