Inside a Lincoln salon, the front door swings open. The owner — a smiling, white-haired man in glasses — greets his arriving customers by name.
"You know your open sign isn't lit up?" one says with a smirk.
"I know," he chuckles. "So then why are you in here?"
Tyrone Robinson, the 70-year-old owner of Git It Done Right Hair Salon, said he aims to make everyone who walks through his shop doors smile. Before patrons even take a seat in one of his swiveling barbershop chairs, Robinson is cracking jokes to make them feel at ease.
"I like to make people laugh. Laughter is what heals the soul," Robinson said. "You might have something going on outside the shop, but when you come in here, I try to make you forget all about that."
Since 1982, Git It Done Right clients have joked with Robinson while relying on him for the perfect cut. Robinson has been cheerfully cutting hair since the shop's beginning, but he took over the store as owner a little more than 10 years ago.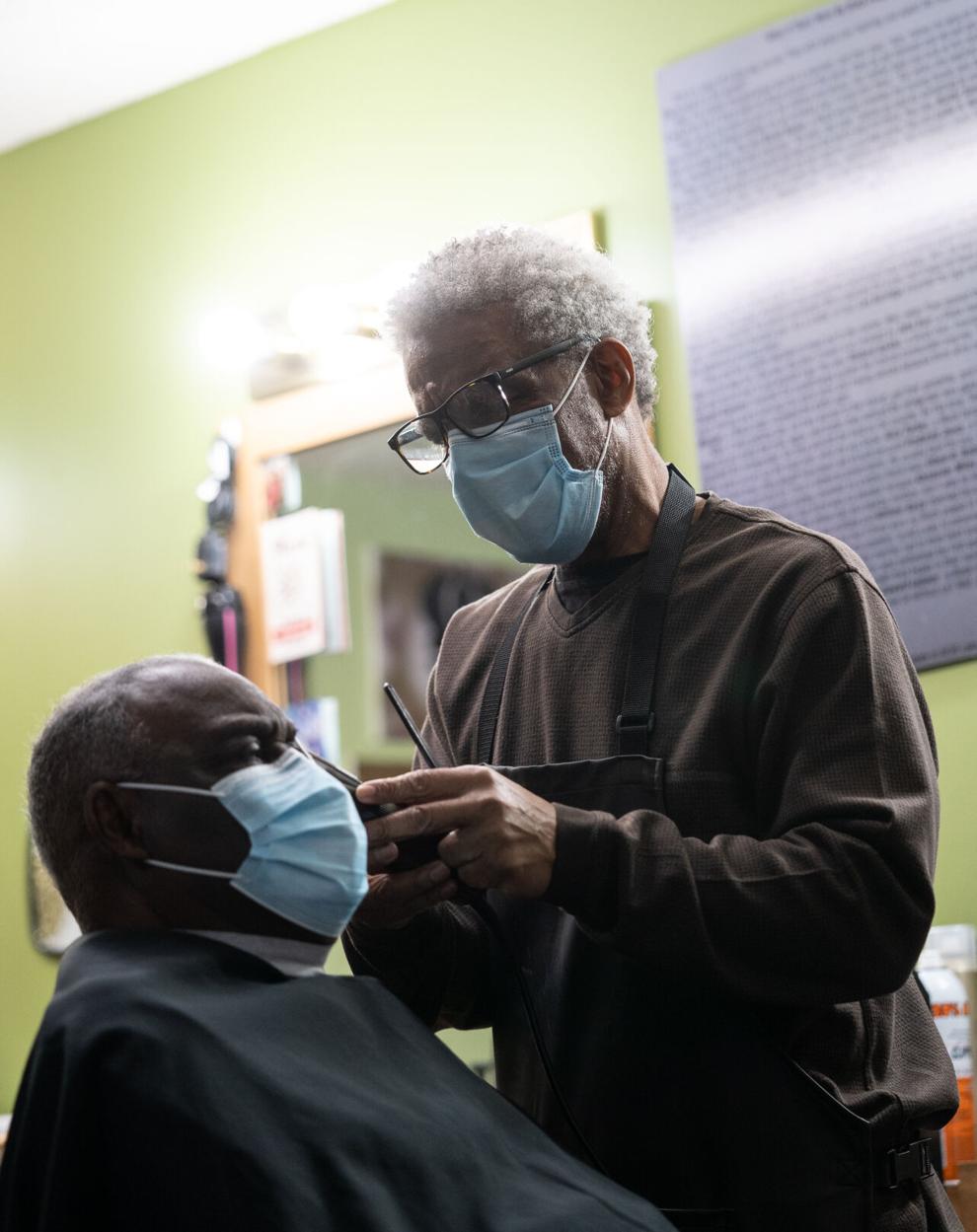 Though Robinson said his salon is the second oldest Black-owned business in town, Lincoln is home to many others — from gourmet restaurants to record-spinning DJs. Support from the Black community greatly contributes to the success of Robinson's career and other businesses in town because barbershops like his have a close-knit, neighborhood feel.
"Most Black businesses are more like a community," he said. "You get new people in town, and [Black businesses] are like a directory about the town or city."
At the time of Git It Done Right's opening, there was only one other Black-owned hair salon in town. Now, Lincoln is home to 15 Black-owned hair salons, many with owners who used to frequent Robinson's shop for a haircut prior to opening their own practice. The increase in barbershops means the competition has stiffened, but Robinson said he enjoys being kept busy by a younger generation of hair stylists.
"It's challenging, not difficult," he said. "It keeps you on your toes, these younger people," Robinson said.
Though most of his clientele is Black, Robinson strives to make sure people of all races and backgrounds feel at home in his store. His love for people supersedes his enjoyment of cutting hair, and he tries to emphasize the belief that all people were created equal.
His customers tell him he talks like a preacher.
"I read the Bible, say a prayer and the first thing I try to do every day is make the first person that I'm approaching or seeing smile," he said. "We're all people. We all came from that one source. We have to remember that we all have God's DNA. Ain't nobody better than no one else."
Besides the people, Robinson is motivated by his love for hard work. At his age, people are constantly asking him when he'll retire, but he simply tells them he doesn't want to — he isn't afraid of lengthy work days. At one point, he went six years without missing a day at the salon.
Robinson can take more off days now that he has extra help around the salon, but his motivation to work hasn't dwindled.
"I'm the first one here a lot of times, and sometimes I'm the last one out. I'm the first one on the block, a lot of times, to open, and the last one to close. I'm just that way," he said.
Throughout his journey as a successful Black business owner, Robinson said he's been victim to racist stereotyping. When he first moved to his predominantly white neighborhood, he said his neighbors began to wonder if the area had taken a turn for the worse. But Robinson said he doesn't feel the need to change himself, despite the presumptions people might have about him.
"People are gonna have their own opinions about you anyway. I just be who I am and let them see for themselves," he said. "Some people are gonna judge you good, and some people are gonna judge you bad — that's on them."
***
Farther north of Git It Done Right Hair Salon lies Stanford Madlock Trucking, Inc., the only Black-owned Lincoln business that has been around longer than Robinson's shop. 
Madlock Trucking was founded by Sid Madlock Sr. in 1967. When the company first began, Sid's son, Stanford Madlock, said he was too young to see how clients would stereotype his father. When he was old enough to work for his father, however, Stanford not only began to observe workplace discrimination, but shoulder it himself.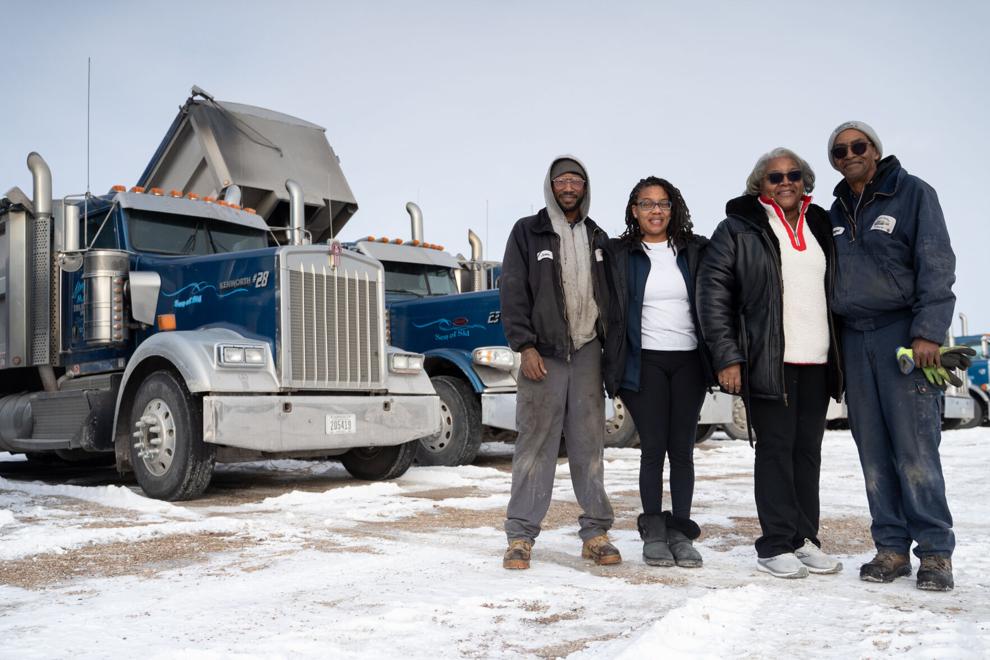 When Sid died in a trucking accident in 1996, Stanford and his wife, Amanda Madlock, took over the business. Now, Stanford said he hopes to continue his father's legacy as a hardworking, honest businessman.
"Black people have always been stereotyped as lazy people, honestly. It's unfortunate that it's that way, but essentially a lot of people have that mentality," Stanford said. "Well, I'm not that way. I work harder than any of my people. I'm here first, and I'm the last one to leave every day, so I felt like I had something to prove there."
Stanford said he feels he has successfully defended the character of himself and his father through his equitable business practices.
"I've built a pretty good reputation because my father had a good reputation. I took over in his footsteps, and I just carried it on," he said. "I love trucking. I loved what he did, and I had a lot of pride in what he did."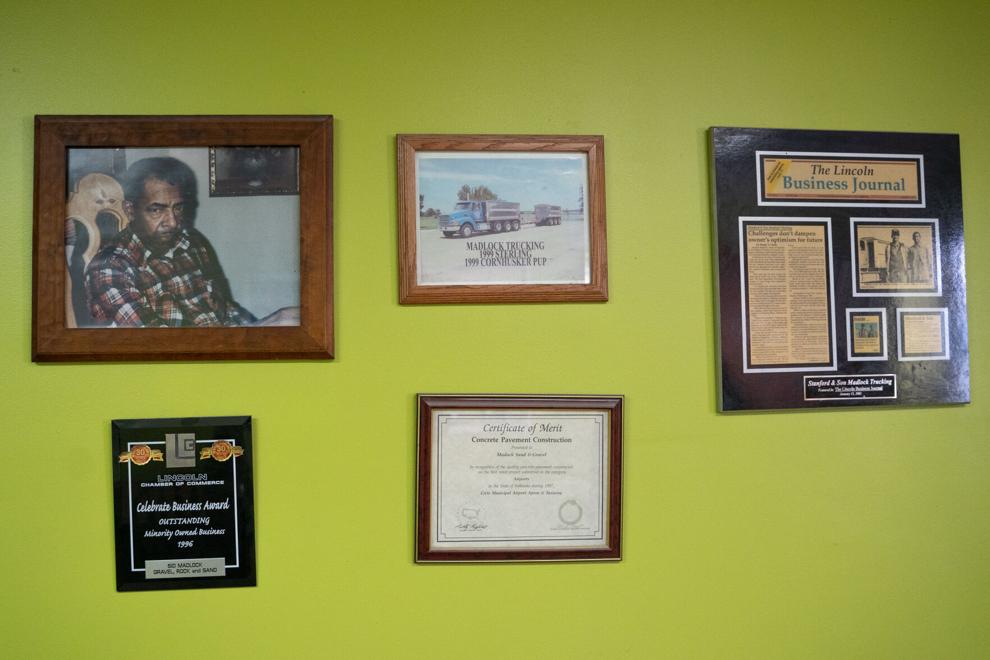 But like Robinson, the Madlocks have seen their fair share of discrimination due to the color of their skin. Stanford said people have turned down opportunities to work for him based on his race, and Amanda said that, without Nebraska's Disadvantaged Business Enterprise Program setting aside certain trucking jobs for minority businesses, they would've likely had to close their doors by now.
Amanda said she wishes she didn't have to face setbacks simply because she's Black, but she encourages everyone supporting Black Lives Matter to keep fighting for justice.
"I think all lives matter, but Black lives should matter, too. We're smart, beautiful, just like they are, and we should be given the opportunity to grow, just like they are," Amanda said. "We have to keep it going. There's going to be a lot of our kids and grandkids in politics, so they're just going to have to get over it. We're here."
***
Robinson shares the same frustration about racism in business as the Madlocks do. At the end of the day, Robinson said, everyone is simply trying to make their way in the world.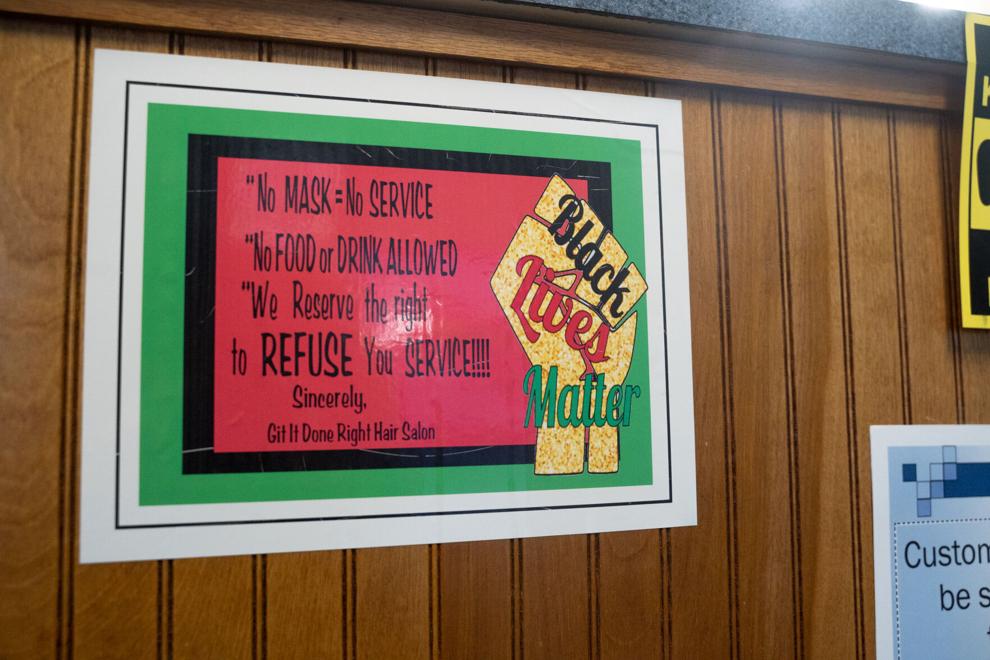 "Everybody wants to make a living, yet it seems like some people think they deserve more than the other person simply because of who or what they are, and that's not right," he said. "I should be able to get the same amount of money that you get for the same amount of work, but it doesn't work that way. Some people feel like they're better because they have a little bit more than the other person. That's madness."
Despite the difficulties of being a Black business owner in a politically divided world, Robinson continues cutting hair and teasing customers with a distinctive optimism his clients know him so well for.
"You just try to live by example. What comes out of your mouth is what people are going to know about you. So I let people know what I'm about. I'm about trying to be good to people and be good to myself," he said. "I love life. Period. As long as I have it, I'm going to embrace that."