Without the escape of performance, many musicians and music lovers stuck in the pandemic found themselves lost in a world they could not contribute to. From the nation's top artists to local bands, the pandemic challenged many musicians' willpower and love of performing.
In light of music venue shutdowns, school cancellations and socially distanced rehearsals, eight UNL musicians shared their thoughts about the pandemic, its effects and how they survived.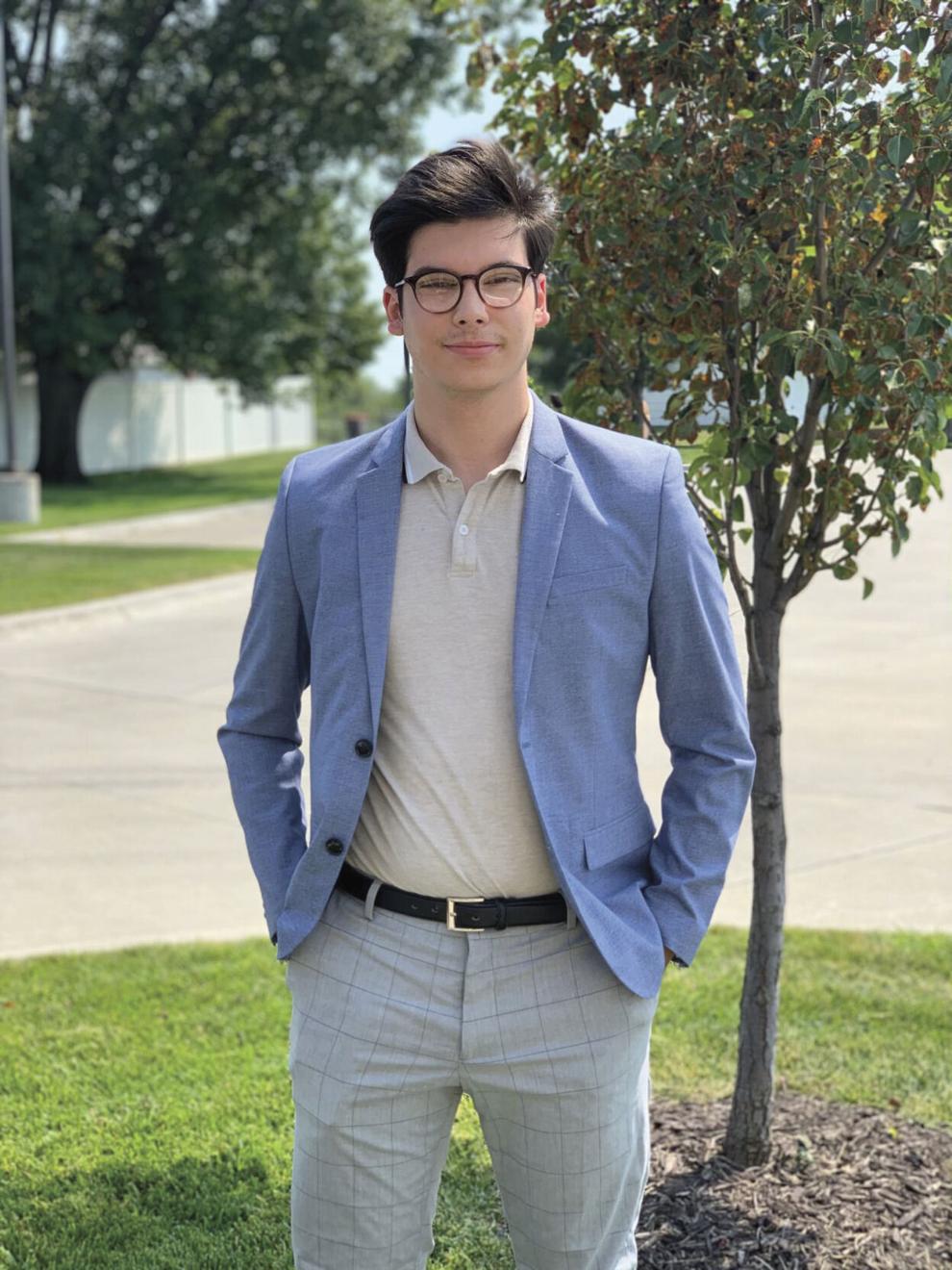 Jacob Denton, sophomore music education major
Jacob Denton performs with the University Singers, directs Big Red Singers and plays oboe and piano. He said the changes to the university's vocal rehearsals were difficult, especially in the fall semester.
"Last semester, we pretty much had to do all voice lessons remotely, and we had to experiment with new software that allowed us to do remote lessons without any latency," Denton said. "If you're trying to sing or play music with somebody through a screen, there's going to be latency."
Currently, Denton rehearses with his chorus members in the same room, wearing masks, 6 feet apart and for 30 minutes at a time. He said that, though this is not typical, there is still a normality to it.
"Choir — because we're still able to sing and make music together — feels normal and like it hasn't been affected by COVID[-19] as much," he said. "I think choir is a good place for people to come and feel normal and feel comfortable again."
Denton said he has emotionally survived the pandemic by forming bonds through music.
"Especially through times as hard as these, just getting together and making music and being able to feel close to people despite the challenges really gives you the motivation to keep going forward," he said.
Denton said he has seen more and more creativity in virtual performances this year, like the UNL Jazz Singers' YouTube videos, that he hopes will carry on into the future.
"I think [the videos are] a really good way to get UNL music out there," he said. "If there's any good that's come out of COVID[-19] for UNL, that's it."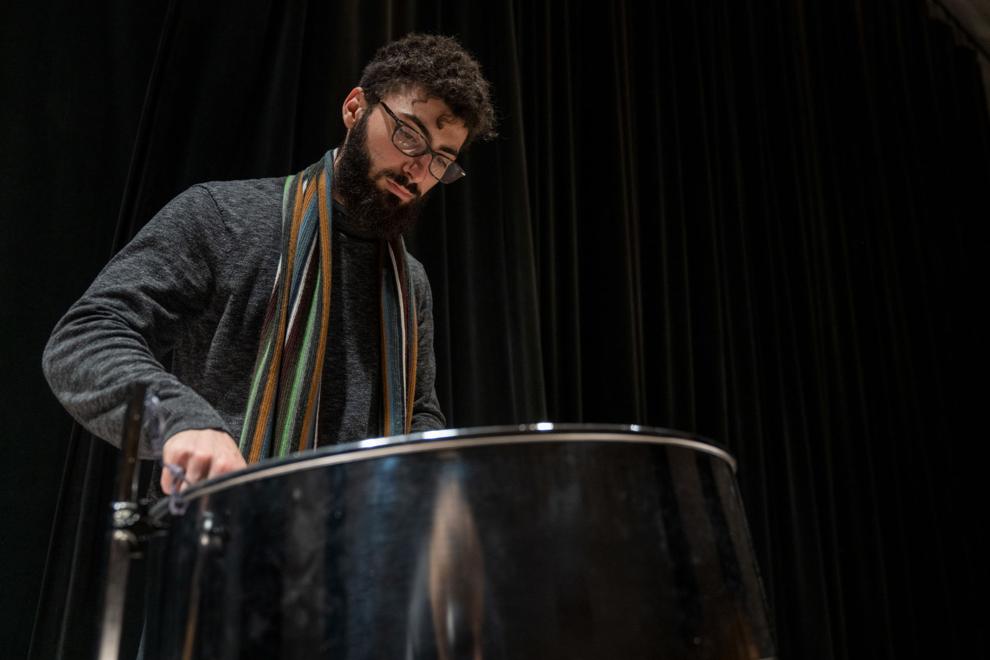 Jonah Payne, senior psychology and music double major
Jonah Payne plays percussion in most ensembles at UNL, including the Jazz Orchestra, Percussion Ensemble, Symphony Orchestra and Big Red Express. He also plays drums in the Lincoln indie-funk band Past Casual.
He said he and the other members of Past Casual faced many of the same barriers live music acts all around the country have encountered during the pandemic.
"We haven't been able to do much in terms of having a live audience," Payne said. "We've had a few shows that were just virtual, so there were people watching online. We had to cancel a lot of gigs, and we didn't even rehearse for a while because there weren't many gigs available."
Payne said he survived the year as a musician by playing music daily and connecting with others virtually. In May 2020, he started a series on his Instagram he calls "instajam," featuring him and other musicians playing together virtually.
"I still have a good time just sitting alone in a practice room and practicing," he said. "I've done a lot of collaborations virtually, where we're sending audio files back and forth between me and a friend, and we'll make a short Instagram video."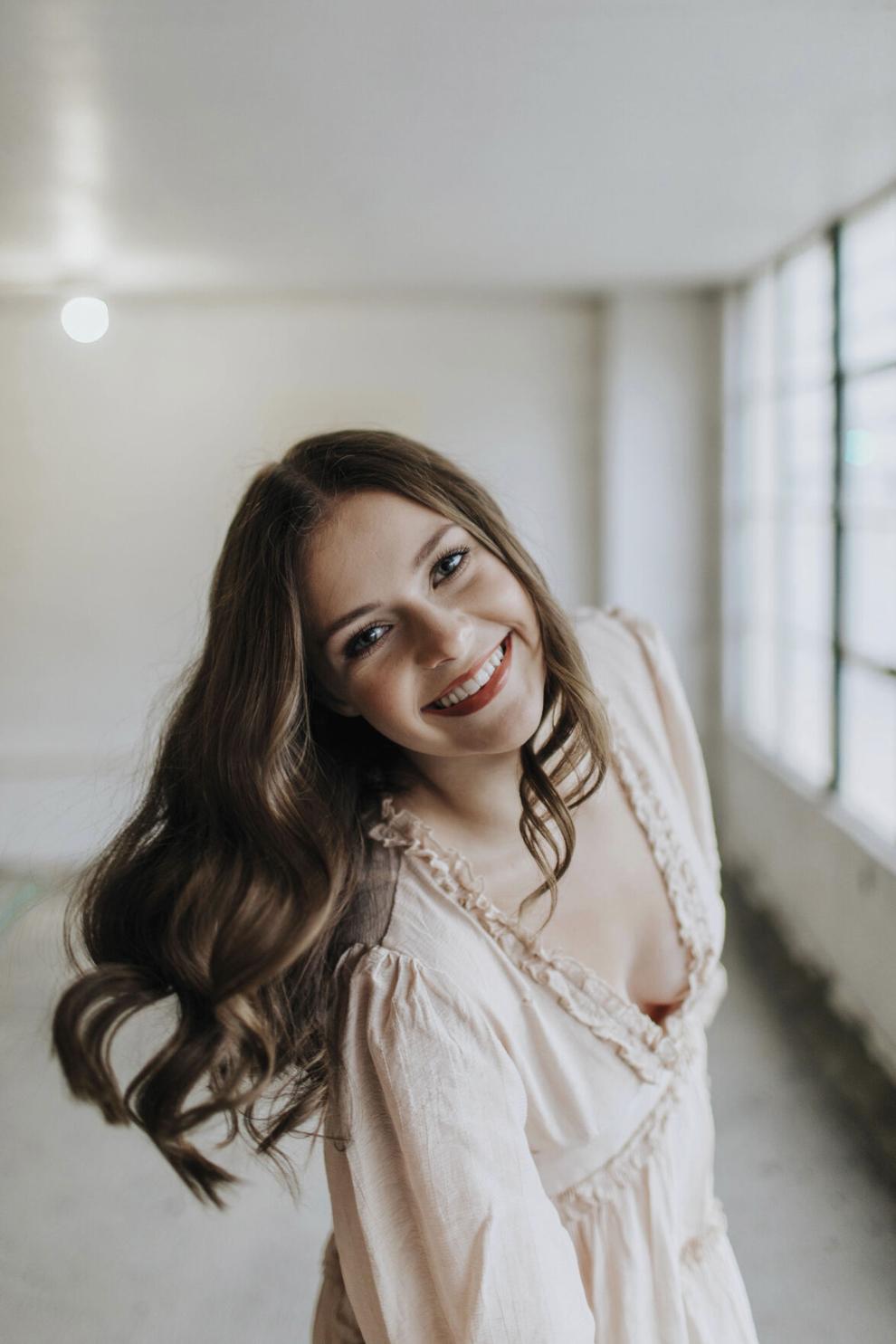 Jacquelyn vonAschwege, sophomore music major in vocal performance
Jacquelyn vonAschwege participates in University Singers, Chamber Singers, Big Red Singers and the a cappella group Pitch Please. She said the mask she is required to wear during rehearsals affects her airflow while singing, and the 6-foot distance between her and other singers makes listening and timing difficult.
She also said all of her solo performances have been done by filming and uploading videos, which presents its own challenges.
"You have multiple takes, and I'm a perfectionist, so it takes me a long time to get a take that I feel represents my best efforts," vonAschwege said.
She said she has been leaning on her friends and instructors for support, not just during the pandemic, but as a musician in general.
"Being a music major or having a career in music is full of ups and downs and highs and lows," she said. "You definitely need people you can communicate honestly with. There's definitely been pits and peaks, but I have a good support group, and I have good teachers. They help me see perspective and help me see that I'm still growing and improving in spite of the situation."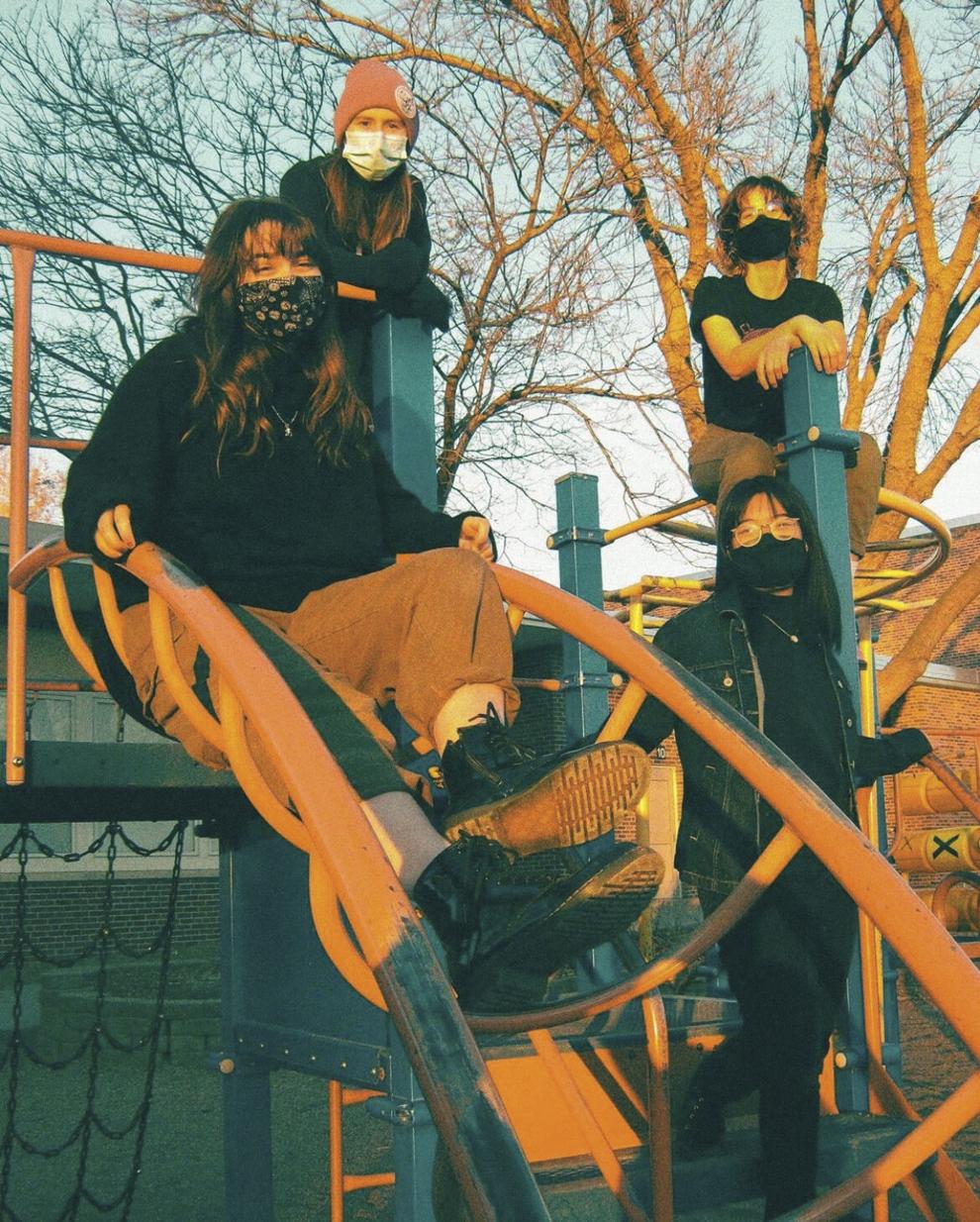 Saving Fiona
Saving Fiona is a self-described sad girl rock band formed by four UNL juniors. Annie Wang, an emerging media arts major, plays lead guitar; Madeline Schmit, an emerging media arts major, plays rhythm guitar; Ellie Woody, a political science and Spanish double major, plays bass; and Kaila Halpine, a psychology major, plays drums. The band was formed in the midst of the pandemic — the extra free time, Schmit said, is ultimately what brought Saving Fiona together.
"We're all very busy people, so this is a very interesting thing where we're all able to come together," Schmit said. "The band has been this one fringe benefit of being in this pandemic because it's given us a reason to act on this desire that I think we've all secretly had to be in a band."
Wang said the pandemic and quarantine provided the bandmates time to learn, grow and perfect their musical abilities.
"Since we can't record right now, it's given us a lot of time to practice and polish up before we embarrass ourselves publicly," Wang said.
Halpine took time during the pandemic to learn how to play drums, taking a diversion from her usual instrument of guitar.
Woody said meeting up for rehearsal was a bright spot in an otherwise dark year.
"Over the summer, being able to meet up with the band was the one thing I was enjoying because everything else was so stressful," she said. "I was not having fun because of the pandemic, but band practices were just fun, and I got to have a good time."
Schmit said Saving Fiona gave her something to work toward when other projects of hers — including her and Wang's short film, "Expensive Taste" — got delayed by the pandemic.
"I'm very project-driven," she said. "I really need to have purpose in my life and a direction and something I'm working towards or else I feel like I'm just floating, and the band was one of those things that made me feel like I was actively working towards something instead of just waiting for things to get better."