Inside a bright red, chrome-plated truck parked on the corner of 33rd and O streets, Rosario Valladares de Zavaleta smooths her apron and flips on a colorful neon sign. It's almost noon, which means her work day is about to begin.
Zavaleta owns a food truck in central Lincoln called Rosari's Kitchen that seeks to bring a taste of El Salvador to Lincoln. She spends her mornings preparing for the lunch rush and her afternoons kneading and frying dough to make pupusas, a Salvadoran delicacy. Between 10 p.m. and midnight, depending on the day, Zavaleta begins to shut the ordering window and sweep away the day's forgotten crumbs before she heads home.
It might be a full schedule for Zavaleta, but she's thankful she isn't working alone, she said. Running her own business, she has the opportunity to employ her family members at Rosari's Kitchen. Her husband, daughters and grandson lend their hands to knead pupusa dough and wrap burritos.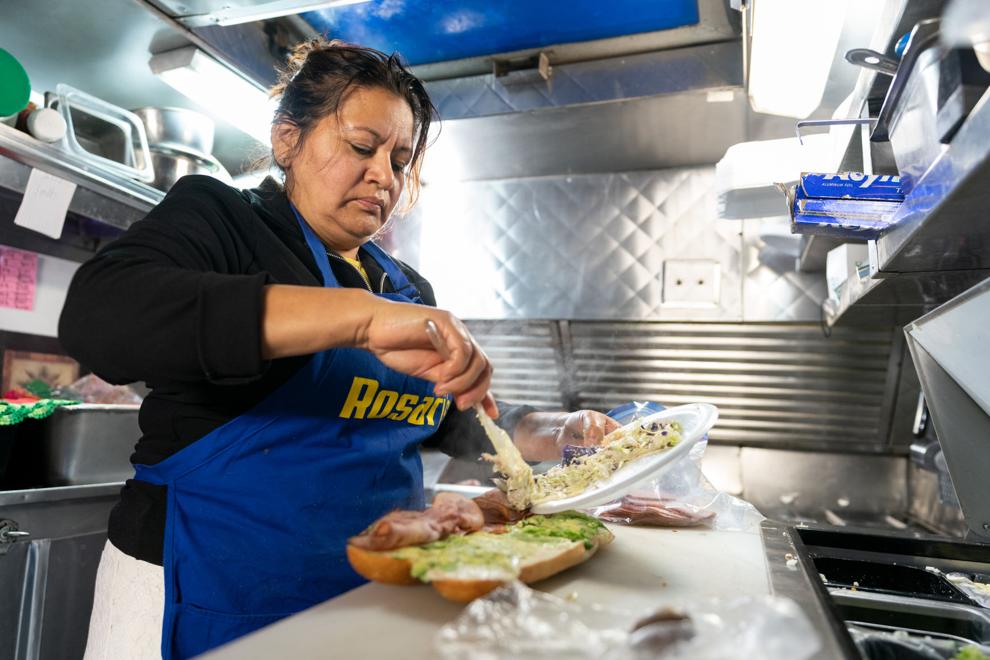 Zavaleta said the red truck has been the answer to her family's prayers.
"We are thankful to God for this because this is the source of survival for our family," Zavaleta said. "Here, we survive and work together. [God] has given us everything."
Zavaleta's daughter, Susana Valladares, is the manager for Rosari's Kitchen. She said she is also grateful to have the opportunity to work in the U.S., especially with her mother by her side.
"Here we can better ourselves and be our own bosses," Valladares said.
The family left El Salvador and arrived in California in 2000. Zavaleta said she had a number of different jobs in California, sometimes cleaning houses, other times selling lemonade in stadiums. No matter where she worked, however, Zavaleta said she always yearned to be in the heat of the kitchen.
It wasn't until she moved to Lincoln three years ago that she turned her hobby of cooking into an occupation by creating Rosari's Kitchen. After years of working and saving up in California, Zavaleta was finally able to buy the vehicle fully equipped and ready to serve customers.
Zavaleta said she feels that she's meant to serve people through her culinary skills. Her favorite part of the business is getting to meet people from all different countries. Zavaleta said it's beautiful to see Peruvians, Mexicans, Ecuadorians and Americans gathered around her truck eating a warm meal from her kitchen.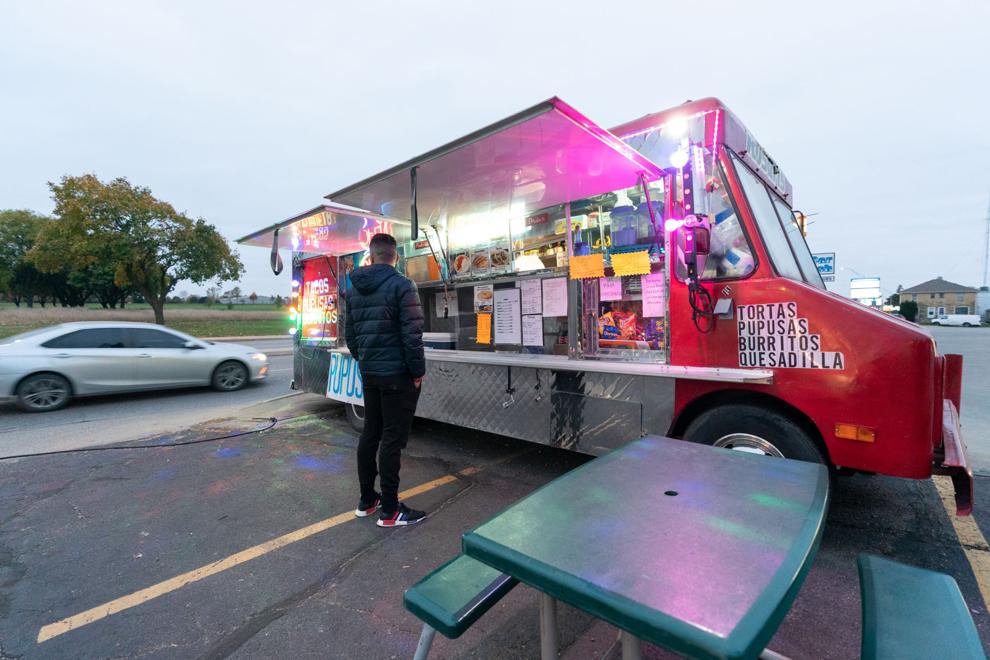 "In our food, we put in all our efforts and all our love," Zavaleta said. "If I'm going to prepare food it has to be good … all of it."
With steady and clean hands, Zavaleta begins making a pupusa — the truck's most popular item. She starts by kneading the fresh dough and creating a shape resembling a bowl. She then fills the empty space with cheese, beans and pork rinds, flattens it and throws it on the griddle to cook. After Zavaleta sees the flatbread is fully cooked, she places it on a plastic foam plate and dresses it with hot sauce and curtido — a spicy coleslaw — for an added flavor.
Though pupusas are the main attraction for Rosari's Kitchen, the business also sells burritos, quesadillas, tacos and tortas. The food can only be purchased out of one truck, but Zavaleta can't help but fantasize about their future goals.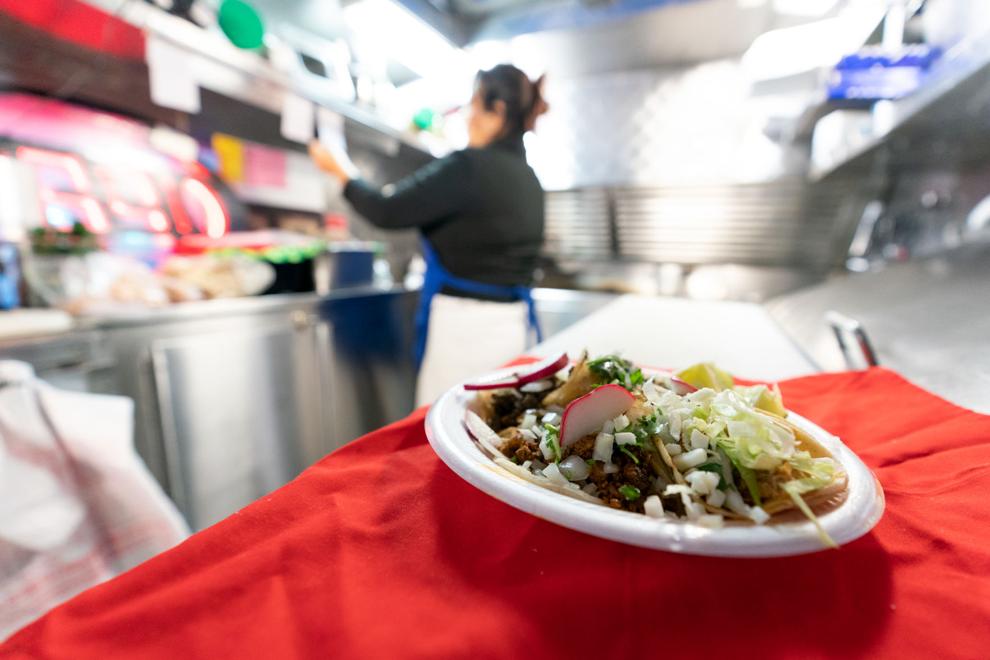 Zavaleta and Valladeras say they'd like to have a food truck in north, south, east and west Lincoln and would love to be open 24 hours a day. Zavaleta said this is difficult because many Lincoln natives don't realize they are here.
"Right now, we feel that business has not been good or bad because we want all of Lincoln to know we are still here," Zavaleta said. "A lot of people don't know where we are or what we sell."
For now, the Zavaleta family serves home-cooked meals out of a mobile restaurant parked in the middle of town. From El Salvador to California to Lincoln, the idea of Zavaleta's restaurant has traveled many miles and was several years in the making. According to Zavaleta, this makes serving her customers today that much sweeter.
"To me, this work seems fun," Zavaleta said. "It's fun … to be with people. Every day, I meet many different people from different countries, and with the little English I speak, I try to assist them as best as I can."