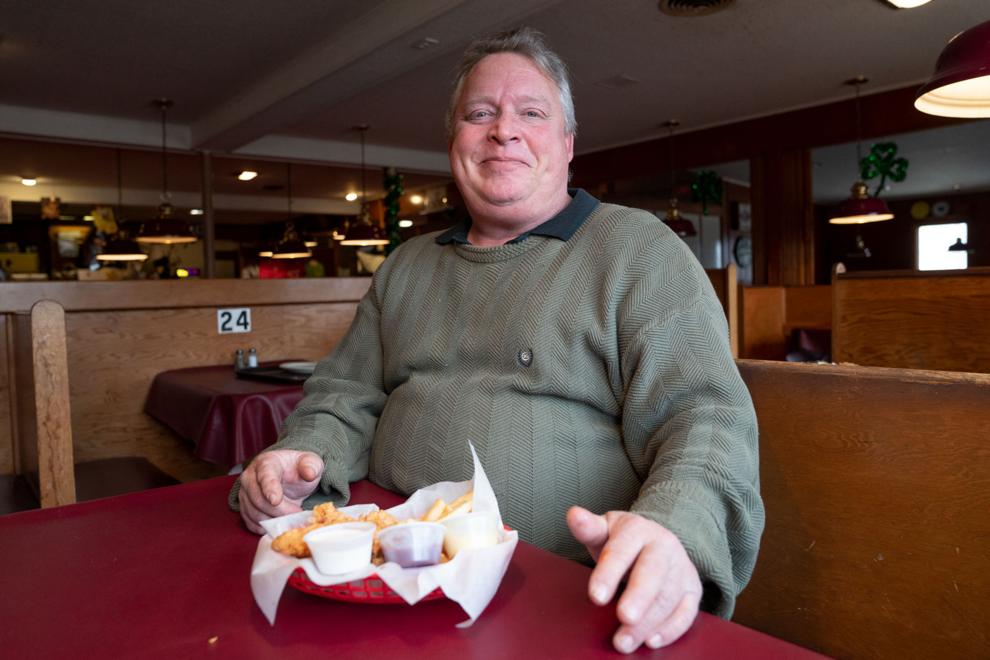 The distinct, tantalizing aroma of fried chicken, mashed potatoes and greasy onion rings fill the light yellow, farm-style house known as Lee's Chicken.
Located on the intersection of Van Dorn street and Coddington Avenue, Lee's Chicken was opened in 1945 by Lee and Alice Franks, making it the longest-running full-service restaurant in Lincoln.
A lack of processed foods in the 40s and 50s made chicken deliveries hard to come by, manager Dennis Kann said the couple lived behind the restaurant in a tent in order to better look after their chicken coop. But even with such dedication to poultry, Kann said the restaurant wasn't originally famed for its chicken.
"We were actually founded on french fries," Kann said. "People don't realize it now, but back in 1945, french fries and fried chicken were not found in any restaurants."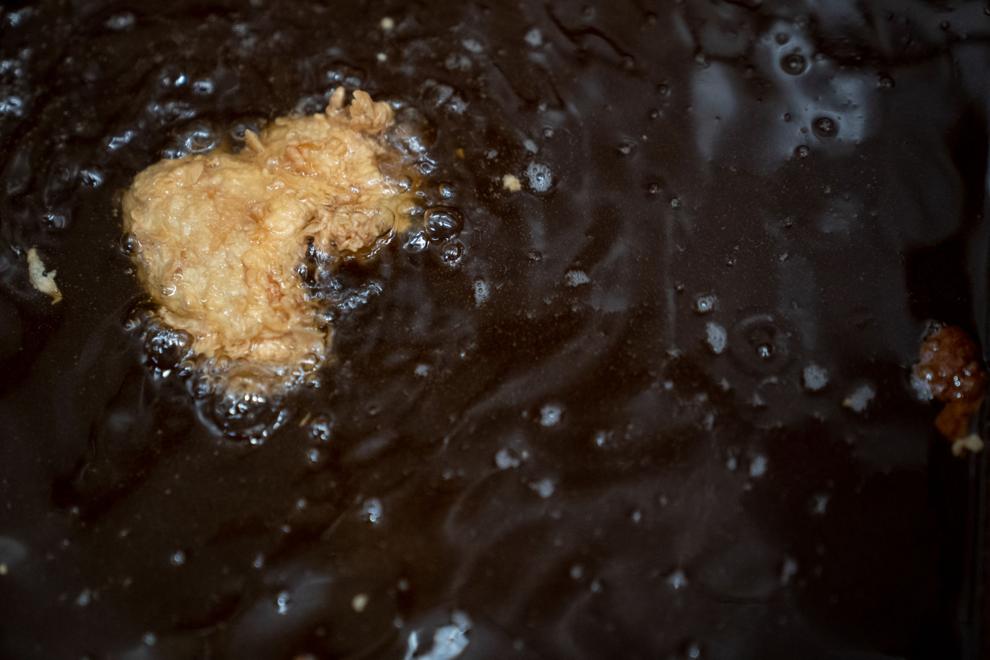 Lee and Alice passed down the restaurant to Ozzie and Jan Wilcoxen in 1959, and they continue to honor the traditions and recipes to this day. The couple, with the help of Kann, hosts special events throughout the year ranging from graduations, retirement celebrations and birthday parties. Nine years ago, the restaurant staff threw a retirement party for Cecilia Mazour, who has ordered the same two pieces of chicken with potatoes, gravy, corn and a drink from Lee's for the past 50 years.  
"I'm a farm girl and John Deere is my thing, so we had yellow and green balloons with flowers on the tables. There were also little toy tractors and machinery set up," Mazour said. "My nephew brought my real 1952 B Tractor and I got to take it for a drive. My dad bought it for me when I was 13, so we grew old together, me and that tractor."
Since Mazour lived through the Great Depression, she survived off the animals her parents raised. Even with the distress going on at the time, she said she never went to bed hungry. According to Lee's mission statement, the restaurant strives to never have a customer leave hungry.
"This is a very good place to eat," Mazour said. "It's so comfy and homey and not all sophisticated where people have to dress up in diamonds." 
Lee's colorful history has made the atmosphere of the restaurant vibrant, but the food is what keeps customers coming back. Secret additives in the sour cream, homemade honey mustard and extra buttermilk in the ranch are just a few of the traditions Lee's customers have gotten to know over the years.
The 75-year-old restaurant is distinguished with an immense plastic, 20-foot tall chicken overlooking the parking lot. The recognizable mascot has been stolen twice, but always finds its way back home at Lee's.
According to Kann, after the police found out about the missing chicken and people started posting on social media, it was returned. The restaurant threw a party to celebrate the homecoming of the long-standing icon.  
Not a lot has changed since 1945, which makes the memories of past generations easier to recall. The black-and-white photos and the home-cooked food bring the history of the restaurant to life. 
Jan, one of the current owners of Lee's Chicken, said there are many stories about people's experiences at Lee's, but one in particular stood out to her. 
"One time there was a man that came in from Colorado, and he stood at the end of this booth," Jan said. "He kept saying, 'I can't believe it, I just can't believe it.' Well, finally I said, 'Sir, what is it you can't believe?' He said, 'You still have these wooden booths.'"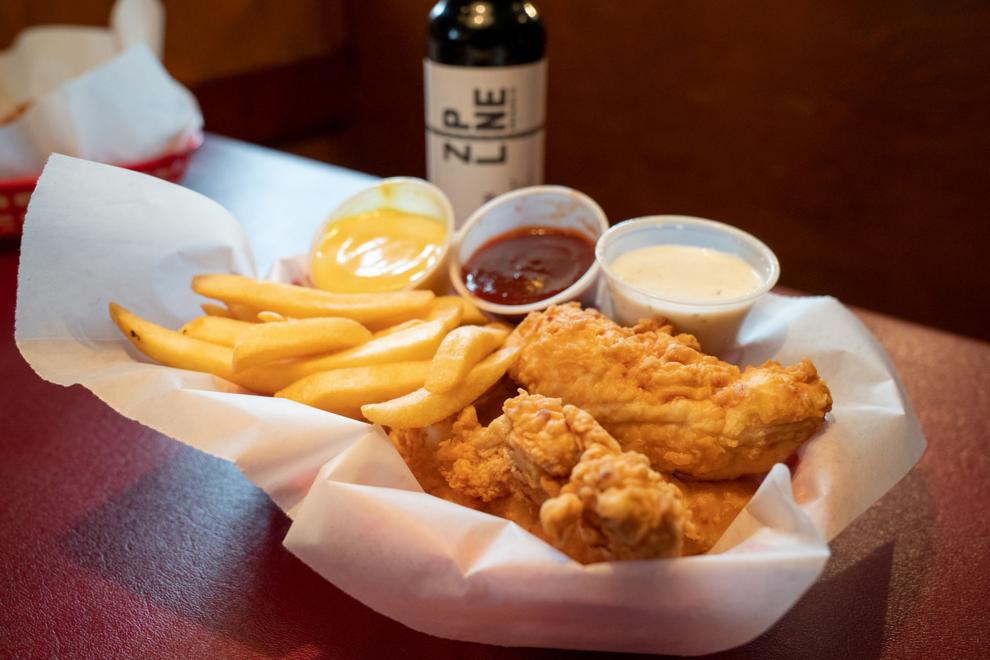 While most of Lee's Chicken's customers are regulars from surrounding communities like Ceresco, Bennet, Denton and Crete, Jan said it's the No. 1 asked about restaurant in the United States. 
"The show 'Diners, Drive-Ins and Dives' called to tell us that more people from more states ask about our business than any other restaurant they've ever had on the show," Jan said.
While people around the country requested Lee's Chicken to be on "Diners, Drive-Ins and Dives," the show was busy with three other restaurants in Omaha and was unable to film an episode about Lee's. With the restaurant's popularity, the Big Ten Network's "Campus Eats" is set to review Lee's Chicken, according to Kann.  
With good food and company, the business strives to welcome younger customers as well as celebrate older generations who continue to stay loyal to Lincoln's longest-running restaurant.
"Our mission statement is meet them, greet them, see them and feed them," Kann said. "We hope we can take that basic idea and just keep expanding on it."