On Feb. 2, internet sensation Brittany Broski held a Q&A at the University of Nebraska-Lincoln courtesy of the University Program Council, which hosts yearly events for all students. 
Broski rose to fame on TikTok with her viral kombucha reaction video, and her content went on to reach audiences around the world. From her podcast "Violating Community Guidelines" to her YouTube channel, Broski — and Broski Nation — has taken the world by storm.
Broski kicked off the show at the Nebraska Union sporting cowboy boots and a black cowboy hat. This was her first time in Nebraska, and Broski said she couldn't wait to explore Lincoln. 
"I'm excited to experience the culture of the city," Broski said.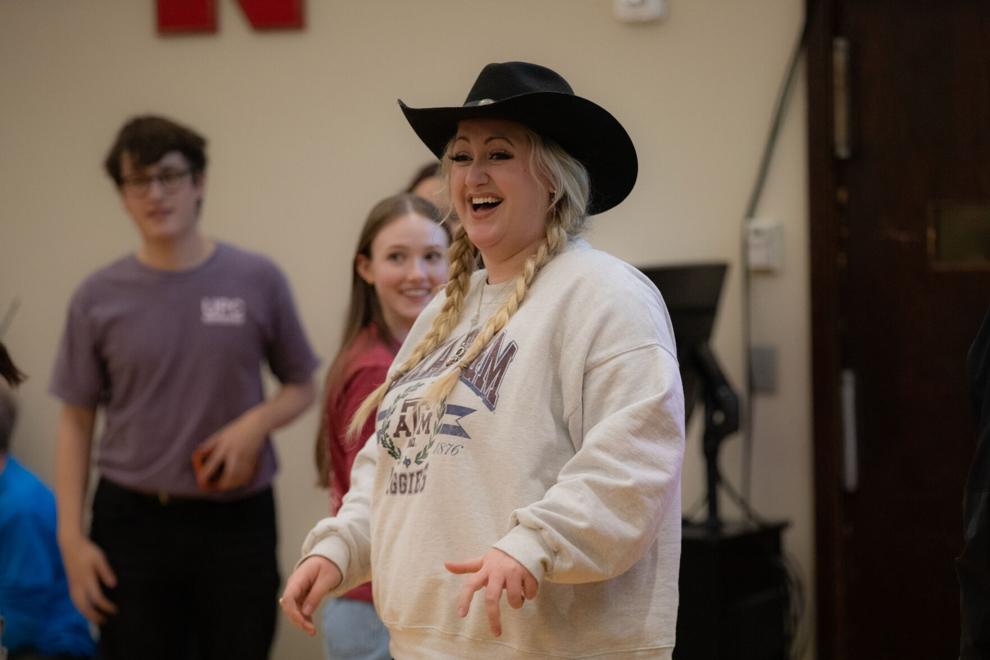 One of the first questions asked was about the current drama surrounding Broski's Spotify Wrapped and why Tame Impala beat out Harry Styles. 
"I was disappointed because I'm on planes all the time and my sleeping music is Tame Impala," Broski said. "It's calming and has a constant beat and that's always my number one." 
Through the night, Broski also discussed more serious topics, like the current state of the internet and where she sees it going in the future. 
"It's strange because the cycle of the internet is 24 hours. Let's be honest, from the moment a joke or a meme goes viral, you have 24 hours until BuzzFeed gets it," Broski said. "There's no way to predict it, but I think with the way things are trending right now, with TikTok being just this global phenomenon, it makes me excited for a new platform."
Moving from Texas to Los Angeles has given Broski a new perspective on everything that the internet world has to offer.
"Being surrounded by so many people that do what you do in one place, you are exposed to all of it, the best of the best and the worst of the worst," Broski said. "As a woman online, if I associate with those people, I absorb their scents. I will be canceled because they did something." 
Not only did Broski discuss the hardships of being in a male-dominated field, but she also talked about the hardships of every woman who engages in online activities.
"It's so unfair that misogyny runs so deep online, which is a shock to no one," Broski said. "But it's an unfortunate reality. It's a weird thing that I'm still learning how to navigate." 
Broski also discussed the importance of self worth and how young girls are taught to not think highly of themselves. Broski said she had to be reminded of her own worth after years of this teaching. 
"I know, from years of relearning it, my worth and my talents. Because you're told as a young girl that you can't think that you're pretty, you can't think that you're talented, you can't think that you're smart," Broski said. "I'm finally arriving at this place where I'm like 'I'm all those things and more.'"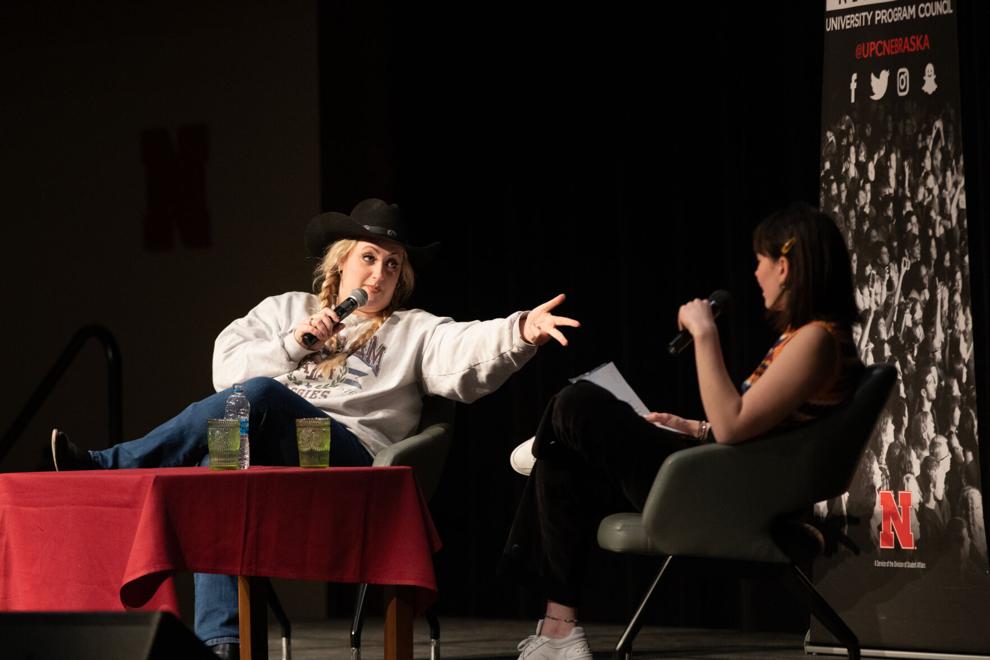 During the event, Broski announced that new projects are in the works. 
"I'm coming out with a podcast soon," Broski said. "It's so cringe when creators say this, but I do have some cool projects coming out, so stay tuned."
As the night came to a close, Broski concluded the Q&A session with one last piece of advice for the UNL students.
"My advice for you guys is you will never again in your life be this close to your friends physically, so enjoy it while it lasts," Broski said. "And here's my other advice: if you want to change your major, change it. Does it cost extra money? Yeah. Did you waste time? Yeah. But graduating with a degree you hate, don't do it."