Corn sways in the summer breeze, and snap beans flourish in the beating sun on the Bohemian Alps microfarm. This produce never was and never will be on the shelves of any grocery store. Such produce was planted, grown and picked by elementary school teacher and farmer Lukas Joe to be sold only at Lincoln's Haymarket Farmers' Market. 
Joe was born and raised on an acreage in north Lincoln with "corn for bones," as commonly said by his girlfriend, Megan Rice. Growing up, Joe spent his summers riding horses, bailing hay and cutting corn out of bean fields, which allowed him to become acquainted with farming at a young age. As he got older, he learned more about the importance of natural cultivation and decided he wanted to apply it to his own growing methods.
"I decided I wanted to farm edible food for myself using organic practices and no chemicals," Joe said. 
Although farming was his passion, it was not Joe's area of study while in school. Joe graduated from the University of Nebraska-Lincoln in 2016 with a bachelor's degree in elementary education, specializing in teaching children with mild to moderate disabilities. Since graduating from UNL, Joe has spent a few years as a substitute teacher and recently accepted a position as a special education teacher at Dawes Middle School on Colfax Avenue in Lincoln. Because he has his summers off, he is able to use them to pursue his passion for farming natural produce for the community.
"During the summer break, it is nice to have supplemental income from my hobby and to provide customers with local, sustainable produce," Joe said.
Joe's ability to supply people with fresh produce began as a small garden that blossomed into a fully functioning microfarm, or small-scale farm. Beginning in 2016, Joe began to grow enough produce to share with people outside of his friends and family at the Lincoln Haymarket Farmers' Market. Although he said he enjoys his microfarm, Joe dreams of expanding into a larger farm so he can sell more produce, including the herbs and eggs he grows now, at more locations around Lincoln. 
When Rice is not busy working at the Arbor Day Foundation — where she said she hopes to inspire people to plant, nurture and celebrate trees — she also lends a hand at Bohemian Alps. Rice said she finds just as much joy in farming as Joe and believes farming is rewarding because it can connect people to the Earth and to the community. She also said she appreciates what she and Joe have been able to accomplish with Bohemian Alps. 
"I enjoy all aspects of farming with Lukas," she said. "Working alongside someone who shows so much passion for what they do is always rewarding. From choosing seeds in the winter to planting plants and harvesting, Lukas is always strategizing ways to improve, learn and build on what we have today. He is always pushing us to grow."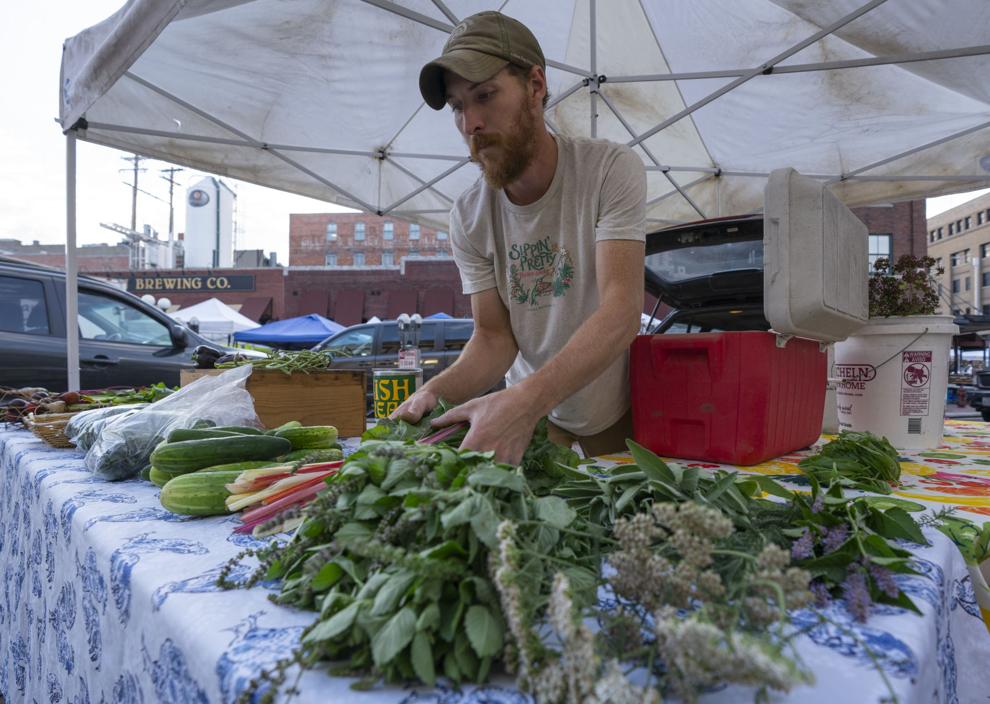 Whether it be as a farmer who cultivates produce for the community or as a teacher who helps form the minds of elementary students, inspiring growth plays a large role in Joe's life. According to Joe, both farming and teaching are positive results from his time at UNL. Now, as a teacher, he hopes all students who attend UNL also find their time there rewarding and come to realize the experiences one has in college can lead to great things. 
"Education may stem from a book, but learning comes from the experience during which this education is presented, applied and remembered," Joe said. "You are the one who determines the value of your learning experience. Don't be afraid to share your ideas."