While many business owners were forced to close their doors due to the pandemic, others had an opportunity to start something fresh — both, however, faced challenges in their business endeavors.
In Lincoln, both Agave Mexican Grill and A Taste Of Louisiana opened their doors after the effects of the pandemic were felt nationwide. Similarly, Bagels & Joe worked to change their business in a post-pandemic world.
According to Joel Enriquez, manager of Agave Mexican Grill and close family friend of the owners, the Morales family, Agave was set to open in April 2020, but the opening was delayed until October due to the pandemic. Agave, located in downtown Lincoln, is a fast-casual dining experience much like a Chipotle or Qdoba. Enriquez said this is much different than the other, more upscale establishments in The Morales Family of Restaurants. 
"We've had plans to open Agave for about five years now," Enriquez said. "It's finally here, but it just came at probably the worst time to open a restaurant."
Enriquez said the biggest challenge when opening Agave was the delay of equipment delivery, which ultimately pushed back the restaurant's opening date.
"Due to COVID, everything just happened really slow when it came to getting things there," he said. "We would order equipment, and some would get delivered while others would be backed up weeks or months."
Bagels & Joe, which opened a location at The Foundry in March 2021, also faced issues with equipment delay, according to owner Jon Hasse.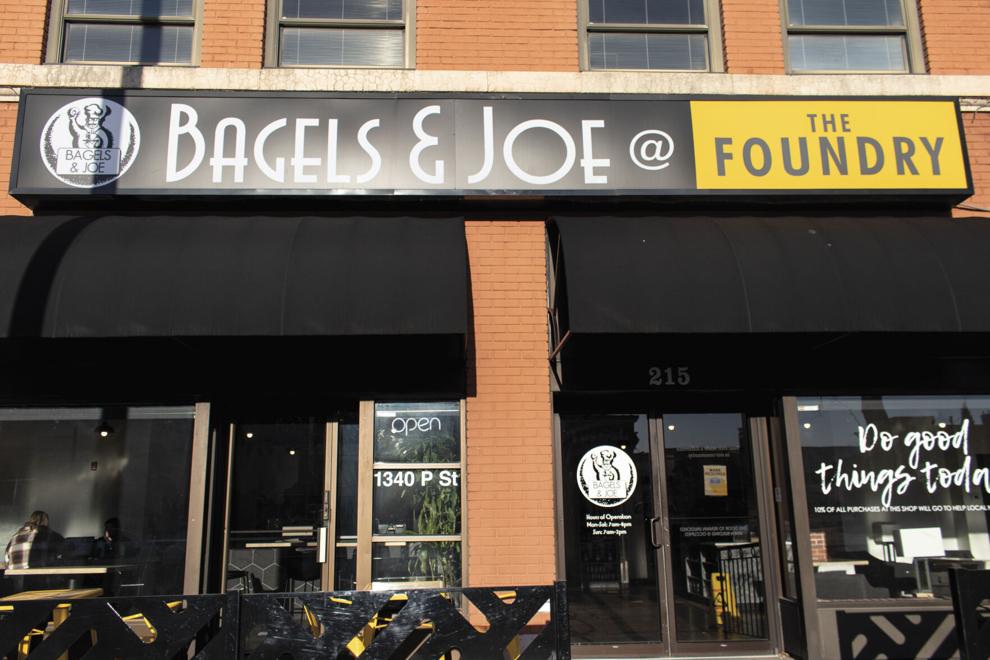 "We had some struggles with coordinating with contractors that could meet that ambitious timeline while safely operating during a pandemic," Hasse said. "There were also several manufacturing delays that didn't allow for our equipment to arrive by the Jan. 1 date either. The pandemic hit a lot of sectors that, as the general public, we don't always think about."
A few miles away from Bagels & Joe, A Taste Of Louisiana was also facing troubles with opening. The owner, chef Pokey Black, said his stress was eased by the support of customers in the Lincoln community. He initially struggled to gain customers upon opening but was invited to join a Facebook group called Lincoln Emergency Take Out and Delivery, where restaurants began posting their carry-out menus during the pandemic. 
"I really had to jump through hoops to get it open," Black said. "But, honestly, the Lincoln community really showed a lot of love. I was invited to join the Facebook page, and once I joined, it got me to where I am now."
Members of the Lincoln community who were looking for ways to help local businesses at the pandemic's start were able to look through the Facebook group and find restaurants to visit. According to Black, some of this business came to A Taste Of Louisiana and helped get the restaurant on its feet. 
According to Enriquez, Agave also faced issues gaining customers when it first opened last fall. He said the business had trouble making money to pay staff, and he ultimately ended up doing a lot of the work himself. 
"I was there 24/7 at the beginning," Enriquez said. "I couldn't employ people because there was just [no] money flow. I could have put a 'free food' sign outside and nobody would've come just because people have been afraid of COVID." 
Enriquez said Agave had an online system and carry-out options planned prior to the pandemic, but these methods still did not create enough business. He said the staff has not been able to properly advertise because they do not want to spend the money.
"We knew we were opening in a pandemic and that people would just be afraid to go out," Enriquez said. "We didn't really advertise aside from social media. Right now, it's really just been word of mouth. We don't want to waste any money on advertisements if people are still scared."
Despite the pandemic's effects on the changing business, Hasse said he has been happily surprised with a good customer turnout at Bagels & Joe @ The Foundry. 
"We were planning to be staffed slim, focus on costs and roll out a larger marketing plan in the fall and drive sales then once students returned for the next year," Hasse said. "However, we were shocked when our expectations were shattered by the support of the downtown and University of Nebraska-Lincoln community. Since officially launching, we've definitely experienced greater demand than we initially anticipated, but that's a good problem to have."
Both Black and Enriquez said they feel the pandemic negatively impacted the successes of their new businesses. Enriquez is hopeful that the end of the pandemic will see a return of workers to downtown offices, bringing business to Agave. 
"Right now, we're doing pretty well, but we're still going for more," he said. "Once it's all said and done, we'll be more successful than what we're looking at right now."
Black said he hopes the end of the pandemic will mean a boom for business. 
"A lot of people are still scared to come out," Black said. "I feel like if tomorrow the pandemic were just to disperse, business would go through the roof."