On March 11, 2020, news notifications chimed and lit up on phones and laptops across the globe, alerting people that the World Health Organization had elevated COVID-19 to a global pandemic. 
While University of Nebraska-Lincoln students might not have all guessed it then, that classification was a signal of the forces that would cause university officials to announce the suspension of in-person classes the following day. 
Since that day, students have had vastly different experiences with the pandemic, but few would describe their lives as unchanged. The Daily Nebraskan asked students how they felt that week, and how they have moved forward in the past year.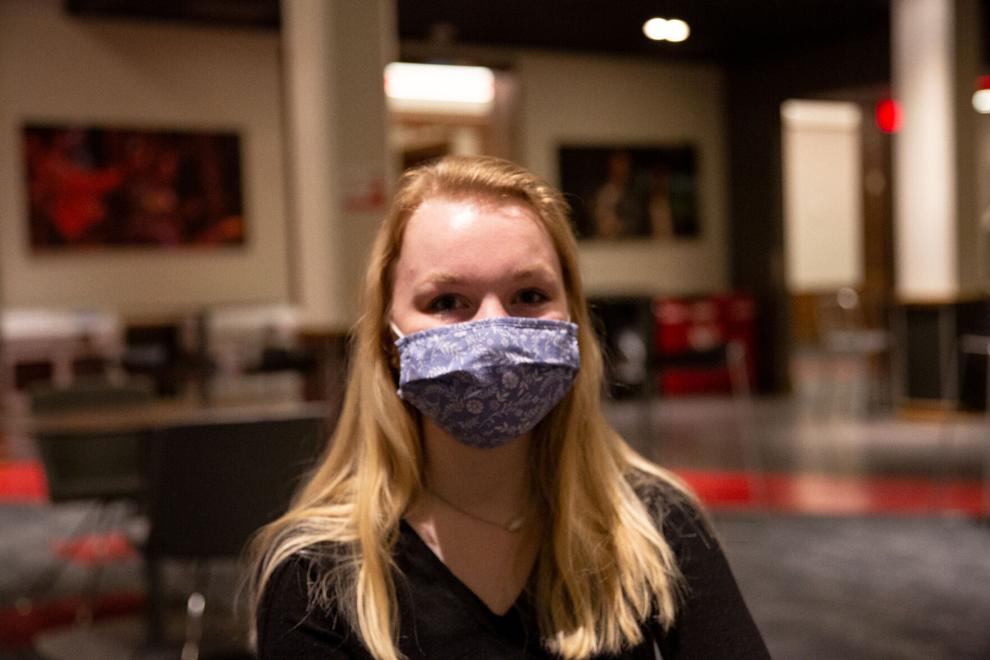 Mary Kate Drelicharz, sophomore speech-language pathology major
Drelicharz received the news the university would cancel in-person classes while she was in her English class, and immediately much of her life changed. 
"It was a sad walk back to my dorm," she said, "I walked into my room and my roommate was just crying," 
Drelicharz remembers seeing the trolleys for moving students out of the residence halls and suddenly felt robbed of part of her college experience. 
She moved back home to Omaha and spent the spring and summer with her parents. Luckily, she said, there were silver linings. 
"I loved having my mom cook for me again," Drelicharz said. 
Once home, Drelicharz said, her classes were going okay and she was adjusting to social distancing and isolation. Then, after she returned to campus in the fall, tragedy struck her family. 
Her 82-year-old grandfather, who was suffering from cirrhosis of the liver, died suddenly. After he passed, doctors learned that the cause of death was actually COVID-19, which he contracted from a nurse at the facility he was staying in. 
That day, her mother and grandmother also tested positive for the virus.
Both have since recovered, but mourning her grandfather without gathering as a family was difficult. Months later, the family still hasn't been able to mourn together. 
"I think when it'll actually feel real is when we actually are together." she said. "And I think we'll feel that absence."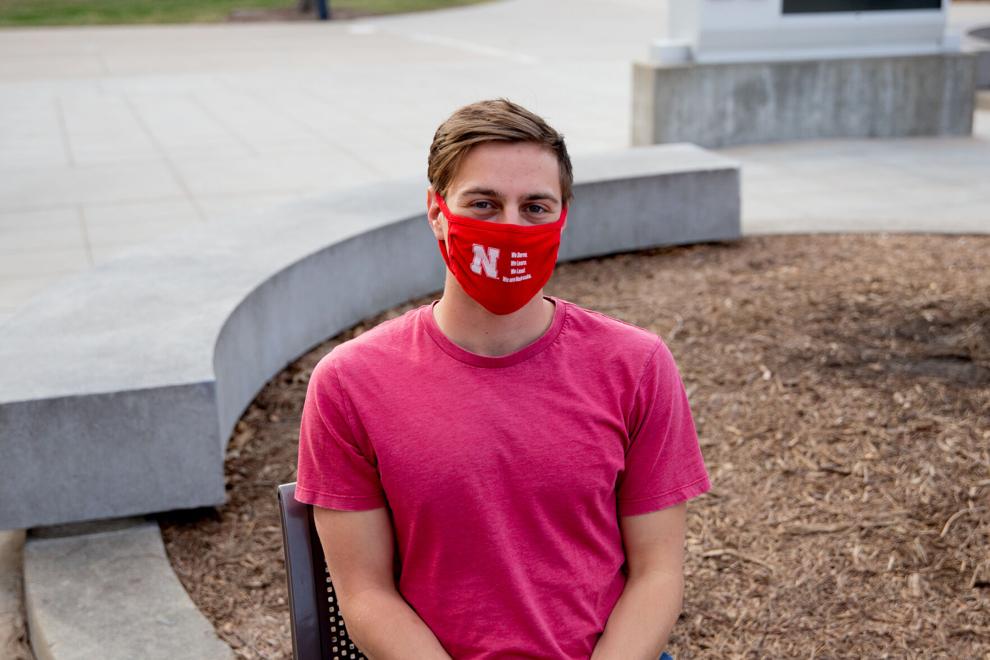 Uri Herszbaum-Harding, junior computer science major 
When Herszbaum-Harding first saw news reports of COVID-19 spreading abroad, he didn't think much of it. The stock market was in a panic for no reason, he thought, and masks and social distancing would curtail the spread in the United States quickly and effectively. 
Then, upon returning to his apartment at The Village on March 12, he got the news that UNL would stop in-person instruction and ask students to return to their homes. 
"I've personally nicknamed that day, 'The Day the Earth Stood Still,'" Herszbaum-Harding said. 
The immediate reaction on campus was dramatic, he said, and he felt the need to connect with people he might not see again soon. 
"That weekend, I partied harder than I ever had in college," he said. 
Herszbaum-Harding said he returned home to live with his parents and quickly began to miss his friends and life at the university. Luckily, he said, he was able to continue working remotely and filled his time with shows like "Westworld" and "Tiger King," but life has not been the same since that day. 
The pandemic has outlined some of his personal privileges, Herszbaum-Harding said, like having a safe place to stay and his personal good health. But the changes to his personal life have been difficult, especially in those summer months
The new presidential administration and the vaccine rollout gives hope, he said, and as an employee of the university he hopes to be vaccinated soon. For now, he wears a mask and waits. 
"I'll be able to go to bars and enjoy the full folly of being 21," Herszbaum-Harding said.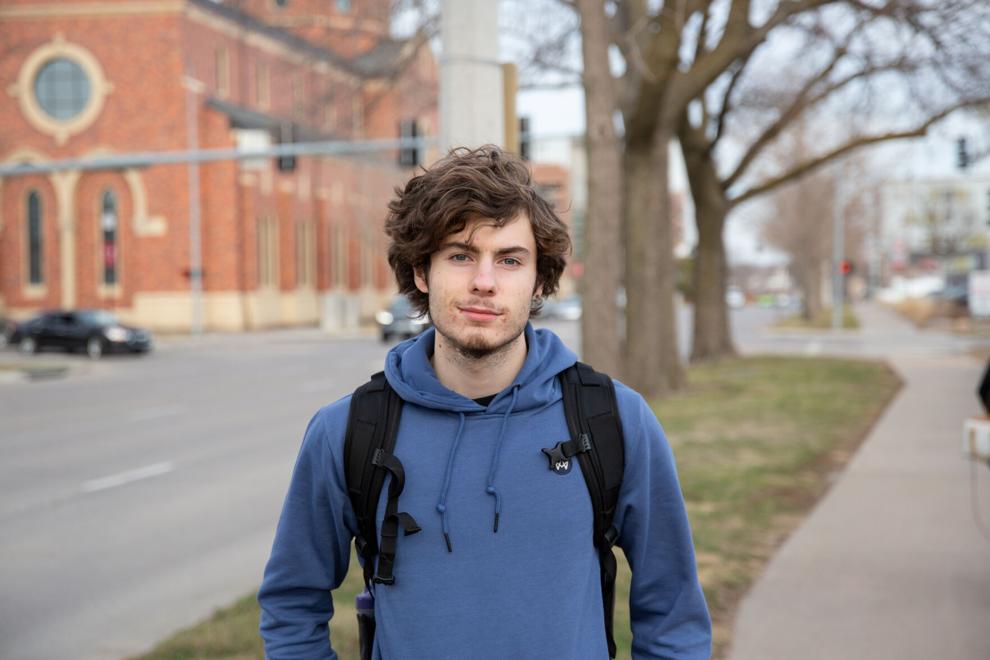 Caleb Kirilov, sophomore emerging media arts major
March 12 was cloudy, Kirilov remembers. He was walking back from class when he saw the email from Chancellor Ronnie Green that the university would be pausing in-person instruction and limiting other activities for the remainder of the semester. 
That afternoon, he said he just remembers everyone leaving. 
"It felt like a movie," Kirilov said. "Felt like the world was ending." 
Immediately, Kirilov said he was worried that he would not see people close to him for more than a year. Initially, he remained on campus, but after a couple of weeks the university began offering refunds and encouraging students to go home. The dining halls were short staffed as well, he said, and life on campus was becoming less viable. 
Eventually, he chose to move back in with his parents.
"It wasn't very long until I wanted to go back," Kirilov said. 
Now, the thing he misses most are concerts and in-person events, but he's not quite ready to go back to those, even in a mask. Still, he looks forward to the day he can comfortably go to a crowded event without one. 
"Those will be surreal," Kirilov said. 
Hung Bui, sophomore computer engineering major
Bui said the pandemic has not affected him much personally. Originally from Ho Chi Minh City, Vietnam, masks outside the home were part of life before the pandemic due to air pollution. 
"When I put a mask on, that's normal to me," Bui said, "But it's different for you guys because for you guys it's so new." 
He's continued to live with his relatives in a home off campus, and while getting into a routine for studying at home was difficult, he prefers online classes because he likes to be by himself. 
But with six people in his home, three who have jobs that interact with the public, Bui said he's been concerned about getting the virus since the pandemic began. He's ready for that worry to go away, and he's hopeful that it will be safer soon. 
"I think people get used to the mask," he said, "And I think in the summer or after that we can go to school and take the masks off."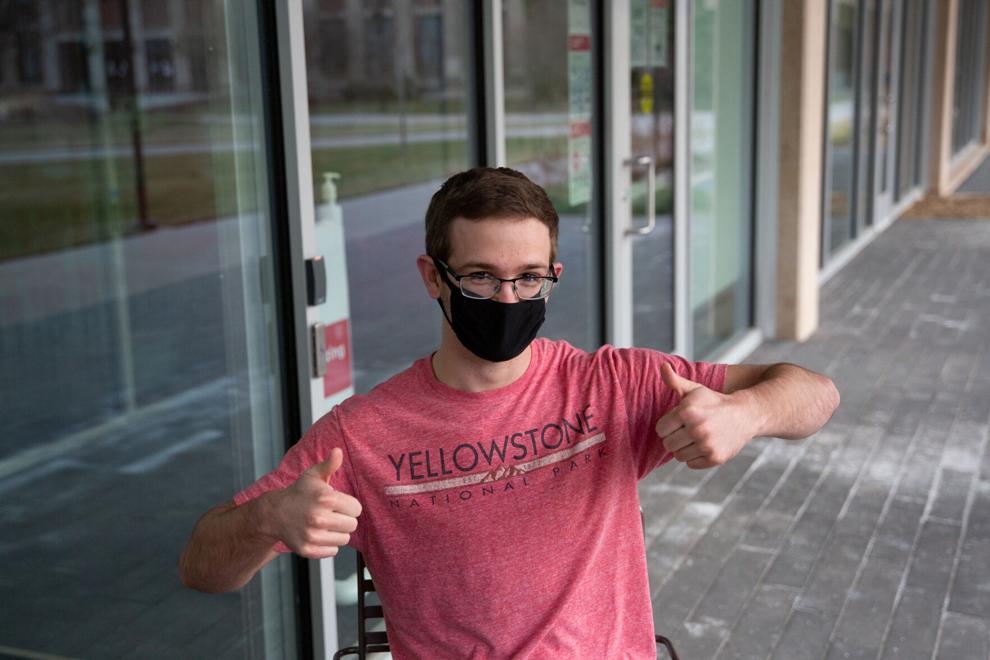 Isaac Kramer, sophomore computer science major
Kramer had big plans for March 12, 2020. The first meeting of a computer club he was founding — WHTech — was scheduled for that evening.
Once he learned that in-person classes would be suspended, the schedule for that meeting— along with much of his life — changed immediately. 
The reaction on campus was instantaneous, he said, and incredibly hectic. 
"Some people were saying, 'Let's go party,'" Kramer said. "Some people were saying, 'Oh my gosh, the world is going to end.'"
Kramer said he moved back home with his parents and younger siblings. The family took the virus seriously, and a strict lockdown began to wear on him. As it dragged on, he continued to find new ways to cope. 
"Honestly, the short answer was Amazon," he said of an early pandemic online shopping binge. 
He found other outlets as well, including long bike rides through Lincoln, baking and building a PC. Regardless, setbacks, like canceled internships and distance from friends, took a toll. 
Kramer said he's grateful for his family's support through the year, and while he's happy to slowly regain some normalcy, he's remaining careful to keep them healthy. 
"It's not going to be me that brings it home when they've been locked down for that long." he said.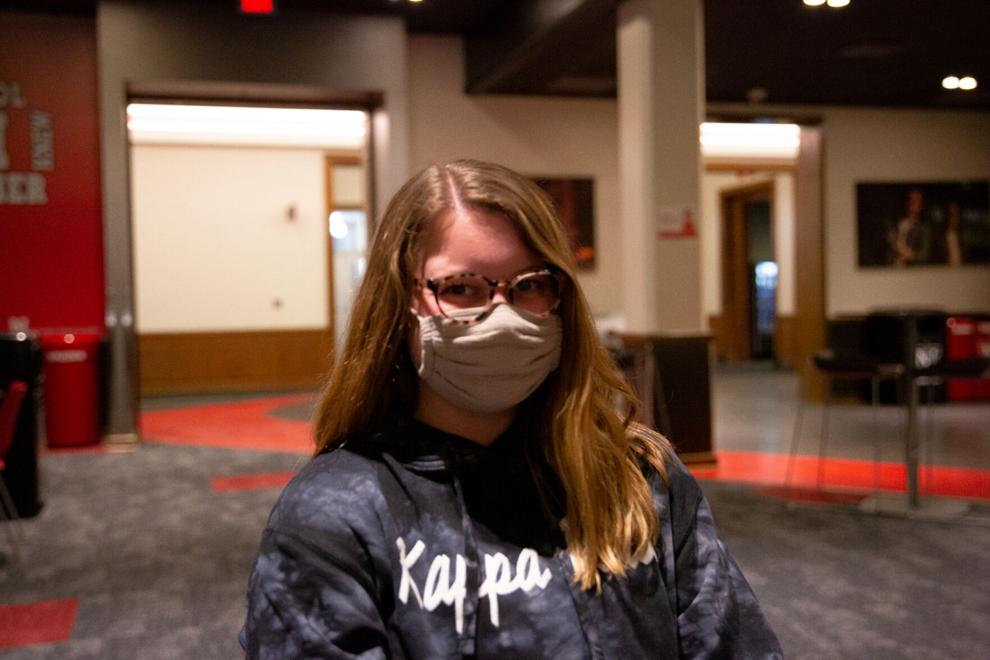 Elle Stanley, junior biochemistry major
Stanley was in a lab for one of her classes when the university made its announcement on March 12. When she stepped outside and checked her phone, she found a deluge of messages and missed calls. 
"Has the world ended in the two hours I was in lab?" she asked herself on that day.
Although she said she enjoys being with her family, Stanley was sad to leave the university and return to her home in Columbia, Missouri. 
"I love my parents." she said, "But my life is here." 
On top of that, quarantine was longer and more difficult than she initially imagined, Stanley said. Because her asthma puts her at a higher risk of COVID-19 complications, she was forced to quarantine very strictly, only leaving her house to go on walks. Eventually, she landed a job lifeguarding at a local pool, but she still desperately wanted to return to campus. 
But when she returned, she found a very different campus than the one she left behind. As a member of Kappa Delta sorority, she had to quarantine within the chapter's house, and thus could not see many of her friends who live in the area. 
"It was very discombobulating to be around people but not really see them," she said. 
Greek life without social events and in-person philanthropies was very different, Stanley said, and she curtailed her social life to a minimum. 
"I was 21," she said, "but I didn't go out to the bars because I was afraid."
While congregate living areas were a high risk environment in the fall, her sorority was very cautious.
"COVID went through Nebraska— not just Greek life— like wildfire," she said. 
Even with the precautions she took, Stanley said she had to quarantine multiple times last semester from various exposures. Finally, she contracted the coronavirus over winter break from her family shortly before returning to Lincoln. 
Stanley said she has fully recovered since, and her case is the only one from Kappa Delta this semester. 
For her the pandemic has been all about making the best of a bad situation. While she's had many plans cancelled, she said she's had positive experiences she wouldn't have due to the pandemic. 
Even so, she said she's ready for the whole thing to be over. 
"I'm looking forward to being able to walk on campus and smile and have people know you're smiling," Stanley said.