There's a story behind everything, and the sculptures of the University of Nebraska-Lincoln's botanical gardens have their fair share of history. Here is a bit of background for a few of the sculptures strewn about the 624 acres of UNL campus.
"Old Glory" by Mark Di Suvero was installed in 1986. Di Suvero creates works that require viewer interaction, describing his work as "painting in three dimensions." "Old Glory" invites the viewer to lie beneath it and look up at the sky. On a mostly clear day, with just a little bit of cloud and the red bars running the length of the sky, it reminds the viewer of the American flag.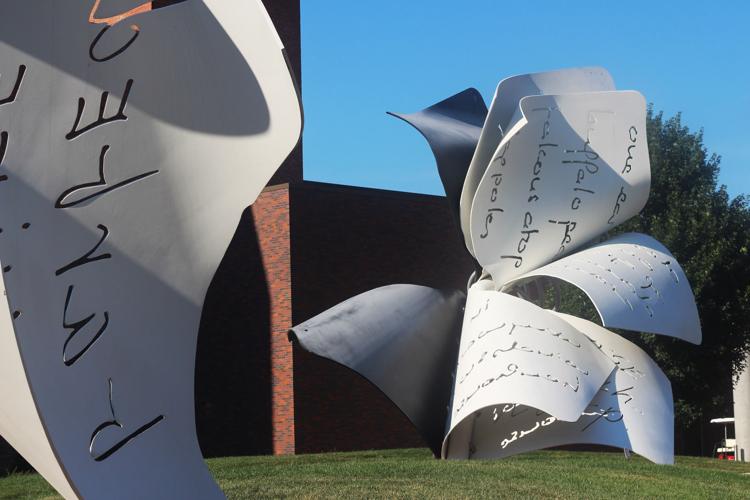 "Torn Notebook" by Claes Oldenburg and Coosje van Bruggen was fabricated in 1996. The loose pages strewn about are made to look like they were blown by the wind, which there's a lot of in Nebraska. The words within the pages are notations of observations the artists made while driving to the university site.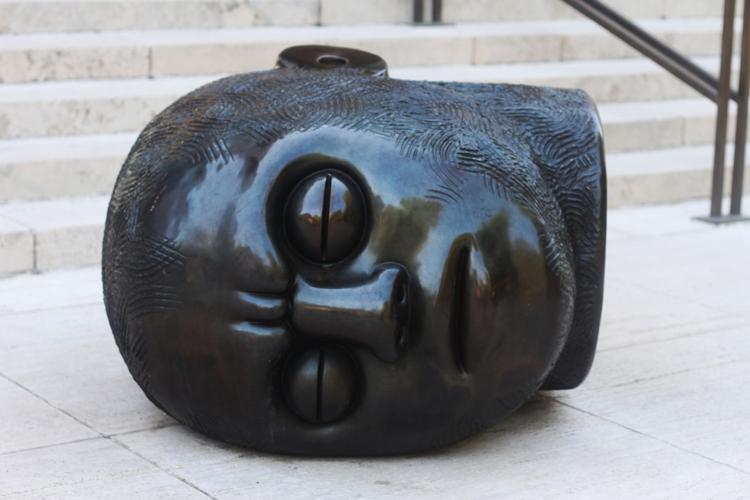 "Fallen Dreamer" by Tom Otterness is a bronze head installed in 1995. Otterness worked as a guard at the American Museum of Natural History in New York, where he was inspired by giant Olmec heads of ancient Central American cultures. The head is thought to represent fallen heroes or icons.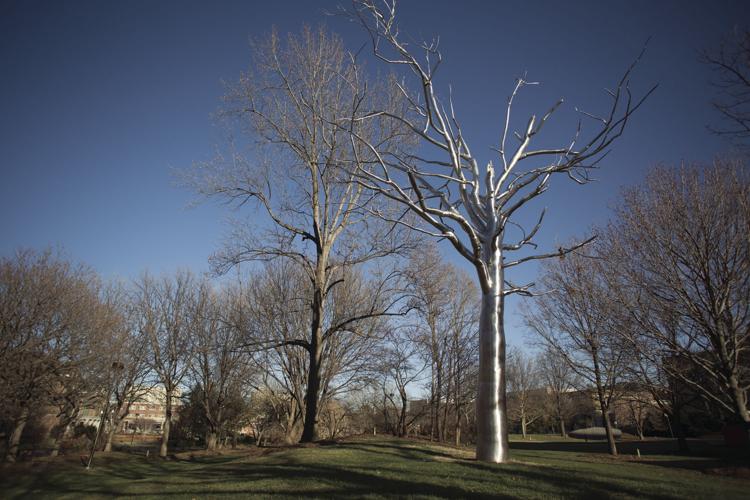 "Breach" by Roxy Paine is a stainless steel sculpture camouflaged to look like a tree. Installed in 2004, "Breach" is part of a collection of contemporary art by Paine. His work "Maelstrom," is of similar construction, which was first installed in Central Park but has now been moved to a private collection.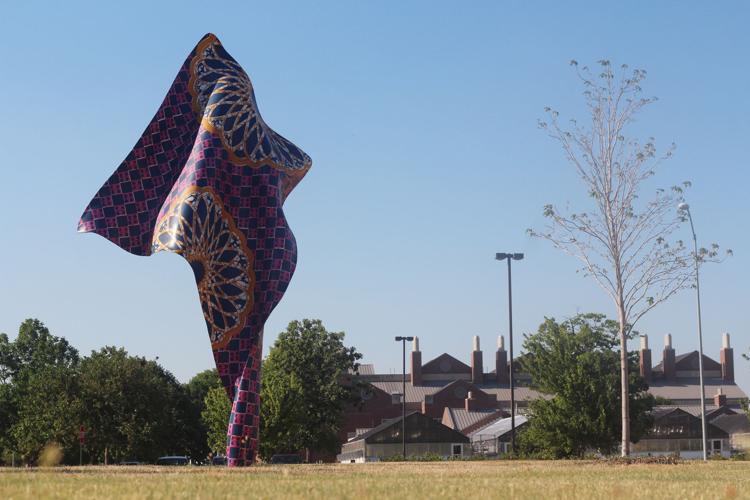 "Wind Sculpture III" by Yinka Shonbibare was installed 2013 and is one of the university's most recent additions. The 20-foot-tall fiberglass sculpture was shaped to look like billowing fabric. The work represents the sails of Dutch ships that transported wax fabrics. Despite being a colonial invention produced in Southeast Asia, the colorful patterns have become a sign of cultural pride and identity for Africans.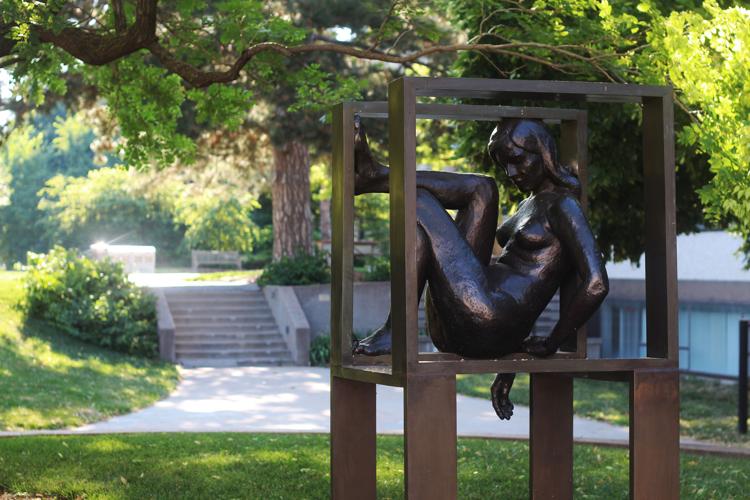 "Sandy: in Defined Space" by Richard McDermott was brought to the campus temporarily in 1970 but never left. The sculpture came on loan from New York when the Vietnam War was in full force and student protests at Kent State had led to four students' death. Sandy's position inside the box seemed to perfectly describe the feelings of the students. Captivated by "Sandy," the students raised $12,000 to buy her.
A previous version of this story used incorrect pronouns when referring to Roxy Paine, the artist who created "Breach." The error has been corrected.