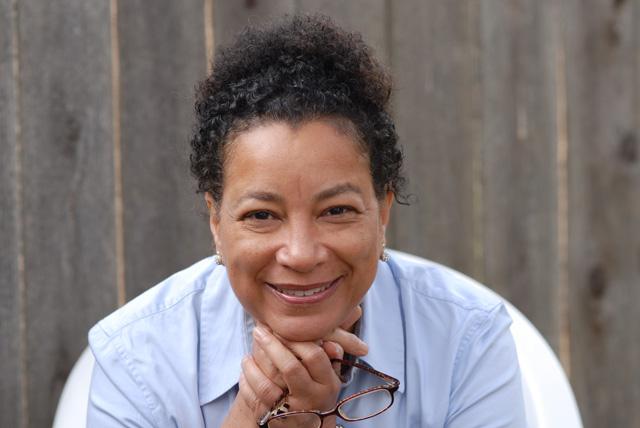 When attending a family reunion, it is likely one will hear some interesting stories from family members, but how many details have been left out for the sake of storytelling?
Kwakiutl Dreher, associate professor of English and ethnic studies, wrote and will act out "In a Smoke-filled Room ... Color Matters." The show is a one-woman performance directed by Stan Brown, an associate professor at the Johnny Carson School of Theatre and Film, and it will be presented at the Sheldon Museum of Art Tuesday night.
"In a Smoke-filled Room ... Color Matters" takes place in the 1970s in the South. It is told through the narrative voice of a grandmother who is retelling her life story, starting in the 1900s on the tobacco plantation where she grew up and covering her life until present day. Dreher uses the play to teach the importance of listening to one's elders.
"We have a responsibility to listen to our elders," Dreher said.
Alex Haley, author of the novel "Roots," was a guest speaker at University of South Carolina while Dreher was attending college there. He inspired Dreher to find the full story in every story.
During her childhood in a suburb of Columbia, S.C., she was told to listen to her elders by her mother and father. After hearing Haley's stance on storytelling, it gave Dreher inspiration to shape "In a Smoke-filled Room … Color Matters" the way she did.
In addition to writing, Dreher has had previous experience as an actor. From the age of four, she was constantly on stage. When she was in graduate school, though, Dreher had no time to participate in acting.
"I still had my interests in acting, but I had no time to audition," Dreher said, "so I took an independent study course by Carlos Morton at the University of California-Riverside. He encouraged me to write a one-woman show."
With the help of Morton, Dreher wrote "In a Smoke-filled Room ... Color Matters." The two met every other week to go over what Dreher had written.
"I set it in the South — a place I know — and a lot of it came up from memory," Dreher said. "The character is a composite of all girls in the community. It borrows some of my mother's stories and mixes it with other stories."
The main challenge Dreher faced when writing the piece was the issue of establishing a time period.
"People who watched the play would say it's hard to establish the time period when it takes place," Dreher said. "That's where I did most of my research when writing. I would call people from South Carolina because those South Carolinians know their history. If they don't, they'll direct you to someone else that does."
Establishing time in the piece is not the only dilemma for Dreher. She must also simply speak the narrative without acting it out.
"Acting means you're trying to concoct something," Dreher said. "Telling is where you're telling a story – just like you and me having a conversation where you want to know what is going to happen next."
The Sheldon is hosting the performance to go along with the theme of several exhibits that will take place at the Sheldon this year.
"The subject of Ms. Dreher's performance complements well the museum's attention to African American artists, which this year alone has included a series of exhibitions and artists, scholars and collector forums," said Jorge Daniel Veneciano, director of the Sheldon Museum of Art. "We seek out theater and literature and the other arts to participate in our space. Kwakiutl Dreher embodies all of these and more."
Brandon Perchal is a freshman ADPR manager. Reach him at brandonperchal@dailynebraskan.com.