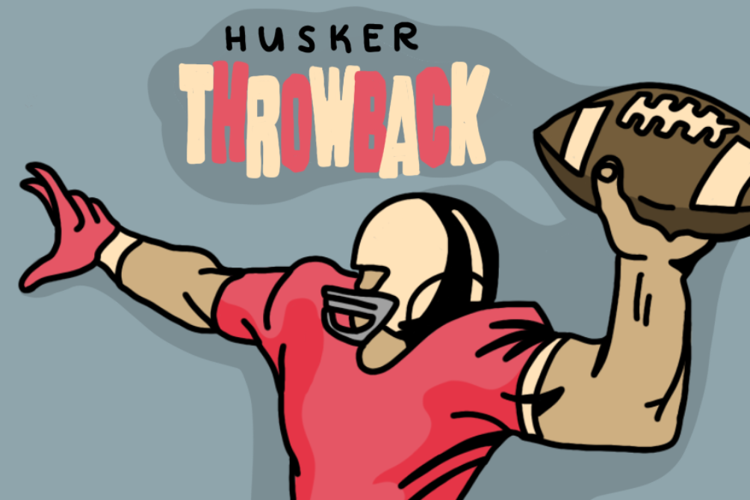 The Bill Callahan era at Nebraska was mostly a disaster, as the Huskers went 5-6 during his first season as head coach in 2004. The losing season marked the first time Nebraska finished under .500 since 1961, the year prior to Bob Devaney's term in Lincoln.
In 2005, the Huskers went 8-4, scoring 15 fourth quarter points to beat Michigan 32-28 in the Alamo Bowl to wrap up the season.
Behind the momentum generated from the finish to the 2005 season, the Huskers began 2006 ranked No. 20 in the AP poll. They finished 9-3 in the regular season and won the Big 12 North, one of the few bright spots of Callahan's tenure. 
NU opened the season with a bang, toppling Louisiana Tech 49-10 in the opener. Senior quarterback Zac Taylor completed 22-of-33 passes for 287 yards with three scores and an interception in the win. 
The following week, the Blackshirts held Nicholls State to zero passing yards on three attempts in a 56-7 win. Taylor again shined, completing 19 of 23 passes for 202 yards with four touchdowns. Sophomore running back Marlon Lucky ran for 103 yards and one score on 18 carries. 
On Sept. 16, the offense struggled in a 28-10 loss at No. 4 USC. NU managed just 211 yards of offense and turned the ball over once. 
The Husker offense got back on track a week later against Troy, rolling to 597 total yards in a 56-0 shellacking. Lucky ran for 156 yards on 10 carries with three touchdown runs of 30 yards or longer. Taylor completed 14 of 17 passes for 268 yards with a touchdown and an interception. 
Nebraska took a 17-0 lead into the second quarter of the Big 12 opener against Kansas on Sept. 30, but it needed overtime to pull out a 39-32 win. Taylor turned in an electric performance in the win, throwing for 395 yards with four touchdowns — three of which were longer than 70 yards. 
On Oct. 7, the Huskers improved to 5-1 with a 28-14 win at Iowa State. Taylor completed 17 of 21 passes for 131 yards and a touchdown, while two Huskers eclipsed 100 rushing yards. 
The Blackshirts stifled Kansas State the following week, forcing two turnovers and holding the Wildcats to three points in a 21-3 win. Taylor threw for 149 yards and a score, while Lucky sealed the win with a 40-yard touchdown run in the fourth quarter.
Now ranked No. 17, the Huskers took No. 5 Texas to the wire on Oct. 21 in Lincoln. Taylor threw for 277 yards with two scores and an interception, and Lucky found sophomore receiver Nate Swift for a 25-yard touchdown pass with just under five minutes remaining to put NU up 20-19. 
Later in the quarter, however, a third-down completion led to a Nebraska fumble in its own territory. The Longhorns then drove to the Huskers' 5-yard line to kick a game-winning field goal, handing the Huskers a 22-20 defeat.
On Oct. 28, the Huskers lost 41-29 at Oklahoma State. Taylor threw for 241 yards and two touchdowns in a game NU led 23-20 at halftime, but three fourth quarter Oklahoma State touchdowns proved too much to overcome.
Taylor again led the Huskers on Nov. 4, throwing for 208 yards and two touchdowns in a 34-20 win against Missouri. 
The Huskers led No. 24 Texas A&M 21-10 at halftime the following week, looking to clinch the Big 12 North. In the second half, the Aggies roared back and took a 27-21 lead in the fourth quarter.
A blocked Texas A&M field goal with just under two minutes left, however, gave NU one last chance. Taylor — who finished with 267 yards, two touchdowns and an interception — led the Huskers down the field, eventually finding junior wideout Maurice Purify for a 9-yard touchdown with 21 seconds remaining. 
NU held on to win 28-27 and clinched the Big 12 North with the upset victory. 
Taylor threw for 249 yards and two touchdowns in the regular-season finale, a 37-14 blowout against Colorado. Junior running back Brandon Jackson added 142 yards and a touchdown on 32 carries and added another score in the receiving game. 
Against No. 9 Oklahoma in the Big 12 Championship, Taylor had an off day at the worst possible time, throwing for 282 yards with a touchdown and three interceptions in a 21-7 loss. The Sooners averaged the 15th most takeaways per game in Division I that year, and forced five against the Huskers.
After the loss in the Big 12 Championship, NU faced No. 10 Auburn in the Cotton Bowl. Both defenses played well, with the only points in the second half coming on an Auburn field goal in the third quarter. 
The Blackshirts held the Tigers to 178 total yards and forced two turnovers, but it wasn't enough as Auburn won 17-14. In his final collegiate game, Taylor threw for 126 yards with a touchdown and an interception. 
During his senior year, Taylor completed nearly 60% of his passes for 3,197 yards with 26 touchdowns and eight interceptions. Jackson ran for 989 yards and eight touchdowns, while Lucky added 728 yards and six scores. 
The Huskers entered the 2007 season ranked No. 20 in the AP poll, but they couldn't live up to expectations. After a 4-1 start, the wheels fell off as NU lost six of its final seven games, including an embarrassing 76-39 annihilation at Kansas. A 65-51 loss at Colorado secured a 5-7 season, the second losing season in four years under Callahan.  
The disastrous 2007 season brought about the ouster of both Callahan and athletic director Steve Pederson, but the 2006 season marked a rare bright spot in what was otherwise an abysmal four-year run.