Former Nebraska baseball player Curtis Ledbetter will take on the role of volunteer coach for the men's baseball team in the upcoming season.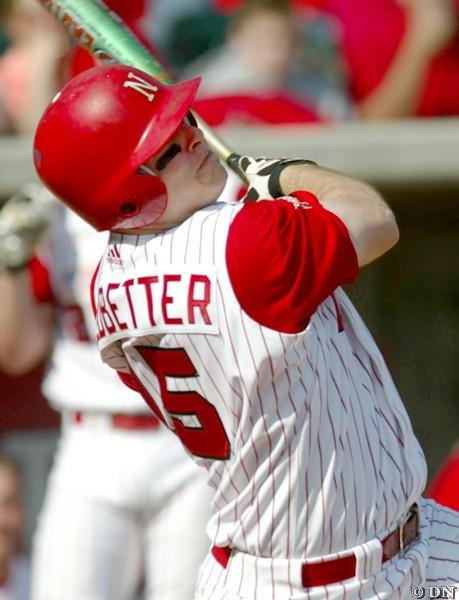 Head coach Darin Erstad announced Ledbetter's new position Wednesday, according to a news release. Ledbetter previously served as the team's director of operations for the past decade.
"We could not be more excited to add Coach Ledbetter to our staff," Erstad said in the news release. "...Coach Ledbetter wants to pursue his dream of coaching college baseball, and I am glad he chose our program to chase his dream."
Ledbetter was a three-year starter for the Huskers from 2003 to 2005. During that time, Ledbetter picked up Big 12 honors at two positions: designated hitter and first base. Ledbetter also holds the school record in single-season putouts, which he earned while playing on the Huskers' 2005 College World Series team.
The three-year starter also picked up Big 12 Tournament MVP honors during his senior season, as well as NCAA Tournament All-Regional honors in 2003 and 2005.
Ledbetter was later drafted to the Seattle Mariners in the 18th round and played professionally for three years.
Ledbetter said coaching is something he has wanted to do since returning to Lincoln, and he is excited to take on the role.
"It's something that I'm very passionate about, and a chapter in my life which I'm extremely excited for," Ledbetter said in the news release. "This place has provided opportunities for me in the past 17 years that I'll never be able to repay it for, but I'm fired up to continue giving it a try, now in helping these student-athletes grow as people and ballplayers on the diamond."