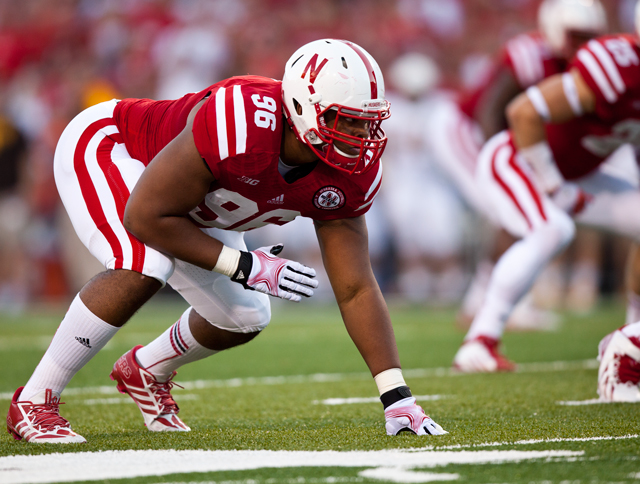 Huskers finish up spring practice
The Nebraska football team ended a stretch of 14 spring practices Wednesday.
Coach Bo Pelini said he was pleased with the spring as a whole but the last couple of practices in particular.
"The competition was good," Pelini said. "We went into this thing wanting to lay a foundation; I think we've done that. We've identified a lot of guys, and we've identified a lot of places we need to grow.
"There are individual guys that need to keep coming and our knowledge needs to keep coming. I think we're about where we should be. We've learned a lot about our football team this spring. We'll go into the spring game and finish this thing off."
All that's left for the Huskers is the annual Red-White Spring Game on Saturday at Memorial Stadium. Pelini said the sky is the limit for this team, but it's a long summer, and a lot can happen.
"If we don't think about football until August and only worry about the conditioning aspect, it won't happen for this football team," Pelini said. "That's the challenge I laid out for them from now until September. That's a long time, but that's what's in front of them.
"Everything is out there for this football team to achieve. It won't happen by chance, though. We have to have a group of guys that are all in to get done what we want to get done. "
NU increases recruiting effort
With the close of spring practice comes an increase in recruiting for Nebraska football coaches.
Nebraska has recently ramped up its recruiting staff with the addition of a couple of new recruiting managers.
"We feel really good about the guys that are here," Pelini said. "They are football guys that have been on the road recruiting before. They understand the challenges.
"Recruiting is speeding up. That's reality. The more we can get ahead of things, the more stones we can turn over and find guys, and make sure we can get exposed to guys a lot faster, we're going to do it. Having an expanded recruiting group is going to help us not only focus on our current class but also get ahead."
Handful of players not expected to see time
Don't expect to see a lot of senior running back Ameer Abdullah and junior defensive end Randy Gregory on Saturday. Pelini said he wanted to avoid injury to the duo of All-Big Ten performers.
Also, junior defensive lineman Aaron Curry was announced as unavailable Wednesday, as he is recovering from a neck sprain he suffered during Saturday's practice.
Pelini also said redshirt freshman linebacker Marcus Newby was day-to-day after spraining his back in practice Wednesday. The coach did say he thought Newby would play Saturday.
Compiled by Andrew Ward
sports@dailynebraskan.com