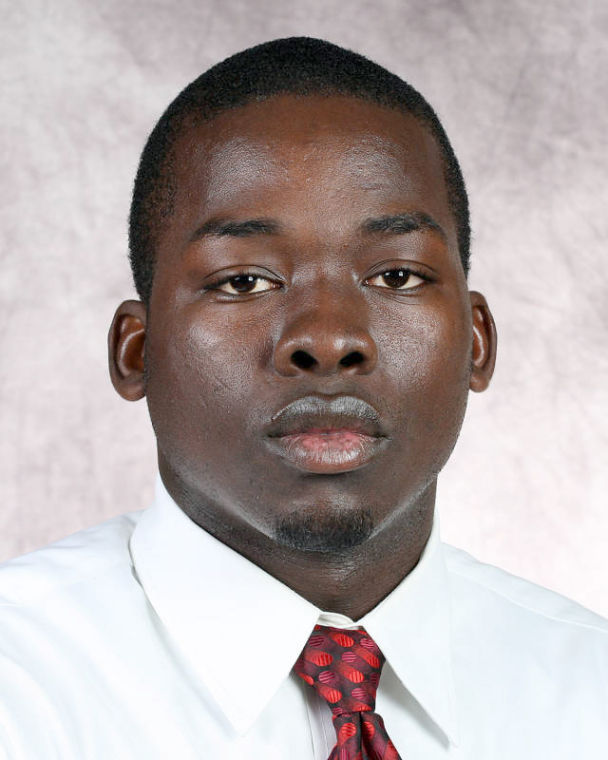 The beginning of the 2013 season has been surreal for junior shot putter and discus thrower Chad Wright.
"I never expected I would be fourth in the nation, especially since for the past two years I have only been ranked in the top 20," Wright said. "I am very happy about it."
He is currently ranked first in the Big Ten and fourth in the nation in shot put. Wright came to Nebraska from his home in Kingston, Jamaica.
"The overall academic and athletic atmosphere, the history and the support system are the main reasons I (chose) Nebraska," Wright said.
Nebraska track and field coach Gary Pepin said Wright was "one of the top juniors in the world in discus."
This was what made the recruiters at Nebraska first start to look at Wright.
Wright secured his ranking in the nation with a throw of 61-4 1/4 at the adidas Classic this last weekend. He also earned a victory at the meet with this mark.
Wright is also nominated, along with five other athletes, to receive the Bowerman Award. The award was created in 2009 and recognizes the most outstanding male and female college track and field athletes in the country. The Bowerman Award is named after the University of Oregon coach and Nike Inc. co-founder, Bill Bowerman.
Wright's freshman year gave him a strong starting point for the rest of his collegiate career. He earned All-American status at his first NCAA Outdoor Championship where he finished sixth with a mark of 184-7 in the discus. Wright also competed in the Big 12 Outdoor Championships and placed sixth in the discus with a mark of 185-9 and seventh in the shot put with a mark of 52-7.
During Wright's sophomore year, he was named the Big Ten Male Field Athlete of the Week twice. In 2012, Wright competed in the NCAA Outdoor Championship. He won the national title in discus with a mark of 206-0. That performance earned him a second All-American honor. Later on that season, he went to the Big Ten Outdoor Championships and received fifth place in shot put with a throw of 61-1 1/2. He also competed in discus and placed second recording a mark of 195-1. Wright also threw the second-best throw in Husker discus history with a mark of 206-3.
Wright prefers competing in outdoor track mostly because discus is his favorite event.
It is also the event that attracted the attention of Nebraska recruiters.
"It's what I grew up on," Wright said. "In high school we didn't have indoor (track), we only had outdoor (track). I didn't even think about competing in indoor until I got here."
While most of Wright's accomplishments have been on the outdoor field, this hasn't stopped him from improving his indoor routine.
"We have really been working on my technique," he said. "It has been going well, but I still have small details that I need to work on."
This year for the indoor track season, Wright aims to make it to the Big Ten Indoor Championships and go to NCAA Indoor Championship.
"We hope that he continues to improve in the shot put and that he carries that improvement through to the national meet," Pepin said.
sports@dailynebraskan.com