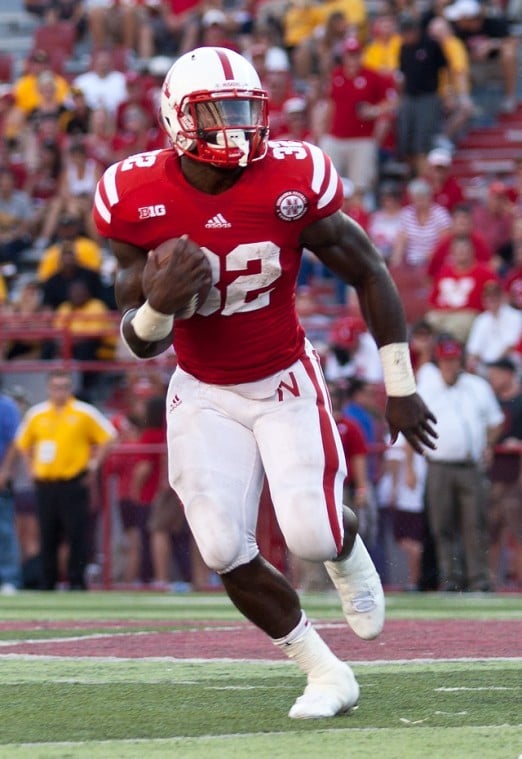 Imani Cross was the only player left inside the Hawks Championship Center.
A couple media members talked by the door, but Cross was already in his routine.
An assistant coach threw him passes as Cross went through the routes. He runs them all multiple times; swing routes, angle routes, go routes. By the time he's caught at least 100 passes, he allows himself to think about hitting the showers.
He then grabs his helmet, smiles his thanks to the coach and walks off the field. He'll be doing the same thing after the next day's practice.
"I don't want to be just a guy that likes to run behind the center every play," Cross said. "I want to be responsible as a running back. Catching the ball, blocking, running up the middle, running outside. I have weaknesses and I'm trying to turn those weaknesses into my strengths."
The extra work seems to be paying off for the freshman I-back. He has played in every game in 2012, including a 100-yard rushing performance against Idaho State. He received Big Ten Freshman of the Week honors for that game.
With senior I-back Rex Burkhead likely to sit out Saturday's game against Michigan with a left knee injury, Cross could see an enhanced role along with fellow I-back Braylon Heard.
"(Braylon) and Imani are both going to factor in," Nebraska coach Bo Pelini said. "They have up to this point. We have used them numerous times. You'd love to have Rex in there, but we have capable guys that we have a lot of confidence in if he doesn't make it."
Even though he may play more Saturday night, Cross said the Husker backfield isn't going to do anything different with Burkhead unable to play.
"We are just going to try and approach it like every other week," Cross said. "We aren't going to practice this week harder because Rex is down. We are just going to continue to stay focused and whatever coach decides we are just going to roll with it."
The place the Nebraska coaching staff will most likely play Cross would be in short yardage situation.
Cross is 6-foot-1-inch tall and at 225 pounds, outweighs every other Husker back by at least 15 pounds. Cross' size is ideal for a power back.
But Cross doesn't want to be just a power back for Nebraska, he said, which is why he catches passes after practice. He models his game from all-around backs like his NFL idol Adrian Peterson and Hall of Famer Walter Payton.
But Cross knows where his team will need him Saturday night. That will be on those third down, short yardage situations, he said.
"I view myself as a back that tries to do whatever it takes," Cross said. "If that takes power then I'd love to display that. If it takes other things too I can do that."
Nebraska struggled last week against Northwestern, converting three of its 14 third down attempts. Two of those three third down conversions came in the fourth quarter.
While Nebraska improved on third down as the game progressed, the majority of the third downs the Huskers didn't convert came on third and short.
"They are the money downs; if we want to score we have to convert those," senior tight end Kyler Reed said.
If Nebraska calls on Cross in those situations he will be ready. Cross is always looking for ways to improve, according to Burkhead. A lot of the time, the freshman grabs a to-go box from the dining center and eats in the film room.
What sets Cross apart though, is his want to get better when Nebraska struggles the most.
"When I see the team struggle I just think of ways it could have been better," Cross said. "Whether that's with me or play action. There are always adjustments to make, so whenever I see the team struggle I work on it in practice and if my name is called I'm prepared."
Whether or not the team struggles Saturday night against Michigan, Cross knows where he'll be after Monday's practice. He'll be catching go routes from an assistant coach.
sports@
dailynebraskan.com