Starting college can be daunting enough, and for newcomers to the Star City, there are additional challenges — particularly, knowing where to get the best bite.
Stumbling your way around town trying to find the best places to eat is one option, but for those less inclined to adventure for every meal, The Daily Nebraskan has compiled a list of 10 must-try restaurants in Lincoln. 
Agave Mexican Grill, 1631 P St. — Mexican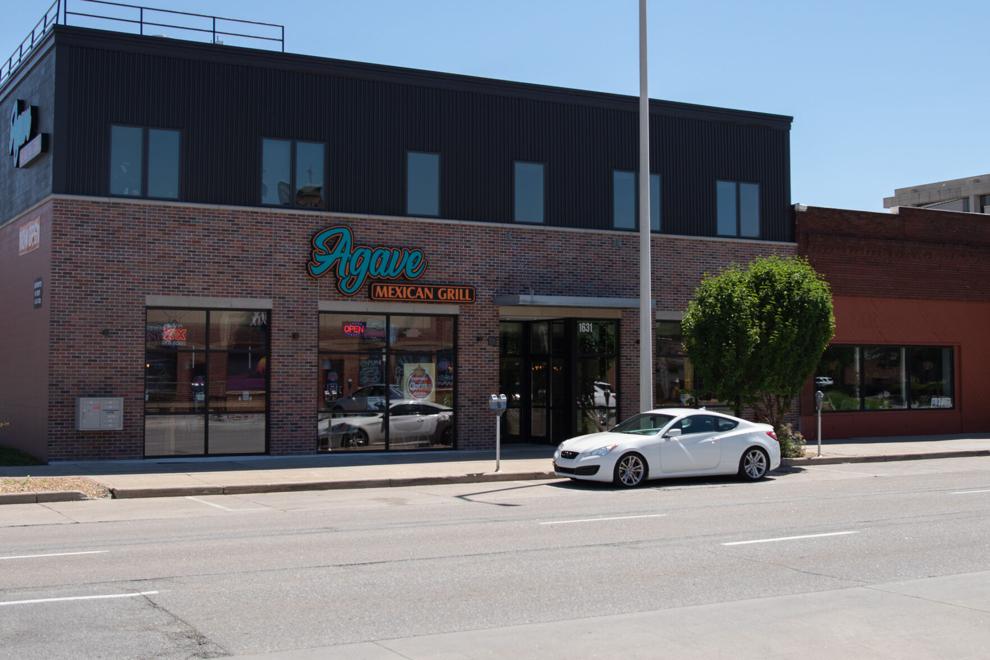 Only a few minutes away from Andersen Hall or the Nebraska Union, Agave provides a fast, customizable take on Mexican food. You can choose between burritos, salads, bowls and nachos, which are my personal favorite. You can customize each meal with different meats, sauces, toppings and more. Also, for those of age, there is a nice selection of margaritas to choose from. With lots of spacious indoor seating and serving hours of 11 a.m. to 10 p.m. every day, Agave is a great place to relax with some friends after a week of classes.
Lazlo's Brewery and Grill, 210 N. 7th St. — Classic American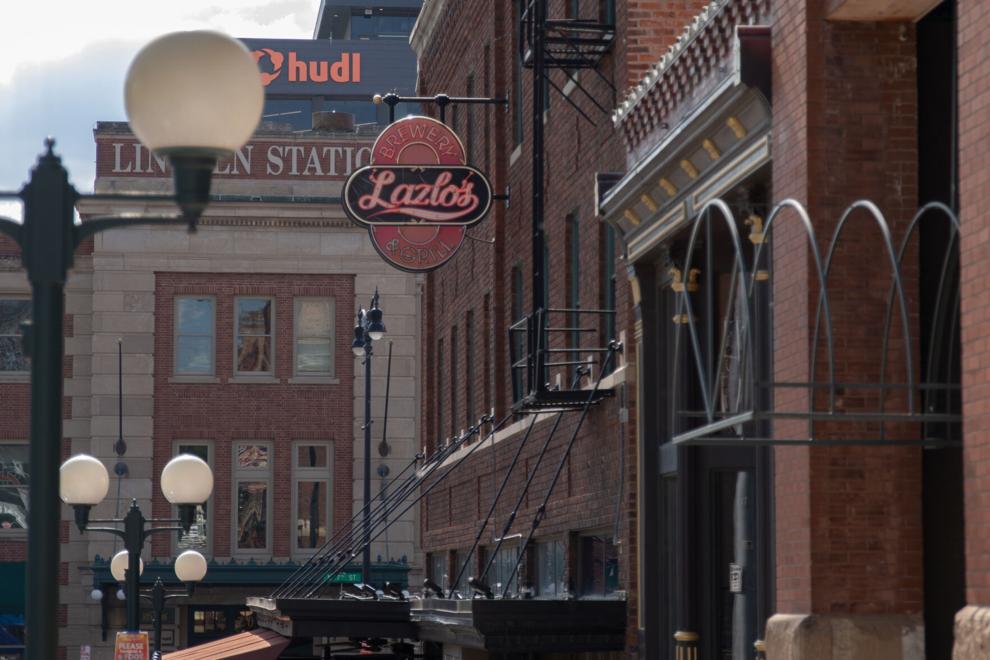 Lazlo's has two locations in Lincoln, and the closest one to campus is in the Haymarket. It is open from 11 a.m. to 10:30 p.m. Sunday through Thursday and 11 a.m. to 11:30 p.m. Friday and Saturday. Lazlo's serves most classic American meals and sides you could be craving, all made from scratch, and is renowned for its steaks, lavosh and brewery, which make it a popular weekend spot for college students. 
Ali Baba Gyros, 112 N. 14th St. — Mediterranean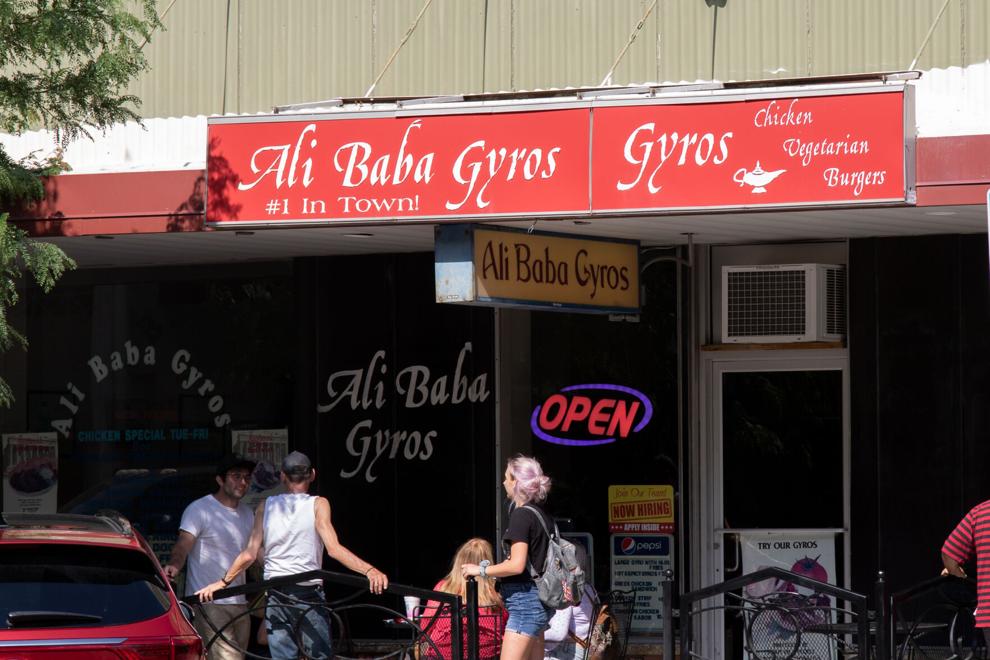 Smack dab in the middle of downtown Lincoln, Ali Baba Gyros is a must try for any gyro and tzatziki fan. The menu has a wide range of gyro sandwiches, burgers, chicken and sides. According to its page on Metro Dining Delivery, Ali Baba's is open 10:30 a.m. to 2:30 a.m. Monday through Saturday and 11 a.m. to 9:30 p.m. on Sunday, so it is perfect for those late-night adventures through downtown.
SturFast Caribbean & African Grill, 1320 O St. — Caribbean/African Cuisine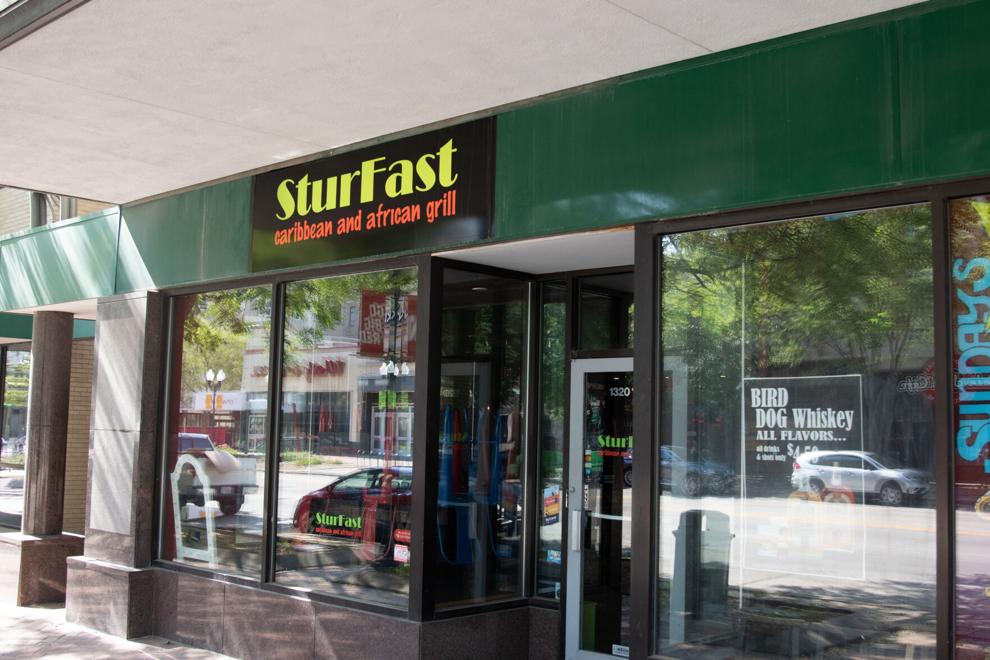 Right along O Street, SturFast is a build-your-own-bowl experience that combines fast, casual dining with traditional Mediterranean and African ingredients. For those new to Caribbean and African foods, SturFast is a great introduction to some signature dishes in a customizable format. SturFast is open 11 a.m. to 9 p.m. Monday through Saturday and closed on Sundays.
Le Quartier Bakery & Cafe, 6900 O St. — Bakery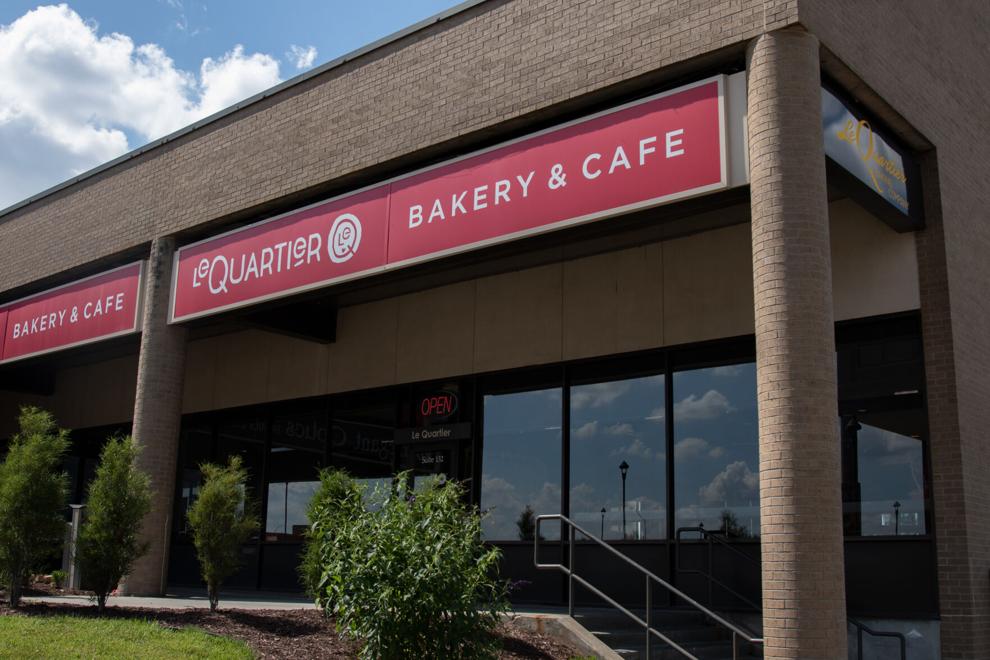 Le Quartier Bakery & Cafe is not quite within walking distance of campus, but it is well worth the drive or ride. Walking in and smelling the freshly baked bread is enough to make your mouth water, and the food does not disappoint once it reaches your taste buds. The bakery boasts a selection of fresh baked pastries, breads, lunch dishes and breakfast items. Open from 7 a.m. to 5:30 p.m. Monday through Friday, 7 a.m. to 4 p.m. Saturday and 8 a.m. to 4 p.m. Sunday, it's a perfect spot to stop by for a nice breakfast, brunch or early dinner. 
The Hub Cafe, 250 N. 21st St. Suite 3 — Breakfast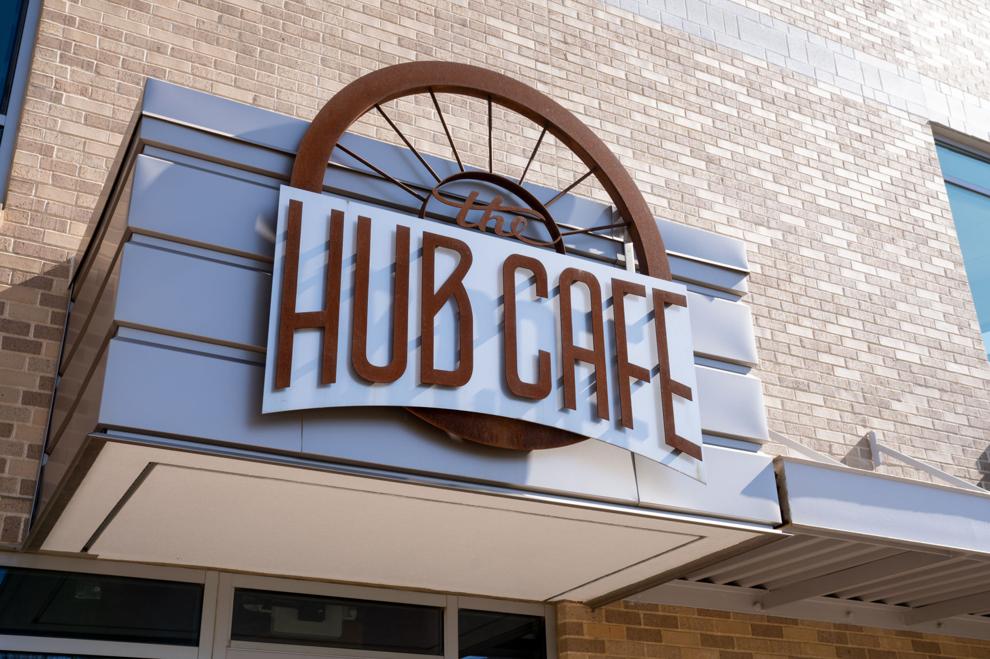 Located a few blocks east of Antelope Valley Parkway, The Hub Cafe offers some of the best breakfast options close to campus. The Hub Cafe proudly serves farm-fresh items, such as local eggs, locally made bread and more. It sits on the corner of 21st and Q streets and is open from 7:30 a.m. to 2:30 p.m. Tuesday through Sunday. 
Yia Yia's, 1423 O St. — Pizza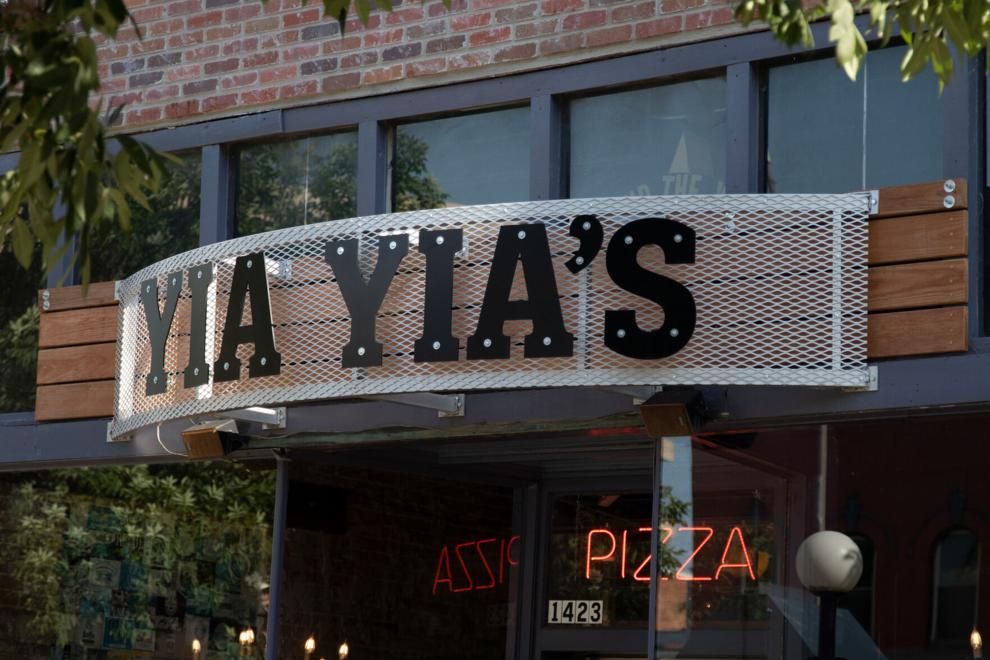 Near the corner of 14th and O streets sits Yia Yia's, a pizza place designed to fit anyone's needs. For one, Yia Yia's serves a variety of pizzas by the slice, ranging in price from $3.78-5.98. There are a plethora of pre-designed slices, with ingredients like feta cheese and sausage, or you can build your own. For groups, Yia Yia's offers medium, large and extra large pizzas priced between $13.98-29.48. By opening at 11 a.m. and closing at 9 p.m. Sunday-Thursday and 10 p.m. Friday-Saturday, Yia Yia's allows for a quick lunch bite, a big family dinner and everything in between.
Rutabagas Comfort Food, 1434 O St. — Vegan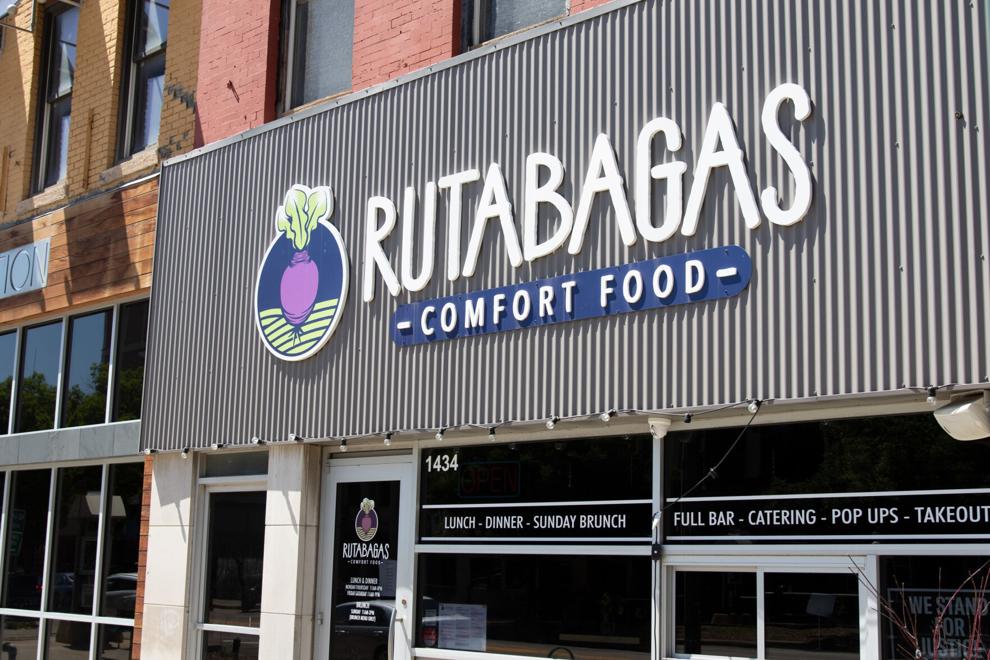 There are not many solely vegan restaurants in Lincoln, and choosing among them can be tough depending on your tastebuds, but Rutabagas takes the (eggless and dairy-free) cake. They offer a veganized twist on classic American dishes: buffalo wings made out of cauliflower, mushrooms seasoned to mimic beef, quinoa burgers and house-made vegan cheeses. Aside from meeting any vegan's needs, they also cater to those who need soy-free and nut-free foods. Rutabagas is open from 11 a.m. until 8 p.m. Tuesday through Saturday. It is located off of 14th and O streets and is sure to meet all your needs for eats.
Mr. Hui's, 3255 Cornhusker Highway — Chinese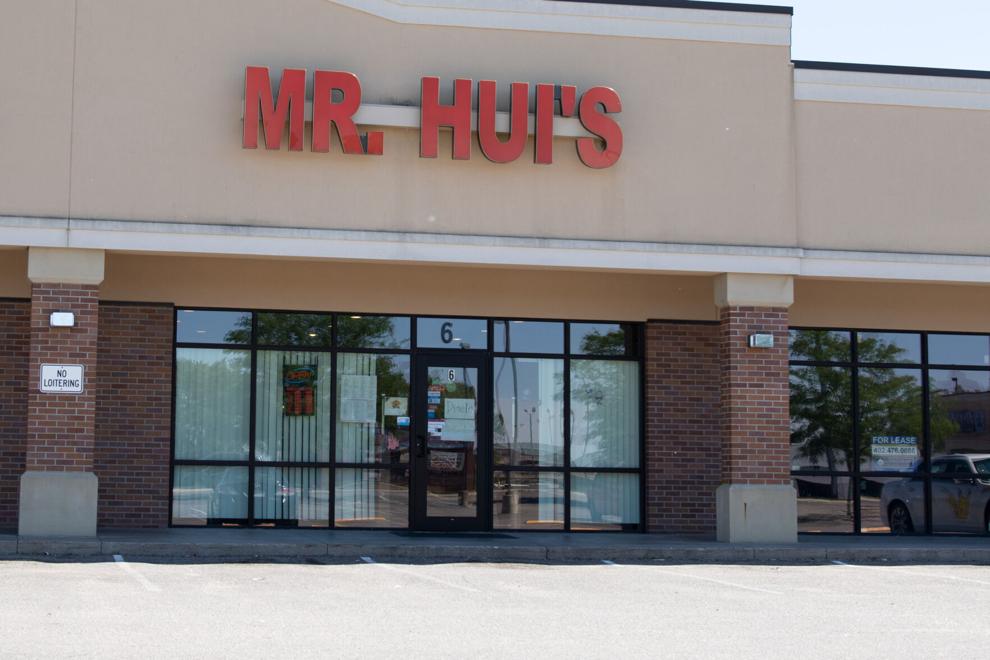 Mr. Hui's is just three minutes away from East Campus on Cornhusker Highway, and its authentic Chinese cuisine experience is worth the trek. Mr. Hui's is open every day of the week from 11 a.m. to 10 p.m. and has almost every type of Chinese dish you could imagine. It caters to various preferences with options for pork, beef, chicken, seafood, tofu and vegetables. Additionally, they serve up authentic milk teas and beverages.