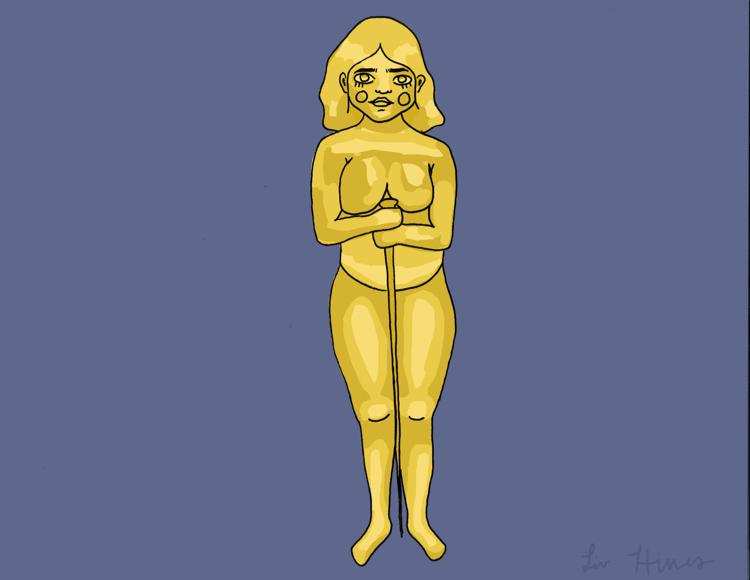 The Academy Awards has long been criticized for the lack of diversity within the award shows, whether it is the award nominees or the actors featured. This year, the 92nd Academy Awards made many statements and nods at the feminist movement, but seemed to miss a vital piece of true feminism and representation. 
You cannot call yourself a feminist if you are only supporting white women, you are missing so many other people and diverse voices. Everyone experiences privilege in a different way, whether it is their race, their economic status or connections they have with other privileged members of their community. 
It does not go without saying that the actors and actresses nominated this year for their performances are extremely deserving and talented, but it is time to also appreciate the performances from women and people of color. 
However, during this year's awards ceremony, the academy and their performers made several nods at women empowerment. 
Natalie Portman wore a dress embroidered with the names of female directors. This gesture was kind, but seems like an empty gesture when Portman herself owns a production company that has only worked with male directors. Feminism doesn't work if it is still upholding systems that continuously support men and ignore women. 
The Academy Awards this year did not nominate any women for best director and only one actress of color for Actress in a Leading Role.
Four years ago, the Academy received a lot of criticism for not nominating any actors, actresses, films or directors of color. This would have happened again this year if they did not nominate actress Cynthia Erivo for her performance in "Harriet" and her song "Stand Up" in the movie.  
After the 2015 and 2016 shows of only nominating white actors and actresses, the Academy made the decision to change the rules of Academy membership and their qualifications to vote. The Academy made this choice only after receiving backlash after their 2016 lineup of 20 white actors and actresses. 
Though the Academy is trying to improve in diversity, nominating one actress of color does not constitute diversity. Many other actors and actresses were snubbed this year, such as Lupita Nyong'o in her role from "Us", Jamie Foxx in "Just Mercy" and Eddie Murphy for "Dolemite Is My Name."  
April Reign, the creator of the popular hashtag #OscarSoWhite, said she is not surprised the nominees were mostly white and male when the Academy itself is 84% white and 68% male. If this is what the Academy looks like, then they are viewing films from their own narrow lens. Even if they view stories that represent a more diverse group, it is not appreciated or received in the same way. 
The Academy Awards this year also received criticism for awarding the South Korean film "Parasite" with so many accolades. These criticisms are coming from a place of personal bias are ignoring the strides The Academy is slowly making to recognize films from other countries. But even with Parasite winning big at the Academy this year, it still misses out on the other films and actors of color.  
In order for the Academy Awards to stay relevant, they must start to give credit to more than just white, male performers and directors. Years ago, the Academy was the most prevalent voice in society and in Hollywood, but today, viewers and artists are looking to represent more diverse groups and tell more diverse stories that appeal to a larger audience. 
Sophia Messineo is a sophomore advertising and public relations major. Reach her at opinion@dailynebraskan.com.