Dear readers,
When I think of my childhood home, I think of playing soccer in the front yard under a tree that smells like rotten meat when it blossoms.
I think of the red bricks and green trim that make up our house, and the giant rock in our side garden where my sister and I store our treasures. We call it the treasure rock.
I think of running through our patchy front yard, climbing up our crumbly porch steps and leaning against our Husker-red door after school. We stand there hitting the doorbell until my dad catches up and unlocks it.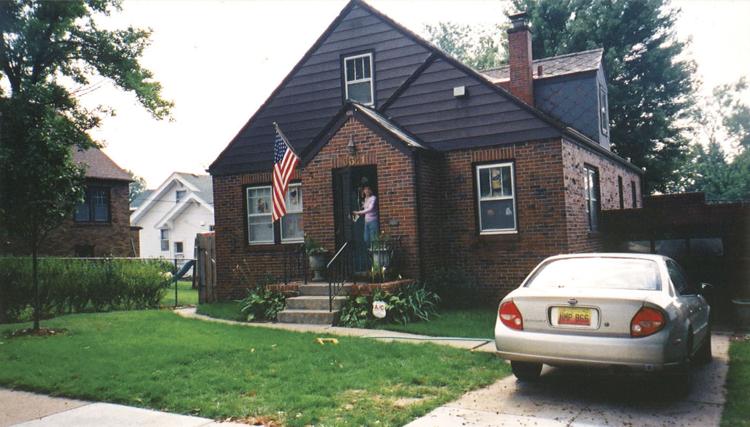 I think of the way I can tell who is coming up and down the stairs, the spiral cord telephone that always comes off the hook and the certifiably insane family dinners we have. These dinners usually include, what we like to call, my father's famous bulls*** casseroles. 
For clarification, bulls*** casseroles are something my dad likes to make when he doesn't have a lot of time to make an actual dinner. 
And while I can remember all these menial, physical aspects of my house, it's really my family that makes these memories stand out.
I vividly remember playing soccer with my sisters, my dad's semi-annoyance when I'd ring the doorbell several times in a row and the way my mom would put on her pajamas as soon as she got home from work. 
I miss my brother's childish laugh, ridiculous conversations about "Spongebob Squarepants" and happily eating my dad's casseroles. 
Now, as a 21-year-old college student, I am renting a house. Although the air conditioner doesn't always work and I find large spiders in my bed, it's a place for me to start making new memories. 
While it technically isn't my house, it's becoming my home. I have roommates who are always around for a venting session with a fairly large glass of wine in hand. As I handle my crazy schedule, they make me feel loved and accepted. 
Even though this new house is not built with red bricks and lacks a tree that smells foul when it blossoms, it has my people. With it being my senior year, I want to make as many memories as I can, and I can't imagine doing that with anyone else. 
My one piece of advice to you: find your people. 
Futures bright, 
Elsie Stormberg
This article was originally published in the October 2019 edition of The DN.