As online school wound to a close last May, a lackluster summer was brewing in the Beach household. After an uninspiring spring, something had to be done to spice up the summer. 
In the middle of a pandemic, many options were already off the table. My study abroad trip to Ecuador had been canceled in December, and my global missions training in California had been canceled in late spring. Both were experiences that would be offered again in future summers, and I was not willing to give them up just yet. 
However, as a journalism student, I also recognized that I would need to begin gaining some experience in the field and make connections with people who could help me land a job out of college in an especially worrisome journalism job market. And if I still wanted to go to Ecuador and California eventually, I could not afford to sit this summer out.
So instead of worrying about everything that I couldn't do in 2020, I decided to focus on the things I could do in 2020, and more specifically, the things I would not be able to do during normal years. For example, with so much time on my hands, I had the freedom to travel, or road trip, at least, for an entire summer. And if I was going to have an entire summer to travel, I needed to come up with an idea for my trip that would make the next 12 weeks worthwhile.
On May 27, I visited my first Runza location of the summer in Lawrence, Kansas. I doubted I would actually complete my goal, but that doubt did not stop me from trying.
Eighty days later, I had traveled to all 87 Runza locations, all 93 Nebraska county courthouses and put over 11,000 more miles on my mom's Honda CR-V. And honestly, a trip like that is not for everyone.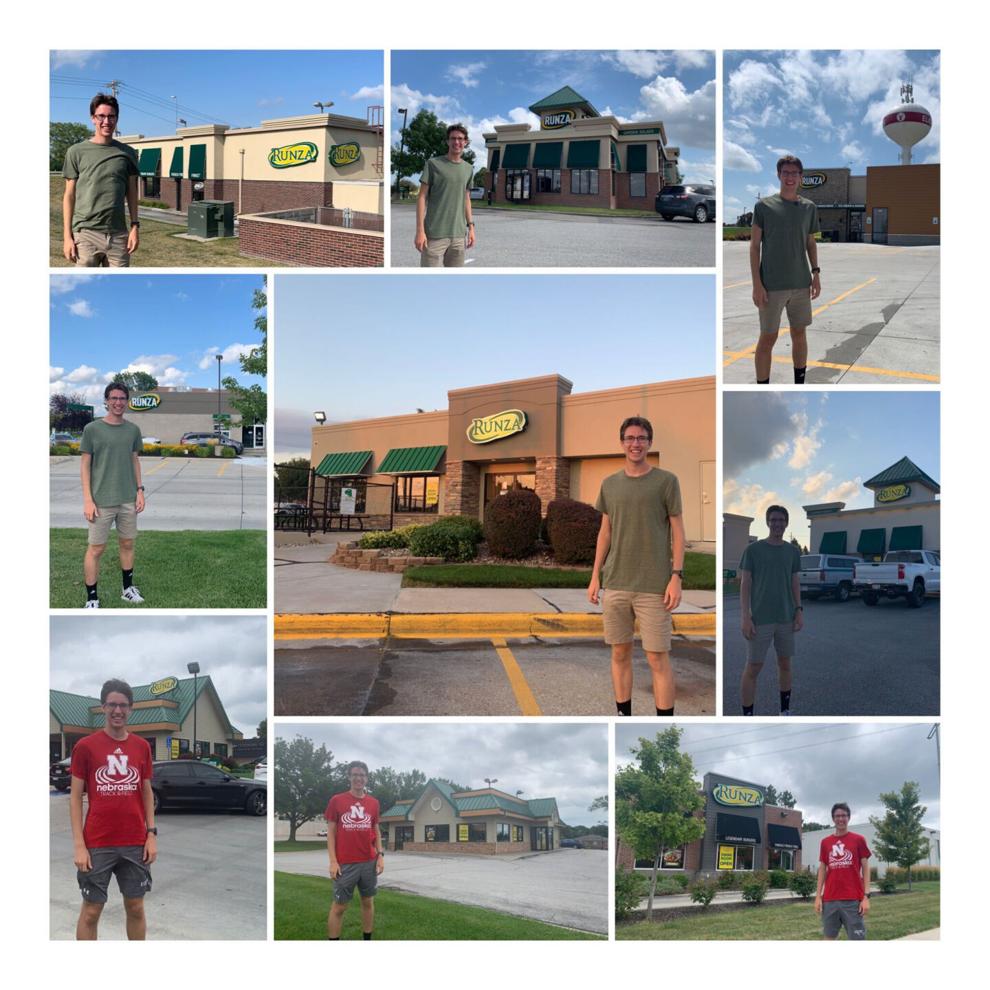 This trip was not motivated by my love of Runza though, or even fast food for that matter. Instead, I decided that visiting every Runza location would be the best way to experience the entire state of Nebraska and learn about what lies beyond the city limits of Lincoln. Of the 87 Runza locations I visited, 82 were in the Cornhusker State, spanning from Chadron in the far northwest corner of the state to Falls City, nestled in the southeast. 
Since I was already crisscrossing the state to visit each Runza location, I decided to take a picture in front of all 93 county courthouses in the state while I was at it. This was also totally an excuse to get to see the Sandhills, a region so sparsely populated that many Sandhills counties do not even eclipse 1,000 people, let alone a Runza franchise.
The other main goal of this project was to practice my skills as a multimedia journalist. With a couple of one credit hour courses on video and mobile journalism, I set out to record a video review of every Runza location and interview a local civic leader in each community. Armed with an iPhone X, a tripod and a wireless microphone, I started up my first YouTube channel.
Throughout my trip, I interviewed Black Lives Matter protest organizers, two Nebraska state senators, several town mayors and countless chamber of commerce presidents. While my normal teenager social skills did take a hit this summer, I am now pretty good at walking into city halls and making small talk with secretaries as I try to set up same-day video interviews with city officials. So that's something.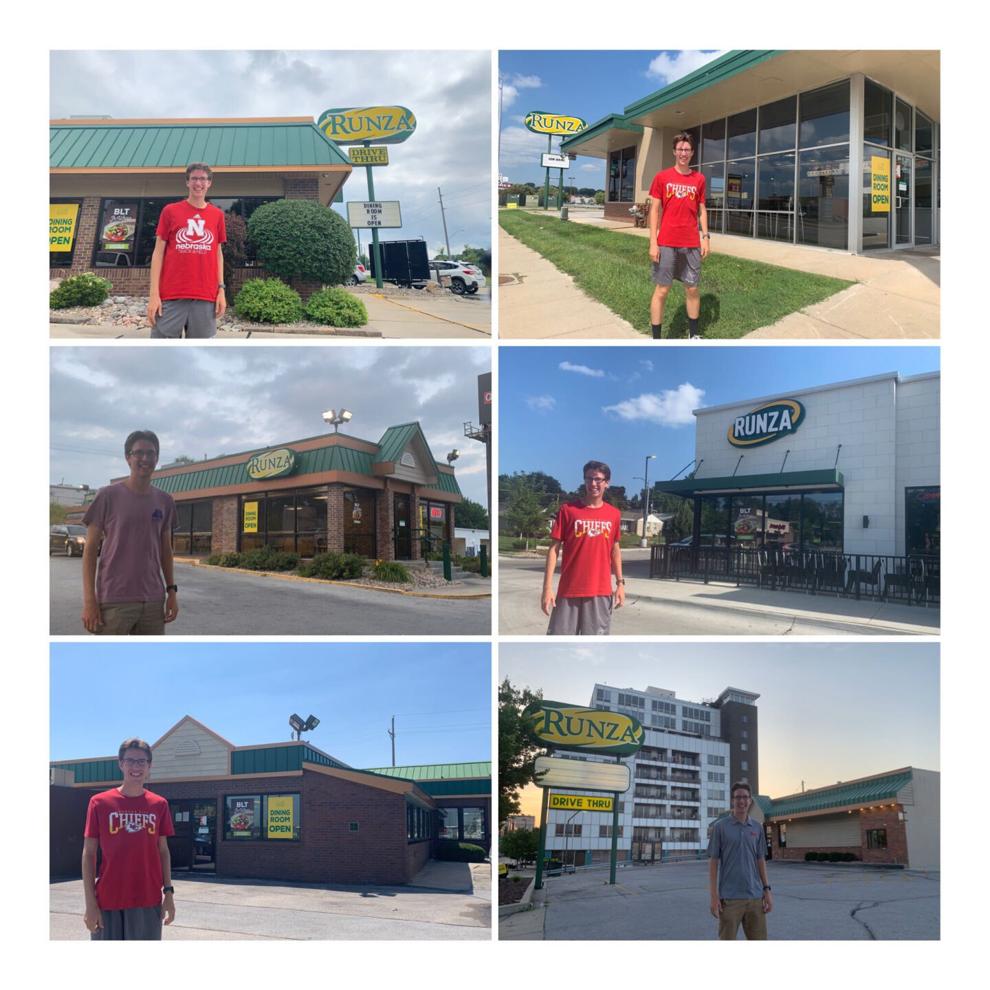 During the Runza food reviews, I never reviewed the same menu item twice, so I never really got sick of eating at Runza. I did have to get quite creative toward the end of the series as I began to run out of menu items, though. Whether it was the bottled water review in Council Bluffs, Iowa or the kids meal with mandarin oranges in Blair or the monstrosity I called the cookie burger (a Runza hamburger with Runza's chocolate chip cookies instead of buns), I successfully managed to avoid any repeats in the series.
As someone who has tried everything you could think of on the Runza menu with the exception of the seasonal items, I can say that the BLT Jr. Wrap is unequivocally the best menu item that Runza has to offer. While Runza sandwiches, frings and ranch get all the hype, Runza's bacon puts all other fast food bacon to shame with its mouth-watering flavor and texture. When you swaddle the bacon in a tortilla wrap and pair it with lettuce, fresh tomato slices, the best mayo I've ever tasted and only charge me $1.99, you better believe it will top my list.
Before this begins to sound like a Runza advertisement, I will warn you that not everything Runza serves is worth your time and money. The chocolate shake, the ice cream sandwich, and Cheeseburger Runza are menu items to avoid in my humble opinion. Overall though, it is hard to go wrong with a meal at Runza, and while I would not consider myself a "Runzatic," my opinion of the restaurant improved as the summer wore on.
Nebraska Nice is no longer the state's tourism slogan, but it definitely still exists across the state. Whether it was the 50 cent V.I.P. discount on my Runza order at the location at 13th and E in Lincoln, or the free bacon cheeseburger in Grand Island, or the offer to stay in a church basement in Columbus, or the free breakfast in Nebraska City, or the free bakery item at Sehnert's in McCook, or the free snack mix in West Point or … you get the idea. Nebraska hospitality did not disappoint. 
Nebraska scenery did not disappoint either. To be fair, I am from Kansas, which is often ranked last in the nation in scenery, so perhaps I am easily impressed. However, the vast expanse of the sandhills in McPherson County, the rugged Wildcat Hills in Banner County and the Medicine Creek valley in Frontier County all ranked among my favorite Nebraska views.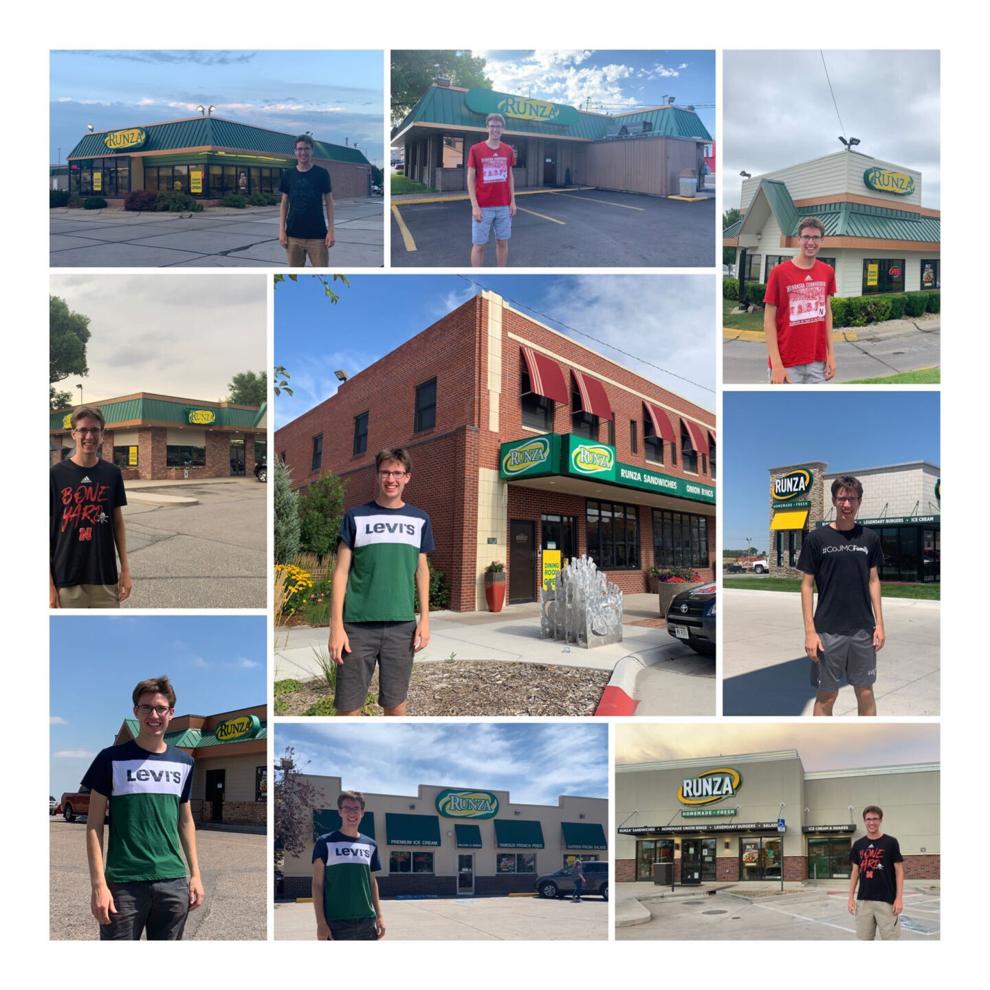 The summer of 2020 may not have been what I expected it to be, but the connections I made, the memories I created and a bunch of free Runza gear from my induction into the Runzatic Hall of Fame, I can honestly say it was worth it. 
After a summer full of hearing "thank you for choosing Runza" at literally every franchise drive-thru, I can finally return the favor. 
No Runza, thank you. Thank you for providing me with a map of locations that served as the guide for one of my favorite summers yet. And thank you for ensuring that I never have to worry about coming up with a fun fact about myself ever again.
Brian Beach is a sophomore journalism major. Reach him at brianbeach@dailynebraskan.com.