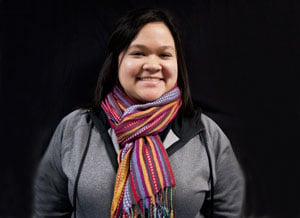 "Who wants to go to the bathroom with me?"
If you've ever been out with friends, you've probably heard some variation of this asked at some point in the outing. The principle behind it is great. When you're out and about, especially at night, it's inadvisable to be out alone. But sometimes, I think this pervasive mentality can prevent us from crawling out of our shells. In other words, company is great, but it shouldn't become a need.
This rule of groups comes into play in traveling. Never wander off by yourself in a new city. Use the buddy system. The list goes on.
I think traveling with friends is great, don't get me wrong. But I would recommend everyone to take a solo trip at least once, if not multiple times, in his or her life.
Traveling alone has many advantages. For one, you can make your own schedule and go at your own pace. One of the most annoying parts of traveling in groups is keeping everyone on the same page. On that same note, you have much more time to truly reflect on what you're seeing. It can also be a huge confidence boost to say you successfully navigated a strange city by yourself.
If you're not convinced, let me tell you my story.
As you probably know if you regularly read my columns, I studied abroad in the fall of 2012. I spent a good amount of time with the group of Anglophone friends I made during orientation — not much time on my own at all. But when I found out my idol would be doing a show in London at the end of October, I knew I had to take the plunge.
So I did one of the most intimidating things I had ever done. I flew to London by myself to see Margaret Cho perform at the Leicester Square Theatre. Within 30 minutes of landing, an old British man called me "love," which naturally left a stupid smile on my face for a good hour afterward. I checked into my hotel, dropped off my bag and set off on the hour-long Tube ride into the city. I kept my ear buds in the entire way, occasionally taking them out to hear the pre-recorded proper British lady tell us to "mind the gap" at every stop. I observed every building, every person walking on the street — and I began to fall in love.
I left Margaret Cho's show around 10 p.m. and walked down the streets in Leicester Square to the Tube, electrified. I couldn't stop smiling. Every light glittered; every person was a friendly face.
I flew back to Paris the next day around 9 a.m., but my train back to Caen wouldn't be leaving until 4 p.m. I had mapped out the Paris metro stops that would get me around on my solo-tourist journey. As I munched on my Nutella-banana crepe outside Notre Dame, my first stop of the day, I realized my map was gone.
Oops.
After a brief moment of panic, I decided this was the ultimate test. I vaguely remembered the names of the stops. I'd be OK. As it turns out, I was even better than OK. It was one of the best days of my life.
I got off at Trocadero and spent an hour or two watching the sun shine down on the Eiffel Tower, making friends with the pigeons while I wrote my essays on a bench. On a whim, I hopped the line to the Anvers stop, hoping I would find some interesting Montmartre cafés. Instead, I stumbled across the Moulin Rouge and the Sacre Coeur. I sat at the bottom of the hill where the basilica stood and nervously tried to escape the Kenyan man who had walked up to me and started tying a bracelet around my wrist. Yes, sir, I know Kenya is in Africa. No, I can't go disco dancing with you right now. It's 3 p.m.
I bought cheesy souvenirs, had a coffee and made the journey back to the train station. I was walking on air.
This wasn't the last excursion I made on my own in Europe. When my friends and I went back to London, my sprained ankle kept me behind my friends enough that I eventually wandered off on my own. In my crowning achievement, I found and walked across Abbey Road all by myself and then skipped through the autumn leaves while listening to "Rubber Soul" all the way back to the Tube station. Crossed that off my bucket list. On a much smaller scale, I also made multiple solo trips to the Sunday market in Caen, observing the locals as I purchased my paella and pastries.
These might not sound like very interesting stories, but on the contrary, they were some of the most important experiences I've had. Today, they serve as a reminder of how I've grown as a person, a reminder to appreciate the simple things of the everyday — to stop and look up every once and a while.
Granted, I ran into some obstacles. Both times I went to London, I spent at least an hour hopelessly lost, once in King's Cross during rush hour. I don't recommend it.
But that's the thing about traveling alone. It can be scary. You'll probably get lost at least once. You'll probably make a few mistakes. But you miss so much when you're in a group — and I don't mean just the sights. There is something to be said about the people you notice when you're walking down the street, sitting on the subway or even lounging at a coffee shop by yourself. You observe their eyes, their clothing, their smiles. You might create a story for them in your head. Or who knows — you might strike up a conversation with them. And they might just be a part of your life forever.
Perhaps most importantly, they remind you it's OK to be alone every now and then. Sometimes, your own quiet thoughts are all you really need.
So, friends: Pack up your backpack, draw up a map, charge up your camera and set out. Know what to do in case of an emergency. Make sure someone knows where you are. But go anywhere. You'll thank me later.
Ruth Boettner is a senior French and global studies major. Reach her at opinion@dailynebraskan.com.