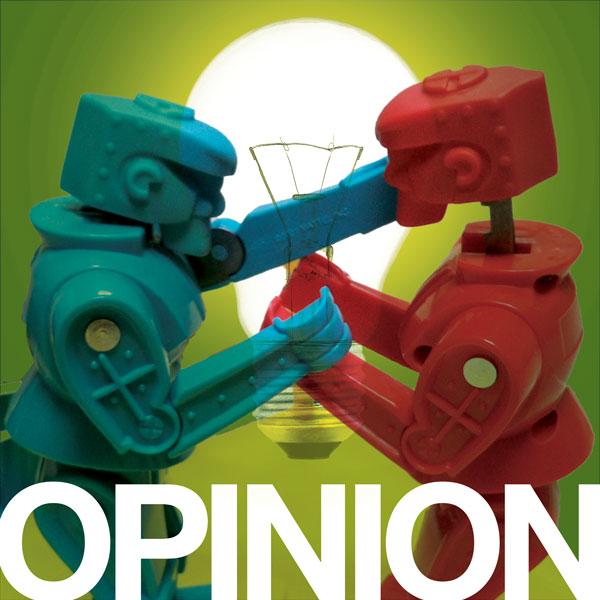 October is usually a month that kicks off the start of fall and football season, but for me it's a reminder of what I've lost. Almost every year my aunt and my cousins walk in a 5K in memory of my grandma to raise support for breast cancer awareness. October is Breast Cancer Awareness month, an issue that tends to go unnoticed on college campuses. Observances of LGBTQA History, Domestic Violence Awareness and Bully Prevention are also in October. These usually take precedent on college campuses. I'm not saying these aren't important, but there are other issues, like breast cancer to be aware of.
Breast cancer is such a huge issue in this country that many young people don't realize. Awareness needs to be raised on this issue especially on college campuses. It is important that young women become aware so that they can take the proper precautions in breast cancer prevention.
Breast cancer affects women every day , according to the FDA. Almost a quarter of a million women a year are affected and approximately 35,000 women a year die from this disease. College students, who are the future need to raise and show support for this disease. Even my brother's high school football team has shown their support for breast cancer by wearing pink socks for one of their games. Why don't the Huskers do something special for breast cancer Awareness? Granted, breast cancer is more than just the color pink, but I feel it would bring this issue to the student population. More students would become aware that October is more than just football season it's also Breast Cancer Awareness Month.
Raising support and showing awareness for Breast Cancer is something that is very near and dear to my heart. Breast Cancer has affected my life. I was in the fourth grade when my grandma was diagnosed with breast cancer for the first time. She went into remission and then a few years later, when I was a sophomore in high school, the cancer returned. I was a junior in high school when she passed away from Breast Cancer. I believe that young people don't realize how serious this disease is. The awareness they think they are raising is really no awareness at all.
I've seen wristbands that say "I Heart Boobies" which are supposedly in support of breast cancer. There have also been Facebook statuses the past two years, where girls were to put what color bra they were wearing and nothing else and last year, where they keep their purse, for example: "I like it on the chair." I received a message on Facebook to put this as my status, but I didn't participate.
Breast cancer Awareness and breast cancer is no joke. The disease is not something that people can turn into something funny or sexually explicit. I have witnessed first -hand what breast cancer can do to someone and it's not as cutesy as putting your status as "red" or "blue" or changing breasts to boobies. Breast cancer is much scarier and serious than that.
I admit that when my grandma was first diagnosed I didn't really understand. She was just sick to me, like having the flu. I hoped she would get better. As I grew up and realized the severity, it wasn't just her being "sick."
Once you here those words "terminal" all joking goes away and you realize this person you have in your life isn't going to be there much longer. Time with that person becomes more precious because you don't if this is the last time you will see them. Breast cancer awareness is more than just "saving the tatas" it's about saving someone's life and preserving families. My grandma was the one person besides my parents that I could talk to about anything and that was taken from me. It had nothing to do with her "boobies" it was about what I was losing, my best friend. It was about my grandma telling me that she was sorry she wasn't going to see me graduate and the realization that she would never know where I went to college.
My awareness and support for finding a cure, not only for breast cancer, but any cancer grew dramatically. I was no longer locked in my delusion of what "sickness" was cancer became a reality to me. I know that it's difficult to see the reality if you don't know anyone who has experienced it, but I hope this helps in alleviating the "joking" and the funny word play from what some people think is awareness.
I want awareness to be raised on college campuses so that people understand that cancer really is no joking matter and showing awareness isn't as simple as wearing a wristband. It's about being aware of what breast cancer is and who it affects. Yes, you may know what breast cancer is and that it exists. But do you know how much of an impact it can have on one's life? Awareness is about showing that support to a friend who has a loved one with breast cancer or showing support even when you don't know anyone with the disease.
My cousin knew some girls who walked in the Chicago 3 day breast cancer walk in support of raising awareness and finding a cure, just because they wanted to. They didn't know anyone directly affected by the disease. Now that's showing awareness. Vera Bradley every year has a special breast cancer pattern and proceeds from the sales go to Susan G. Komen for the Cure, that's a positive way to show support and bring awareness. Pinning a pink ribbon on your backpack or jacket speaks volumes. It's much more effective than posting a Facebook status that really has no context to it.
Show support in a tactful and respectable way, so that a cure can be found. So that girls don't have to lose their grandma, like me, or their mom or their aunt or even their friend. Women are fighting this disease every day and the least that you can do is pin a pink ribbon to show that one person that you care and that you are fighting along with them. And above all that you are supporting them in their fight.
So take a minute and really think about what breast cancer really is. Think about what is and isn't the right kind of awareness. I know I will be appreciative of the awareness you show, whether it be participating in a walk, buying a Vera Bradley Breast Cancer Tote, or sporting a pink ribbon. It shows me and others that we're not alone in raising awareness and that maybe in the long run breast cancer won't win.
Victoria Hartzog is a Junior English Major, Follower her on Twitter @VictoriaHartzog and reach her at opinion@dailynebraskan.com.