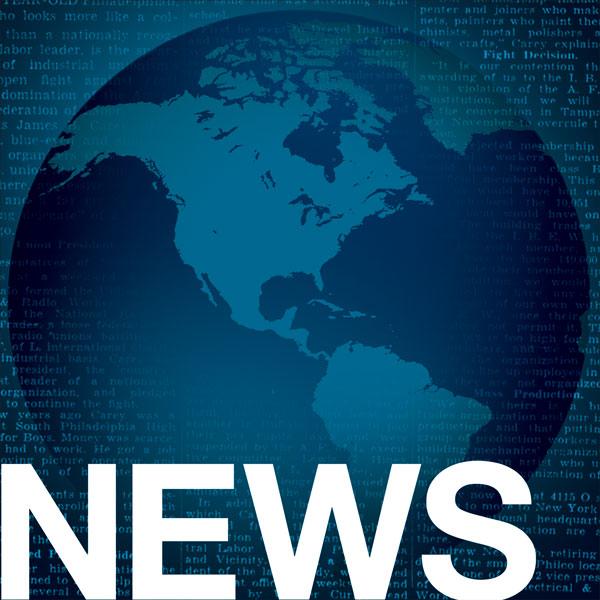 Exploring masculinity is the focus of the Women's and Gender Studies Spring 2012 Colloquium Series, which launches today.
"Normally, I think when people think of women's and gender studies, they think it's just the study of women and femininity," said Rose Holz, associate director of women's and gender studies. "But the word gender is about men as well, and with this series we wanted to incorporate men into the study more."
Marina Camboni, the first speaker of the series, is a professor of Anglo-American language, culture and literature at the University of Macerata, Italy, and is the cofounder of the Transatlantic Walt Whitman Association. She will be addressing masculinity in the translation of Walt Whitman in her talk, "Whitman's Leaves, Gambreale's Fogelie d'erba, and the Language of Futurism and Fascism" at 5:30 p.m. in the Bailey Library, located on the second floor of Andrews Hall. The Department of English is co-sponsoring the event.
In addition to the talk, students are invited to a Brown Bag Lunch event with Camboni Friday from noon to 1 p.m. in Seaton Hall, Room 316.
Jan Deeds, associate director of Student Involvement and the Gender Programs' Women's Center, worked with the UNL Women's and Gender Studies program to put together the colloquium. She said the series gives students a chance to explore gender further.
"I've always been interested in masculinity and femininity," Deeds said. "When studying gender, you need to look at both gender roles — the impact that it has on each of us."
Deeds, who also teaches UNL's new "Introduction to Men's Studies" course, said she is looking forward to Michael Kimmel, the second lecturer of the series. Kimmel wrote "Guyland: The Perilous World Where Boys Become Men."
"Kimmel is one of the early scholars in masculinity, and his book is about (the) area between being a boy and being a man, which guys seem to get stuck in, especially today," Deeds said. "It's a definite role, and the idea of being a 'guy' is very stereotypical and very much a part of the culture today."
Deeds said Kimmel's book takes a look at why men are getting stuck in "Guyland" today and what can be done about it.
"The message of society seems to be that being a man is boring and old, and being a guy is more fun," Deeds said. "But Kimmel looks at what that does to society and the men stuck in it who don't find that role very satisfying. He doesn't judge, but he tries to understand the process and open a discussion about it."
The series will conclude in April with a roundtable discussion, "Incorporating Masculinity Into Women's and Gender Studies," featuring Deeds, James Garza, associate professor of history and ethnic studies, and associate professor of Spanish Iker Gonzalez-Allende, all of whom have studied masculinity.
Examining masculinity in no way takes away from the study of women or the feminist movement, Deeds said.
"The controversy is that men's studies will push women's studies out of the way, but that's not the case at all, and I wouldn't be involved if it were," Deeds said. "By opening up men's studies, we hope to have male students who ask, 'What does gender mean to me?' And we can further explore how gender affects men and women."
Holz encouraged students interested to discover what the series has to offer.
"Go to satisfy your curiosity," Holz said. "I really push students to start thinking critically about gender. We always kind of assume it's this monolithic thing and we don't really analyze what it might be."
maryrezac@dailynebraskan.com