For Jordan Newman, an average night as a University of Nebraska-Lincoln campus police officer is anything but predictable.
Newman, 25, was geared up and ready to patrol the streets of UNL. Equipped with a sophisticated assortment of technology and weapons, a team of dispatchers and a year and a half of experience, Newman was prepared for almost anything.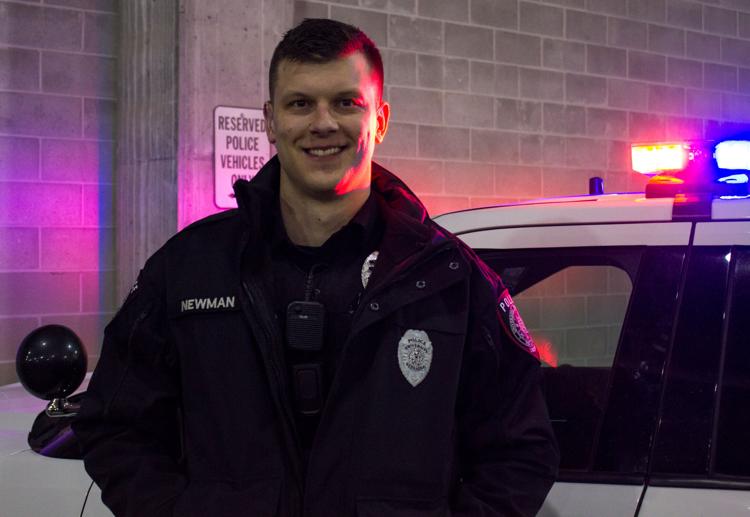 "You always have to expect the worst," he said. "You have to stay on high alert."
Just 10 minutes into his 10 p.m. shift on Friday, Jan. 12, Newman spotted a car driving with no lights. Newman followed the driver and greeted him with the familiar flashing of red and blue lights.
Fortunately for the driver, a student who had just come from the UNL Recreation Center and forgotten to turn his lights on, Newman was understanding and issued him a warning.
"I give more warnings than citations," Newman said. "Everyone makes mistakes. I just want people to be safe."
The night continued with routine patrols around campus, a place he knows like the back of his hand, which he attributed to his days as a criminal justice major at UNL. Often times, he'd slowly drive through dark parking lots crowded with cars, places he says are hot spots for students smoking marijuana.
"People like to smoke [marijuana] out in parking lots so their RAs can't smell it," Newman said. "It's especially suspicious when you see a car on without the lights on out here in the cold."
Newman said if he sees a car like that, he approaches and knocks on the window. That's when he can usually tell if the person is using marijuana or not.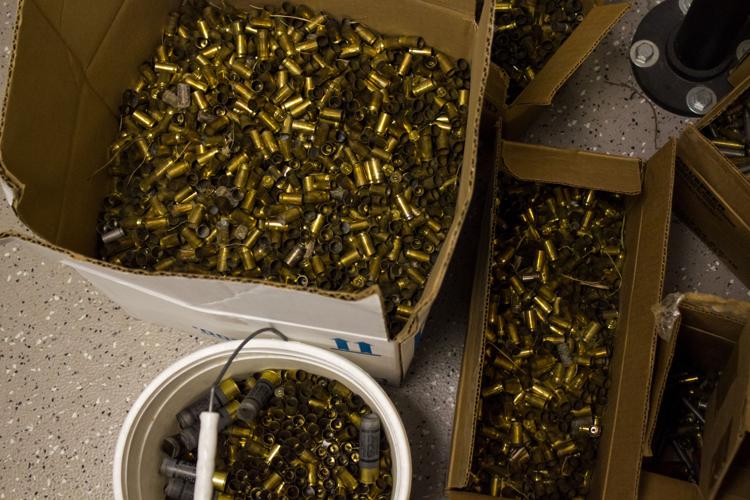 "By then, I can usually smell the weed," he said.
If he can smell the marijuana, he then has probable cause to detain and search the vehicle. At that point, as he said, no one is under arrest, but it could quickly come to that.
Newman said the most common drugs he finds students using is marijuana, ecstasy or unprescribed Adderall.
"As far as pills go, I just took two kids to jail last weekend," he said. "One had molly [ecstasy], and the other had Adderall."
However, he said a new sort of Tetrahydrocannabinol-laced wax is becoming prominent at UNL.
Generally used in a bong, he said the wax smells like marijuana, only it's much more potent. Because of its high concentration of THC, possession of the substance is a felony in the state of Nebraska.
Newman discovered three students using the substance about two months ago.
"We got a call from a resident assistant about a weed-like smell coming from a room," Newman said. "When we got there, we found them using a wax-like substance. We sent in samples to the lab, and the results just came in."
The tests confirmed Newman's suspicions. The three students had committed a felony, which left Newman the task of finding and arresting them. At around midnight, Newman walked into Schramm Hall, flanked by two other officers, with the purpose of apprehending at least one of the suspects.
The student, who was settled in for the night, came slowly to the door at the sound of Newman's knocking. Though the student appeared surprised, he was still cooperative with law enforcement.
Newman said he strives to keep the people he arrests as cooperative as possible by using a conversational tone the entire time.
After being handcuffed, the student was escorted from his room to the police cruiser, and from there, he was driven to jail. As Newman put it, the student wasn't in for a good Friday night, and in a way, he is empathetic of that.
"I feel sorry for him," Newman said. "Since this is an non-bondable offense, he will have to stay in jail until Tuesday at 2 p.m. That really sucks, but I guess you have to learn from your mistakes."
For Newman, who was hired by UNLPD shortly after graduating from UNL in 2015, every day in the blue is exciting. The mobility that the job offers was especially appealing to him.
"I like to stay moving," he said. "I'm not the type who can stay bogged down behind an office all day. I like having freedom."
Originally from Lincoln, a place that has always been his home, Newman has plenty of reasons to stay working for the UNLPD.
"A lot of people ask me if I'm just starting at the UNLPD and if I'll go to bigger police departments, but this is a really great job," he said. "I'm just glad I got the job so quickly. The vetting process is rigorous."
Newman said the vetting process is what makes UNLPD officers so capable in a number of situations. According to him, the UNLPD does well to hire those with good de-escalation skills.
"You have to be a very cool-headed person," he said. "This job does not tolerate lying or a bad temper."
According to Newman, it's only a matter of time before every police officer has a dangerous or violent encounter.
"I've had to wrestle a few people to the ground," he said, "but I haven't been in a life or death scenario before."
But not every encounter Newman is in requires his force or authority. Newman said some scenarios, especially when students threaten to harm themselves, require empathy and personality.
"There's a lot of people who have thoughts of suicide," he said. "We're really their first helping hand. You have to just talk to them about who they are."
At about 11 p.m. that night, officers were alerted of a student who had overdosed on some kind of medicine, and though an officer other than Newman handled it, he said he approaches those situations with a calm voice.
"They're going to be freaked out already," he said. "You can't yell at them or be assertive. It's about building a relationship."
Building relationships is what Newman strives to do in all facets of his job. He recognizes that there is often a rift between college students and campus police officers, but that is a rift he seeks to mend.
"Students shouldn't be watching out for us," Newman said. "We're the ones watching out for them."