Following Owen Yardley's 18-year run as chief of the University of Nebraska-Lincoln police department, Hassan Ramzah said he has a hard act to follow, but he's ready for the challenge.
Ramzah, formerly UNLPD's assistant chief for three years, was named interim chief of police in June after Yardley's retirement in July. Ramzah said he was offered the interim position due to his experience at the department.
"I was excited to take the role and lead the department in a time of transition," Ramzah said.
As interim chief, Ramzah said he wants to continue working on police involvement and engagement with students and look for opportunities to improve safety on campus, as well as build positive working relationships. 
"We're always looking at ways to improve and look at new, embedded and innovative ways of improving campus policing," Ramzah said. "Safety is sort of paramount for us."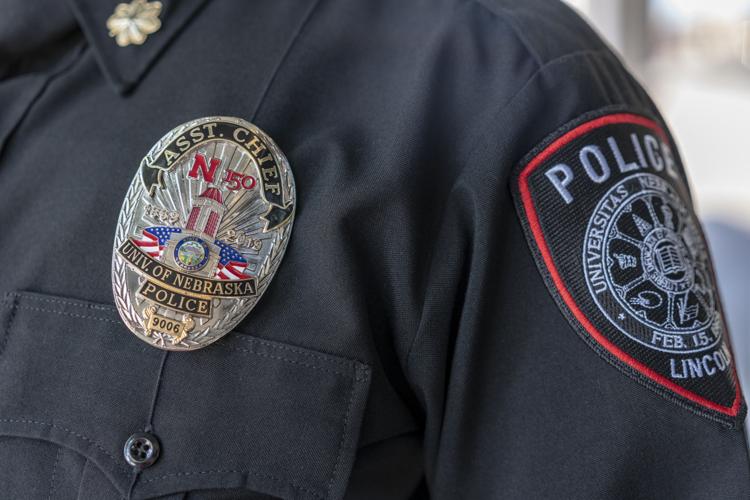 To him, this means being a student resource and support system and finding opportunities for students to be involved in promoting safety.
Ramzah also said he wants to make students feel comfortable with the department. As students come from different backgrounds, both nationally and globally, he said there are different perceptions regarding law enforcement.
Ramzah said the department engages with students through events and programs such as Cover the Cruiser, an event which aims to raise awareness of domestic abuse, and the Citizen's Police Academy program, where students can learn about UNLPD's role on campus.
Ramzah came to the university police department in August 2016 after serving as deputy police chief of investigations in Wichita, Kansas. 
Prior to his 26 years at the Wichita Police Department, Ramzah spent six years in active duty with the U.S. Army, including one tour in South Korea. Ramzah said he was also an adjunct faculty member at Wichita State University.
"Coming to UNL felt like something that I would enjoy, but also provides an opportunity to continue to give and support students," he said.
As assistant chief, Ramzah helped launch the six-week Citizen's Police Academy program which began on Sept. 17, 2018. 
He also said there are ongoing programs to improve police involvement, such as the recent appointment of an officer to act as a liaison with UNL's Children's Center and the department looking to appoint a liaison officer to work with fraternities and sororities.
Ramzah said his leadership will continue Yardley's legacy with enhancements and support systems that promote safety on campus.
"He implemented a lot of different programs and brought [in] technology to push the department into more of a 21st century agency, in terms of having public safety resources on campus," he said. 
Following Ramzah's appointment, Vice Chancellor of Business and Finance Bill Nunez said there is currently no ongoing search for a permanent chief of police.
"We are pleased Hassan Ramzah will continue to serve as interim chief," Nunez said in a statement. "[The] university plans to reevaluate in the spring and possibly engage in a full search at that time."
Reflecting on his experience at UNL, Ramzah said he will continue to be here to serve the campus. 
"I'm really not here for me. I'm here for other people," he said."How do you make a difference in someone else's day? Or their experience? [That's] sort of the the greater accomplishment or the greater project."