Senior Emma Himes is in her second semester of her research project working with the Willa Cather Archive at UNL. After receiving a UCARE grant her junior year, she now codes Cather's letters in the computer language R in order to analyze them.
Her work is part of a larger project, led in part by the archive's editor, and Himes' advisor, Andrew Jewell.
"Emma is distinctive in that she came in with a very specific research idea," Jewell said. "She was able to learn about the project that we're doing, and then go in her own distinct direction to try some text analysis methodologies. She's very motivated and has been a good person to challenge me in my own thinking."
The archive, which is the largest in the world, according to Jewell, currently houses between 500 and 600 letters. The archive's team is working to digitize all existing letters, which is about 3,000. They first code them in Extensible Markup Language, then Himes takes the XML and pulls it out into R, which is used for statistical analysis.
According to Himes, R is the best language for processing text. She uses it to analyze the text for word frequency, among other things.
"Word frequency is a really great indicator of writing style," Himes said. "Everyone's is different. You can tell who the author of something is just by their word frequencies."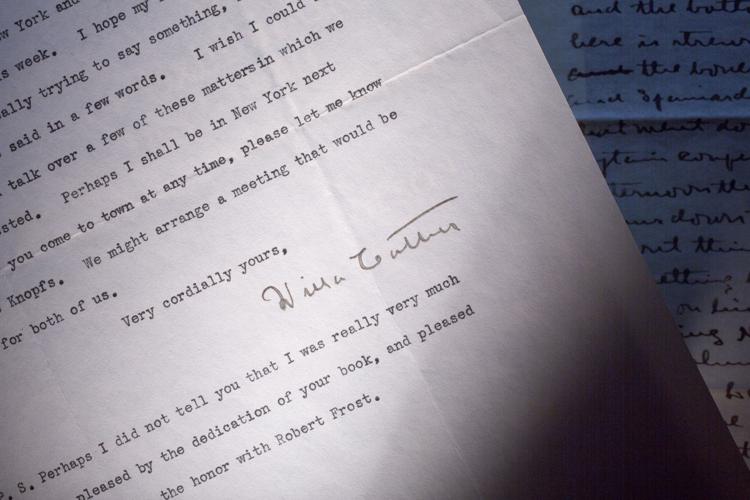 Jewell has been working on the archive since 2004, and for the last three years has been working on a National Endowment for the Humanities grant. The project behind the grant will result in a website, free to the public, where visitors can read digitized and analyzed copies of Cather's letters. The website will go up in January 2018.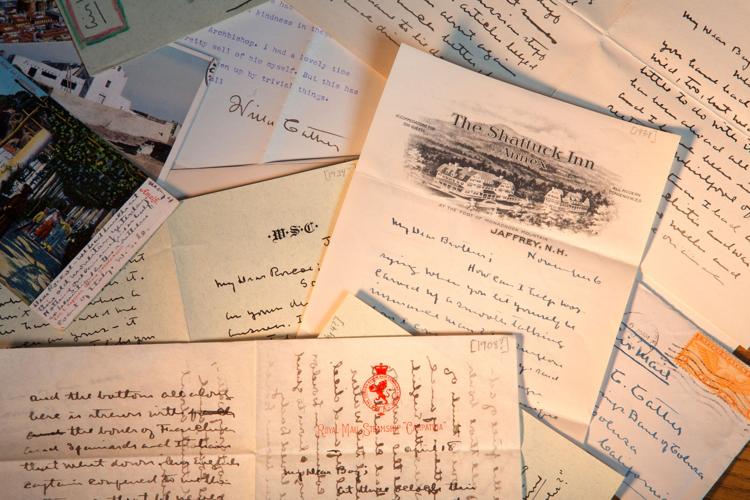 When it's all said and done, Himes' work will help visitors search for specific topics and keywords in the letters without having to sift through them all.
Himes said she started at UNL with strengths in English and Spanish. Needing to narrow those disciplines down, she chose digital humanities as a concentration.
"I can challenge myself with the English major, but it's not necessarily asking me to do something I've never done before or pushing me outside my comfort zone," Himes said. "Digital humanities is forcing me to learn new skills that I have never been expected to know."
Himes is an English, Spanish and global studies triple major, with minors in Latin American studies, digital humanities, history and ethnic studies. She has an English concentration in digital humanities, as well as global studies concentrations in Latin American studies and human rights and culture.
Finding a career that allows Himes to continue practicing each of her passions isn't simple. However, she said STEM has allowed each of those passions to come together. Himes said she is ready to take on the role of being a woman in STEM.
"[STEM] is something that I've become really passionate about and I feel like it's the way to make my career very feasible and possible," Himes said. "Since I have this humanities background, when I combine it with STEM, I feel that I'm kind of jumping into this area that a lot of other people don't do, kind of a little niche area."
Both Himes and Jewell spoke positively of how accessible the Willa Cather Archive website will be to anyone who wants to view it. This represents a value that carries into Himes' work in digital humanities.
"It is my hope that digital humanities will offer tools and access, mostly through archival efforts, to equalize accessibility to educational and historical documents," Himes said.