If senior political science and communication studies double major Brodey Weber wins District 21's election, he would become the youngest state legislator in Nebraska history.
Weber, 22, is from District 21 and has lived in northwest Lancaster County his entire life. He said he decided to run for the state legislature because he believes his lifelong experience in his district is what the area needs. 
He wants to implement policies that help veterans, increase economic opportunities at a local airpark and reduce poverty. Weber also wants to bring Democrats and Republicans together in order to implement ideas and solutions. 
"I think that we need an elected official who truly knows the everyday challenges that people in northwest Lancaster face, then [can] take those challenges and turn them into opportunity," Weber said. "I believe that I am the best equipped to do that."
Weber said he knows his age will be an important factor in his campaign, but he believes his experience in the community gives him an edge.
"I don't think it's fair to hold it against my opponents that I've lived in the district for 22 years," he said. "My experience is that I have lived in this community my entire life. I know that if I get into the state legislature, I can hit the ground running day one."
Weber dates his interest in politics back to preschool and said he distinctly remembers paying attention to the 2004 presidential election when he was in first grade. He first became politically active in 2012 when Sen. Ken Haar knocked on Weber's door during his 2012 reelection campaign for the State Senate.
"I answered the door, and I was the only one home and said, 'Sorry, not old enough to vote.' And he asked me, 'Well, what matters to you?'" Weber said. "He still cared about what I thought, even though I wasn't old enough to vote, and he let me know that my voice could still be heard by volunteering."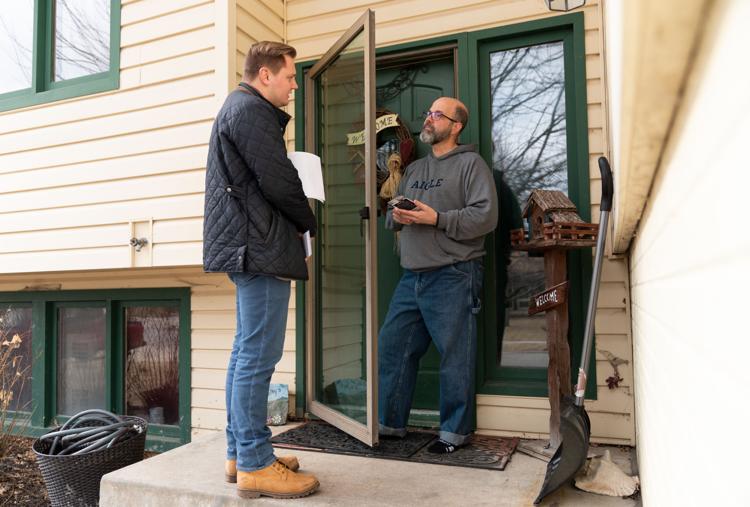 Weber later became involved in Haar's campaign and said Haar is now his mentor and supporter. Weber said he also has support from former Nebraska state Sen. Marian Price, Lancaster County District 5 Commissioner Rick Vest and Lincoln City Councilwoman Tammy Ward. 
Weber's campaign manager Eduardo Renteria, a senior criminology and criminal justice major, said gaining support has been the first goal of the campaign.
"Just a few weeks into the campaign, we're trying to reach out to people who Brodey has worked with in the past," Renteria said. "We know those key figures of support can go a long way."
Renteria has known Weber since his freshman year of high school. He said Weber has always reminded him of his political aspirations, and Renteria has supported Weber in his endeavors. Renteria said he has vowed to work hard to help Weber win the election.
"What I've seen from all volunteers is that we are all ready to just work hard to win this race," Renteria said. "With the support that we're getting, I can see us winning."
Weber said he doesn't see this race as a stepping stone for his political career but, rather, an ultimate end goal.
"Being a young person running for office, I often hear, 'Oh, you must want to springboard yourself into something else,'" he said. "That's not what I care about. I will be in local government and in advocacy as long as it takes to really see these changes through for my community. And as long as there are people who feel voiceless and shut out and left out by their current political system, I'm not going anywhere."