University of Nebraska-Lincoln junior percussion performance major Jonah Payne auditioned for the Lincoln Symphony Orchestra Young Artist award in October. 
According to Payne, there was initially supposed to be a follow-up round of auditions, but the Lincoln Symphony Orchestra decided to select him out of the first round.
"The judges were very impressed with the overall level of playing at this year's competition. All of the students displayed great skill, and Jonah Payne in particular blew us away with his technique, musicianship, and mastery of the instrument," said Edward Polochick, music director of Lincoln's Symphony Orchestra. "We look forward to featuring Jonah on our holiday concerts."
The Lincoln Symphony Orchestra selected Payne as the competition winner for the 2019-20 season on Oct. 30, according to a press release. The award includes an opportunity to perform a concerto — an instrumental solo where the soloist is being accompanied by a full orchestra — with the Lincoln Symphony Orchestra, a private rehearsal with renowned Canadian conductor Lucas Waldin and a $500 cash prize, according to the announcement advertising the award.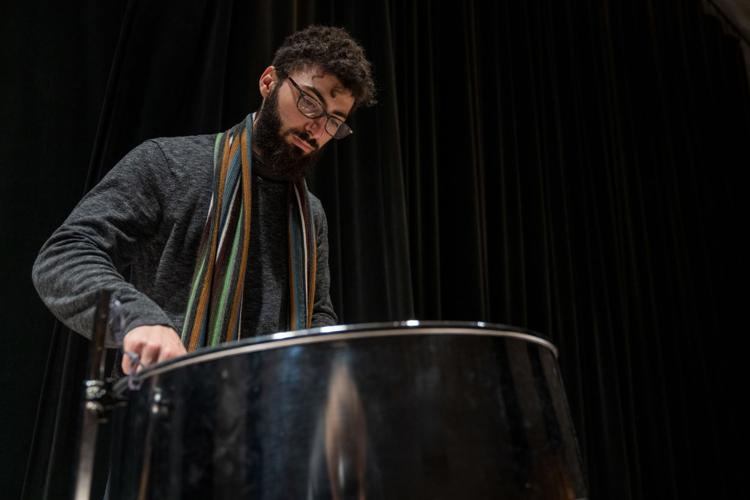 Payne will perform two of the four movements of Liam Teague's "The Visit"for tenor steelpan with Lincoln's Symphony Orchestra on Sunday, Dec. 8, at 2 p.m. and 6 p.m.
"I'm super excited for the performance," Payne said. "The instrument I'm playing with them is the steel pan, and it's not an instrument typically found in orchestral setting, so it'll be really interesting."
Payne said he found out about the competition only a few weeks before the deadline, and sent a picture of it to his mentor, graduate student Louis Raymond-Kolker, who advised him to enter.
"Louis was super excited about it," Payne said. "I was already preparing a piece to play for UNL concerto competition, so basically I was able to just double dip and use the same piece for both, so it just seemed like it was the right thing to do."
Payne said he plays almost every kind of percussion, including snare drum, drum set, steel pans, timpani and mallet instruments like marimba.
Payne said he's no stranger to performing in front of large crowds. He was in the Cornhusker Marching Band his freshman and sophomore years, and he is focusing on small ensembles this year.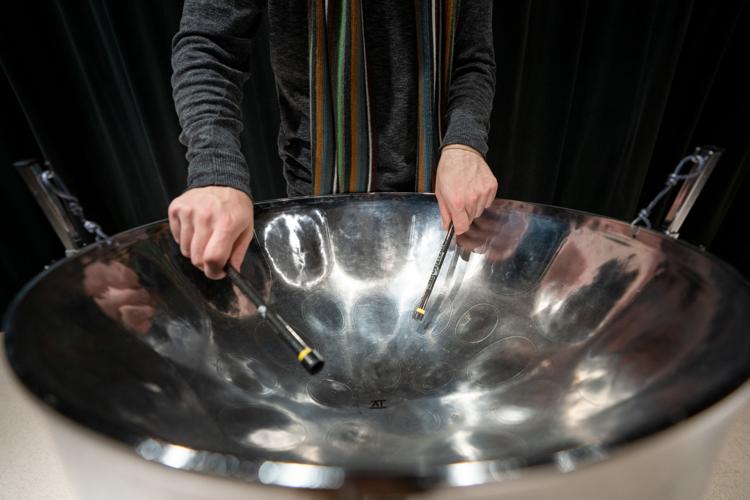 The steel pan, which he's playing the concerto on, is one of Payne's main passions. He said he began playing it in middle school and continued through high school when Lincoln Public Schools sponsored a steel band called PANgea.
"I wasn't necessarily planning on doing anything with steel pans after high school, but then I found out UNL was ordering in some of the instruments when I came here freshman year, and Louis came in from Texas. He's just super amazing at playing steel plans," Payne said. "It was just kind of like stars aligned."
Raymond-Kolker said he knew Payne's passion for the steel pan would set him apart from other competitors and will continue to encourage Payne to pursue music in his future. 
"The thing that stands out to me the most about Jonah is that I hear him practicing all the time," he said. "He's super driven, really interested in going above and beyond in learning his instrument."