The University of Nebraska-Lincoln Dairy Store has been a campus fixture for more than 100 years and, earlier this month, began a new chapter on the north side of East Campus' Food Industry Complex.
In the words of Barry Shull, the Institute of Agriculture and Natural Resources facilities director, "Same ice cream. New location."
The UNL Dairy Store was previously located on the south side of the Food Industry Complex, but it moved to the north side on Oct. 1, according to Terry Howell, executive director of the Food Processing Center. 
According to Shull, the move is part of the East Campus master plan, which includes renovations to the Nebraska East Union, C.Y. Thompson Library and the green space.
The Dairy Store's new location will have windows that overlook the green space, which Shull said he hopes will create a nice environment for customers to enjoy their ice cream.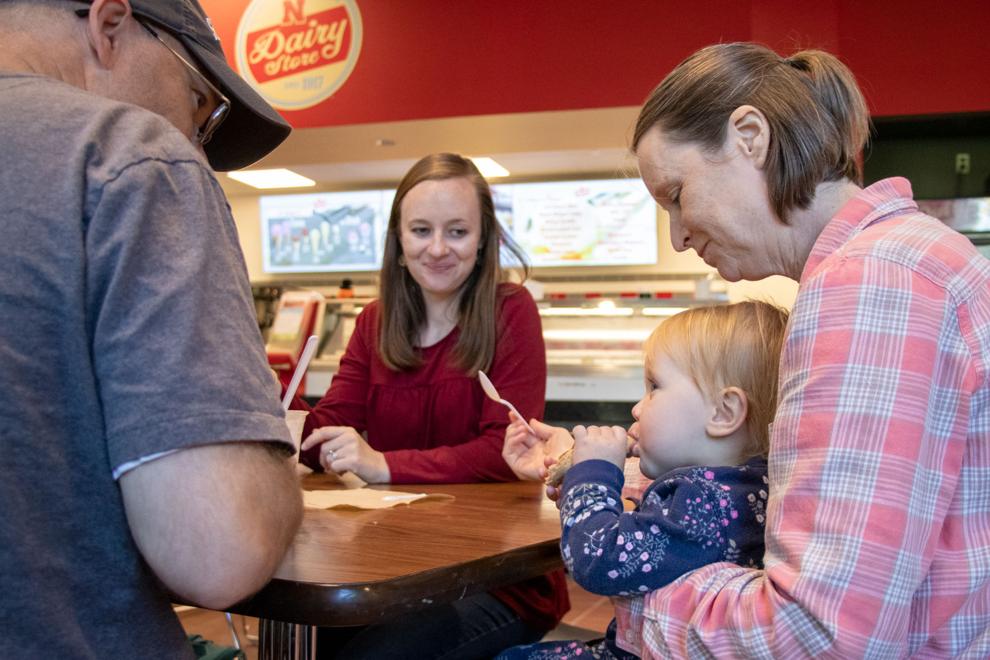 "We're hoping that it will really attract students and become the heart of campus and [that] all the buildings will all play off each other," he said.
Shull said he also encourages people to visit the renovated space, even if they are not in the mood for ice cream.
"The Dairy Store itself is larger and just as beautiful," Shull said. "It was a wonderful design, so we encourage everybody just to come over and take a look even if they don't buy anything … It's got a great view when you're sitting in there having ice cream."
The Dairy Store remained open throughout construction, and Howell said customers were not disrupted.
"Anytime you do construction within a building that's being used continuously like this one, trying to keep disruptions to a minimum is important and challenging at times," he said.
However, the new location may be difficult for customers to find at first, Shull said.
"Our goal was to make it more convenient, but for the time being, you have to follow the signage so you can work your way to the north side of the building," he said.
Howell said he hopes the new features of the Dairy Store will create an inviting space for students.
"We'd love [for UNL students] to come take a look at the new space and have some ice cream," he said. "We've got nice bar seating that overlooks the green space [and] plugins for electronics and devices, so it'll be nice hanging out on East Campus."