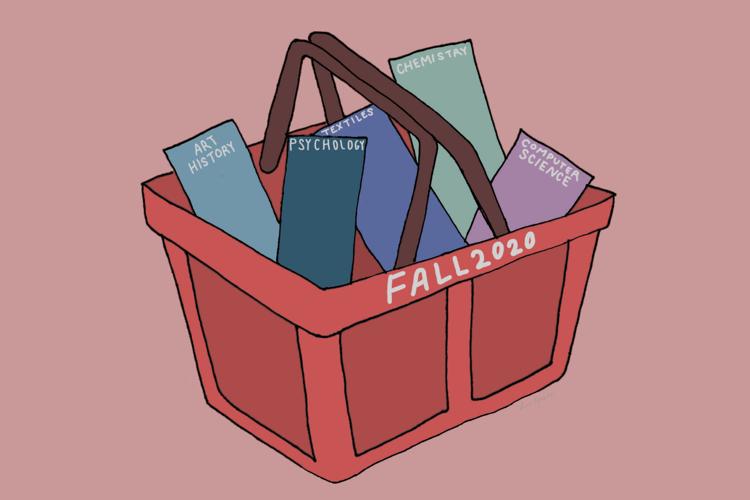 The University of Nebraska-Lincoln pushed back priority registration for the Fall 2020 semester from March 30 to April 6 because of the university's switch to online classes. 
During spring break, students will receive their new priority registration time via MyRED. Open registration for the Summer 2020 semester began on March 2 and will end on May 17, according to the 2019-20 academic calendar. Open registration for the fall semester will begin once priority registration ends and will continue until Aug. 23.
Bill Watts, associate dean for undergraduate advising and career development, said the extra time gives students the chance to meet with advisers and plan for their future at UNL and beyond while adapting to online courses. Students should still register for summer classes, and Watts said advisers can help remotely through email, phone calls or video chats on Zoom or Skype.
Even though most operations at UNL will now be done online, Watts said students should still find answers to who they are, who they want to be and how they are going to get there.
"At this point in time, when we are dealing with so much uncertainty in our world," Watts said. "Coming back to some of those questions and the concrete places around planning for academic success and planning enrollment can be a comforting place."
Watts said UNL students who are anticipating graduation in May can still look for their future jobs using Handshake or other resources and by networking with those in their communities.
"We normally do that in person over a cup of coffee," Watts said. "Now, we can be more creative and do it in some different ways."
Christina Fielder, senior director of advising and student success for the College of Arts and Sciences, said many students are worried, stressed and trying to make sure things will go well for them in the future.
She encouraged students to remain flexible, adaptable and patient while advisers help them ensure that they don't lose the progress they have made at UNL.
"One of the things that's important to keep in mind is that we're going to get past this at some point," Fielder said. "Things may be different on the other side of what we're dealing with right now, but [students] ... will move forward in earning their degree, they will move forward on what happens after they graduate. Those are things that are still on the horizon."
AnnMarie Gottner, director of advising for the College of Education and Human Sciences, said students are able to figure out how to advise themselves, but students who meet with an adviser or career coach can plan how to maximize their college experience and work toward their degree.
"Whether [students are] on campus … or if they're across the country and we're doing [advising] remotely, we're here to support them," Gottner said. "We're here to help them make plans for how they might need to adjust this semester, and we're here to help develop the best plan for them for the future."
Before UNL returns to "normal" with in-person classes and face-to-face meetings, Watts said, students should use the time now to build their LinkedIn profiles, prepare their resumes, practice for interviews and use the time to get ahead, rather than fall behind.
Fielder said students planning to take classes at UNL in the summer, whether in person or online, should still sign up.
"The longer we can kind of hold tight and be patient about what's going to happen in summer, I think the more chance we'll be able to keep things on the books and keep moving forward if we get the chance to do it," she said.
Even as the situation on campus is rapidly changing, Fielder said advisers and career coaches in her college remain willing and happy to help students, despite potential worries about their own health and situation.
"I've been impressed with how active and how interested they are in continuing to support students, no matter what," Fielder said.
Watts encouraged students to utilize MyRED and MyPLAN to plan their futures with an academic adviser or career coach to be more successful, despite the current uncertainty.
"There's no reason students need to feel like they might be falling behind," Watts said. "Our move to remote instruction was intentional because we want to make sure that we help students continue to make progress toward their degree. And just as we're committed to that, we're looking for all Huskers to be committed to it as well."