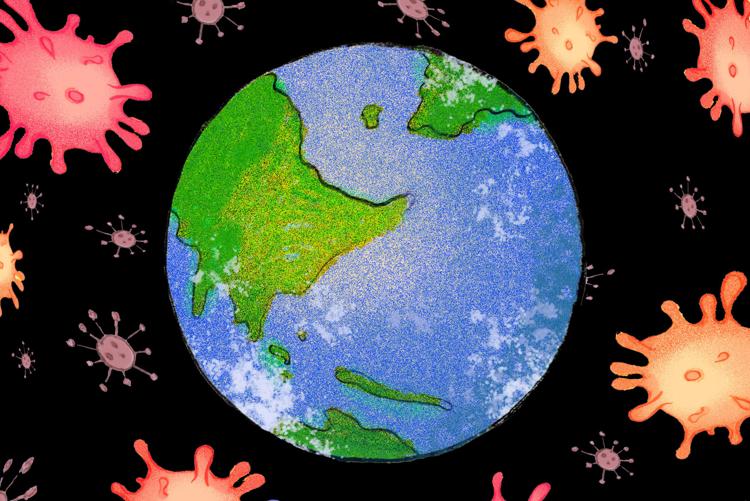 Ten University of Nebraska-Lincoln students had a change in plans this spring after the outbreak of the Wuhan coronavirus prompted the Education Abroad Office to cancel all spring classes in China.
UNL chancellor Ronnie Green announced the decision to cancel the trips in an email on Jan. 31., and Leslie Reed, public affairs director, said students were notified about their trips being canceled after the Centers for Disease Control and Prevention raised its travel warning. Reed said faculty trip advisers are trying to find alternative locations for students studying abroad in the Hospitality, Restaurant and Tourism Management program. For the two students enrolled in classes at Xi'an Jiaotong University in China, the university helped them reenroll in classes at UNL.
"This situation has been evolving rapidly, and university leaders have been working closely with public health officials and the University of Nebraska Medical Center to monitor developments that might impact the health and safety of members of our campus community," Green said in the email. 
UNL senior food science major Justin Tran, said he was supposed to leave for China on Feb. 13 to take his last class before graduation. He already moved out of his place in Lincoln, found a job for the few months he was out of school and moved back in with his parents in Omaha. 
After learning about his trip's cancellation, Tran said he had to quickly apply to graduate in May, sign up for classes in Lincoln, and now has to commute from Omaha every day for class. Plus, he's a month behind in his classes.
"I had to readjust all of my schedules and everything, and it just feels like a lot of time wasted," Tran said. "I could have gone to classes this whole time, I could have stayed in Lincoln, I could have hung out with more friends. It's just a waste of time."
In her email, Reed said the University Health Center has begun asking students if they have traveled out of the country lately. If the student has visited China and is believed to have been infected, UHC will follow CDC guidelines.
According to Tim Timmons, the Communicable Disease Program supervisor for the Lincoln-Lancaster County Health Department, if a case of the Wuhan coronavirus was detected at UNL, the health department would work with the university to isolate the infected individual and then quarantine and monitor those the student had been in contact with.
Americans who were exposed to the disease in China will be quarantined at Camp Ashland, a Nebraska National Guard facility, according to KETV. Despite being flown into Eppley Airfield in Omaha, the patients will not have any contact with anyone in the airport or elsewhere in Nebraska.
In a press release issued by the Lincoln-Lancaster County Health Department, Patricia Lopez, the interim health director, said local residents are at low risk for the disease unless they have traveled to China in the last 14 days or have had contact with an individual who has.
Timmons said the flu has caused six deaths in Nebraska this season, and he believes residents should be more concerned about that.
"People just need to keep up to date, and they need to realize their biggest risk is the flu," he said. "If they haven't been immunized yet this year, there's still time to do so."