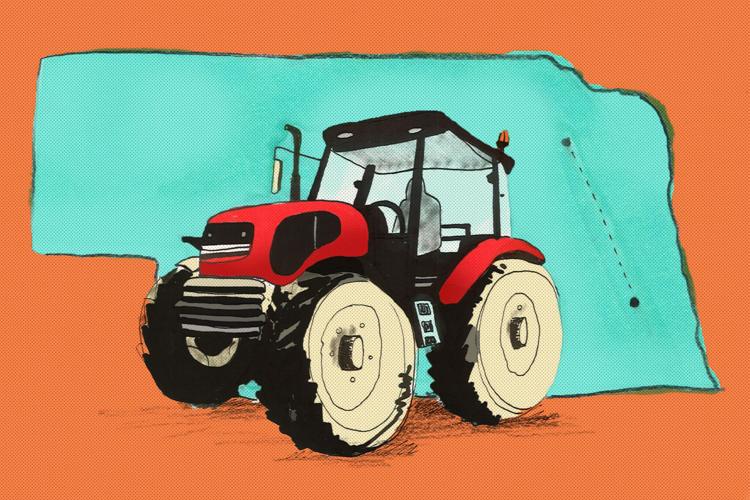 The University of Nebraska-Lincoln and Wayne State College are partnering to try to keep agricultural knowledge in Nebraska. 
UNL and Wayne State College are now offering a dual degree program that will give Wayne State College students a degree in applied science from UNL and a life sciences degree from Wayne State College, according to Tiffany Heng-Moss, dean of UNL's College of Agricultural Sciences and Natural Resources. 
According to Steven Elliott, the vice president of Academic Affairs at Wayne State College, the program is intended to increase the amount of Nebraska workers with degrees in agriculture and sciences. 
Elliott said the program was created to reduce the flow of college students to universities outside of Nebraska. He said the "Nebraska Brain Drain" is caused by an inability for colleges in Nebraska, like Wayne State College, to retain students. 
"What we have been seeing recently is students often are moving out of state from a two year program here and finishing it at a university usually up north," Elliott said. "This [dual degree program] keeps students from Nebraska in Nebraska and helps them find work and improve Nebraska as a whole."
Hesaid the program can rectify the decline in retention rates by allowing Wayne State College students to receive a greater level of education without the need to move. 
Heng-Moss said the new degree program will help keep workers connected to their communities and she hopes it will benefit Nebraska communities in years to come. 
"This program benefits learners by offering them an opportunity to earn these two degrees," Heng-Moss said. "It will also benefit the communities these learners are from by keeping learners connected with them and hopefully retaining them in the future."
Although the program is currently only available to Wayne State students, Heng-Moss said there may be opportunities in the future for UNL students to participate in programs at Wayne State. 
"Right now we have the pathway going this direction," she said. "In the future we hope to be able to expand our partnership to include experiences at Wayne State that can't be replicated at the university." 
Elliott said the ongoing partnership between Wayne State College and UNL has had previous benefits for both campuses and hopes it will continue. 
"We were having a lot of conversations about the programs we could have together," he said. "It's something we are very excited about."