After an unidentified University of Nebraska-Lincoln employee asked Turning Point USA to move its booth to the "free speech zone," questions have been raised on UNL's campus on what defines this area.
TPUSA, a nonprofit organization advocating free speech and limited government, set up a booth in the Nebraska Union Plaza in August. Timon Prax, the Midwest regional manager of TPUSA, said the organization did not request to get a permit to use the plaza.
"The space is no different than a public park," he said in August.
University spokesman Steve Smith said in August the free speech zone is the space between the west side of the Nebraska Union and the Canfield Administration Building. He has since clarified there is no free speech zone on campus; instead, it should be considered an "open area."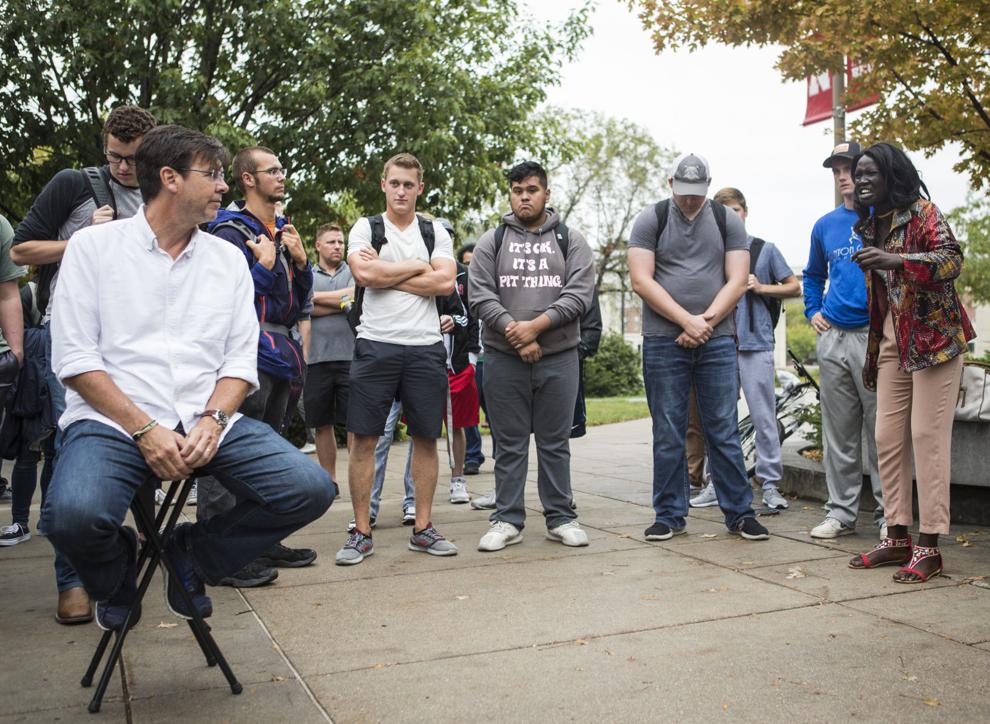 Smith said in an email the Nebraska Union has policies regarding the use of space on the plaza for both recognized student organizations and non-university organizations.
Any group that wants to use the plaza should contact the Nebraska Union to reserve a space, Smith said.
"The reason for these policies is to ensure safety and maintain order in an area of the university that experiences consistently high traffic," he said.
Groups that do not reserve space should use the "free zone" space west of the Nebraska Union, according to Smith.
"The employee's use of the term 'free speech area' or 'free speech zone' was perhaps awkward, but reflective of how Nebraska Union staff sometimes informally refer to that areas (sic) of the Union Plaza," he said in an email.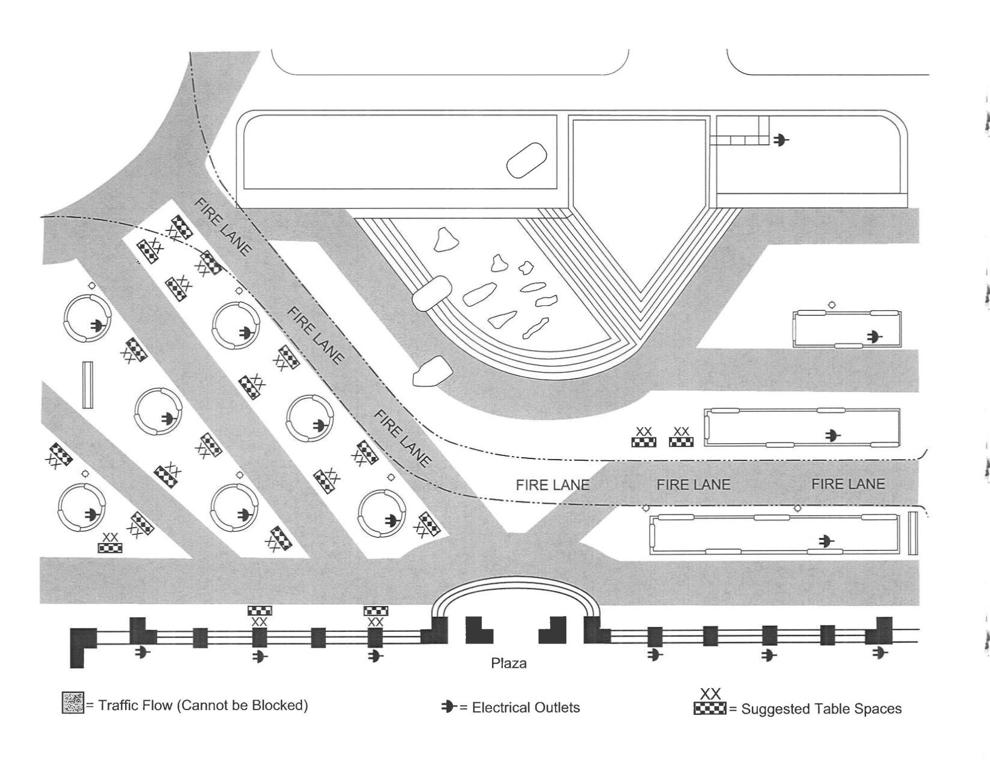 However, Smith said a group that does not request a permit and still sets up a booth in the Nebraska Union Plaza will not be asked to move unless there is a safety issue. Specifically referring to TPUSA, he said officials chose to not escalate the situation by asking it to leave.
Since August, there have been several other groups that have protested or demonstrated at the plaza.
Hana Sindi, a freshman undeclared major, said having controversial groups on campus can be a good thing.
"I kind of like that people like that come so people get to express their views," she said. "People like that; they start up conversations that otherwise wouldn't be talked about."
Smith said free speech and expression of differing ideas and viewpoints take place every day and in all corners of the university and shouldn't be restricted to the plaza.
"The entire Nebraska campus is a free-speech zone," he said.
Noah Johnson contributed to this story.