On Friday, March 15, senior broadcasting major Brett Renner received a phone call from his father. He was crying.
Earlier that day, police told Renner's father to pack up all of the items in their house in Bellevue by Sunday in case the house flooded. Then Renner's father only had an hour to pack. He  chose to fill up two cars with pictures, memories and his wife's belongings. He did not bring most his personal items, except for the clothes the was wearing.
By Tuesday their house was was flooded floor to ceiling. Renner said he didn't expect the lake near his house to flood. Now, his childhood home was gone.
"[My parents] did everything they can to send us through school and give us everything they've ever wanted, and now their gift is that Mother Nature took away their home that they've lived in for 41 years and, quite frankly, we might not ever live there again," he said. "… At this point we're all out of tears."
Renner is one of several students at the University of Nebraska-Lincoln whom the flood affected. Over the past two weeks, parts of of Nebraska have been underwater due to a historical amount of flooding. Many livestock animals have died in the flood, and National Public Radio said the state will face an estimated $1.3 billion in damage. President Donald Trump approved a disaster declaration on Thursday, March 21, to help relief efforts.
Junior supply chain management major Carolyn Fraher said she went to Colorado over spring break but worried about how the flood could impact her community in West Point. Junior psychology major Allison Heineman said she was stranded in Lincoln until Tuesday night when she was able to go back to hometown Fremont and volunteer for the rest of the week.
Heineman said Fremont was an island. Her house was unaffected by the floods, but many people in the community lost their homes.
On Tuesday night, Heineman and her mom drove around Fremont. She said the water levels had decreased, but she saw a car partially submerged in water by the river. People were attempting to clean out their houses, throwing their items in dumpsters.
"It was just super sad," she said. "I couldn't even imagine seeing how it was when [the water] was at its highest."
Her former middle school, Fremont Middle School, became a shelter. The gym was filled with families who'd lost their homes, and many slept on cots in the gym. On Wednesday and Thursday, she volunteered at the shelter and played with the children.
"These people didn't have anything," she said. "You just felt so bad and wanted to do everything you could for them, but there really wasn't at that point anything you could do because their homes were still underwater."
While Heineman volunteered, Renner stayed at his family friend's house. He said his family lost everything. He's attempted to stay strong for his mom, dad and sister, but he broke down crying several times this past week.
"I don't know if anyone could make it through this without crying, but I have to be there for my parents," he said. "I have to be the strong one in the family. I have to keep the morale up, keep the positivity up."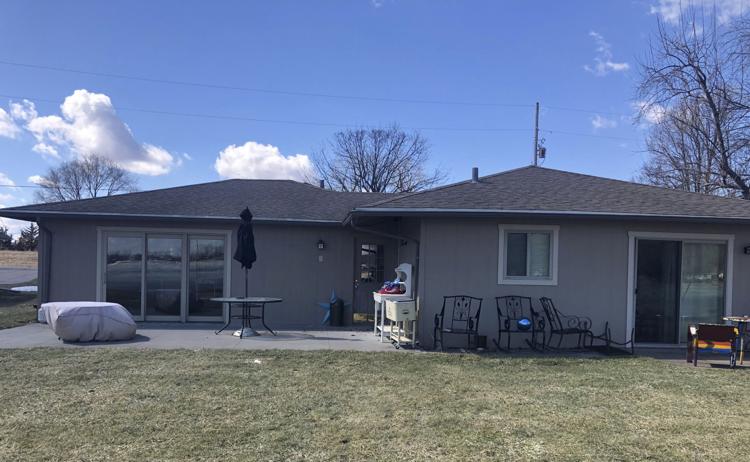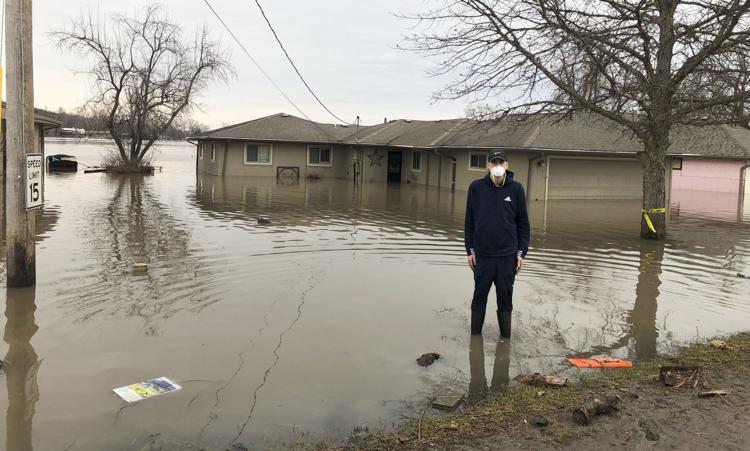 Renner still has not been allowed to survey the damage to his house because almost four feet of water surrounded it as of Saturday, March 23. He said the water has gone down, especially after the National Guard came to pump water out of the lakes. In the meantime, his family is "taking it day by day."
"I know as soon as we step into that house reality is going to hit," he said. "I don't think anyone has really grasped the devastation that we're going to walk in on. We don't know what it looks like inside. There's probably going to be dead fish laying in our house, everything's going to be flipped upside down. It's all going to be ruined."
In West Point, people also needed to clean up after the flood. Fraher said she's concerned about the flood's economical impacts. She said the Nebraska community will have to replace infrastructure and farmers will suffer because they cannot replace the cows lost in the flood.
"[I was] just wondering how we're going to recover from this because a lot of people's homes have been damaged," she said. "... It's hard to watch everything, all of the roads you've once seen working and we'll have huge holes where people can't even drive through them. [I'm] thinking how long it's going to take to recover and how much money."
Fraher, Heineman and Renner will return to school this week as usual. Despite the devastation, they all agreed it has been heartwarming to see the Nebraska community come together, and Renner said he's counting his blessings.
"The one positive throughout all of this is that assistance and prayers have been offered to us by family and friends and quite frankly people," Renner said. "... When it comes down to it, [my family and I] are alive, the four of us are healthy. It could always be worse."