When dining service manager Gina Guernsey began working with David Webb at the University of Nebraska-Lincoln's Selleck Dining Center, she said she knew his bright personality would be perfect for interacting with students.
Now, Webb is a dining services associate known by students as "The Omelet Man."
"When you have somebody who will talk with the students and get them engaged on a daily basis, know their names, know their orders before they even ask them, that's somebody you've got to keep out front," she said.
Webb said he has been working in food service for 52 years. When he began at UNL, he was a traditional line cook. He worked in several different positions, and, when the omelet position opened up, he stepped into it.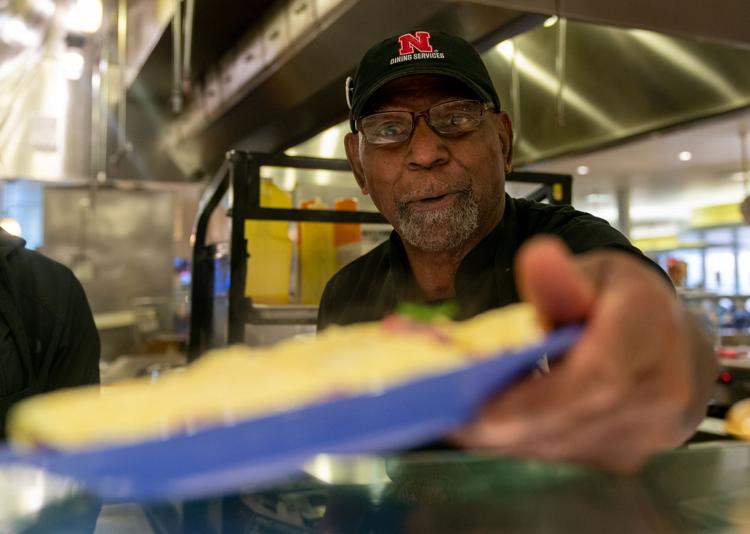 "My favorite part of working here is the camaraderie that I have with students in every position I've ever worked," he said. "I'm not the type of guy that's going to sit back with a long face … I'm going to try to keep you straight."
Guernsey said Webb is a joy to work with every day and will "put a smile on your face even before you've had your coffee."
"My office is down the hall [from the dining center] before you go down the stairs," she said. "There are days I can hear David talking to the students from the omelet bar all the way in my office."
When it comes to omelets, Webb said he is particular about always making sure they are done right. Additionally, he has ideas for improving the omelet bar that he plans to present to Guernsey in the near future, like more variety on the omelet bar and theme days for omelets.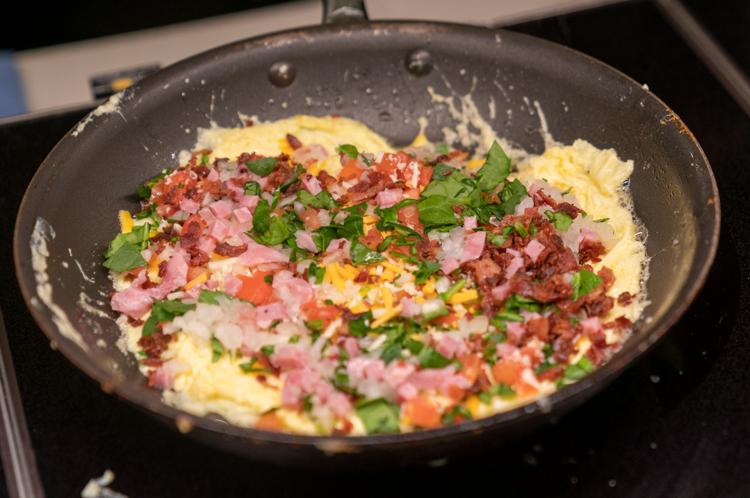 "I've got a little list of ideas down in my locker," he said. "I've been working on them all year."
Webb was born in Louisiana, and he was in the military before going into food service. 
He said the military gave him ample experience dealing with different types of people and personalities — a skill that now transfers to his job at UNL.
"You learn a lot over your lifetime," Webb said. "Hopefully I can tell [the students] something that helps them along their day."
Webb said he has been an upbeat person ever since he was a child and carries that attitude with him at work and at home.
"I'm glad I can have an influence on the kids when they come in in the morning," he said. "I like seeing them in the morning and sending them off on a good day."
Webb said he starts every day with a good attitude. Through his role as the omelet man, he hopes to inspire students to do the same.
"A lot of people get up in the morning all grumpy and everything," he said. "When I get up in the morning … I look at myself in the mirror, and I look at my old, bald head, and I think … you look just as good as you did yesterday. So, get on to work."