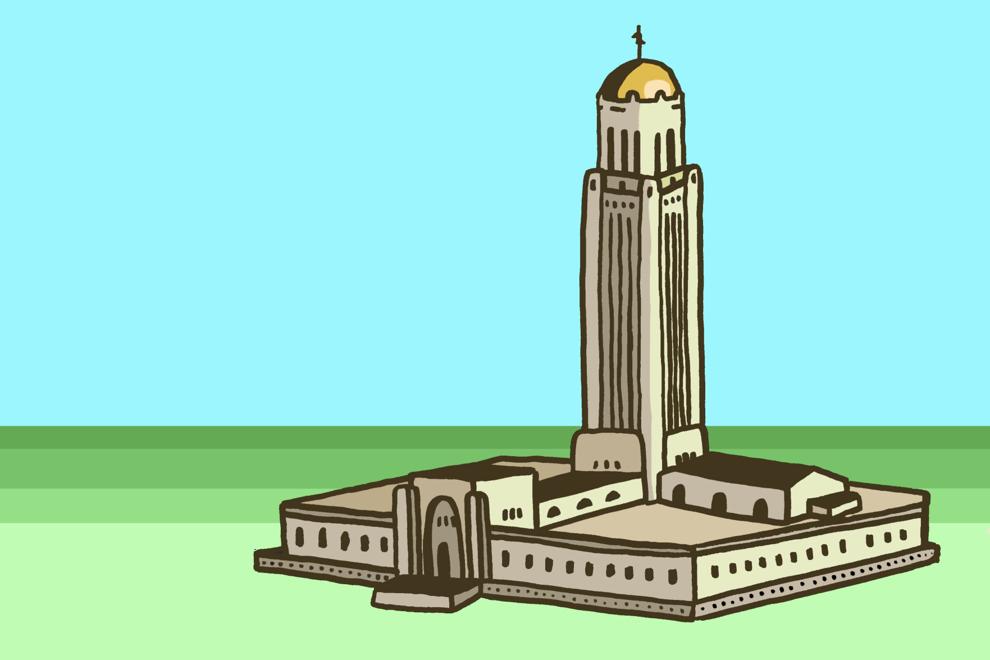 The Nebraska Legislature is on hold due to COVID-19, but its partnership with the University of Nebraska system continues.
The Legislature suspended its session March 16 but reconvened for three days starting March 23 to discuss state funding as a response to the coronavirus, according to Unicameral Update. On March 25, the Legislature unanimously approved LB1198, which includes a total of $58.6 million of emergency funding, $3.5 million of which is directed to the University of Nebraska Medical Center, according to the UNMC newsroom. 
District 46 Sen. Adam Morfeld, whose district includes the University of Nebraska-Lincoln City Campus, said the Legislature will reconvene later this year and may create an economic relief package for the state. Right now, the state's focus is to help Nebraskans overcome the coronavirus — especially with the assistance from the NU system and UNMC.
"The university is much more than just an educational and research institution," Morfeld said. "It's a resource for the state during times of disaster."
Melissa Lee, NU director of communications, said statewide and nationwide efforts have shifted to dealing with challenges brought on by COVID-19, which the system is committed to assisting with.
For example, the NU system has licensed residence halls to the Department of Health and Human Services to assist state quarantine efforts after many students moved off campus.
"We are looking to support the state's effort wherever we can and be a source of expertise and assistance wherever we can help the broader community," Lee said. "Our responsibility, of course, is to our students and to our employees but also the communities at large."
When the legislature reconvenes, the NU system may advocate for multiple priority bills in the legislature this session, including funding for scholarships and research, according to Lee. 
The bills received initial support, were approved by the Appropriations Committee and were sent to the Senate floor for final consideration but have not yet been approved. Due to the coronavirus, the bills continue to be priorities, but NU will need to assess when the Legislature convenes to deem what its priorities should be at that time.
"They've essentially just hit pause on everything until it's safe for them to reconvene," Lee said. "We will just sort of await further action, but this is on pause just like many other things."
Board of Regents Chairman Jim Pillen said the priority bills were introduced to help Nebraskans, but NU will now have to wait on how to proceed.
"We'll just have to see, when we come on the other side of the COVID-19 response, how everything is to see what's the best course going forward," Pillen said.
Morfeld said one of the bills he introduced on behalf of UNL students this session would prevent healthcare providers from issuing surprise medical bills and provide a framework for fair payment.
"Legislation like that, when we're in a public health crisis, it's going to become even more important to pass right away when we return," Morfeld said.
LB1036, introduced by Morfeld on behalf of the Association of Students of the University of Nebraska, was also under consideration this session. It would lower the age of majority in Nebraska from 19 to 18 and allow people 18 years of age or older to make healthcare decisions without parental or guardian consent.
While the bill is put on hold, 2019-20 ASUN president Emily Johnson said she hopes ASUN senators will advocate for the bill in the upcoming and busy legislative session.
Morfeld said the focus now is for Nebraskans to socially distance and take care of themselves and their families while the Legislature focuses on helping Nebraskans until it is safe to reconvene.
"That's the only thing that's important," Morfeld said. "All the other stuff we'll figure out down the road, but right now it's about staying safe and healthy and keeping others safe and healthy."