A new on-campus program aims to provide free, identity-affirming clothing to students.
JD McCown, the University of Nebraska-Lincoln's LGBTQA+ Center assistant director, said the Lavender Closet officially opened in the LGBTQA+ Center on Monday, Nov. 4. The project uses donations to meet its goals to ensure access to identity-affirming clothing, reuse clothes in a sustainable manner and provide volunteer opportunities to students, according to the center's website.   
According to the website, students are able to claim any donated clothes for free. Non-students are welcome, but should donate one item per one item taken. Anybody can donate, McCown said, but the clothing must be washed and in good condition. The Lavender Closet accepts any clothing donation except undergarments. 
"We've had a number of donations from students, faculty, staff and community members in Lincoln, which has been exciting," McCown said. 
McCown said the Lavender Closet is primarily intended to ensure students are able to express their identity and feel comfortable through the clothes they wear. Identity-affirming clothing, McCown said, is clothing that allows people to express their sexual identity, gender, culture or any other facet of their identity. 
"We are hoping to see students who currently aren't able to present their gender in the way they want to present it, and students who otherwise wouldn't be able to purchase quality clothing, be able to have access to that," McCown said. 
According to McCown, the Lavender Closet was created to address cost barriers to gender-affirming clothing. At any time, but in college specifically, McCown said it is necessary to make sure people can feel comfortable in what they wear.
"Clothing is expensive, and if you're changing your entire wardrobe, that could be a huge financial undertaking," McCown said.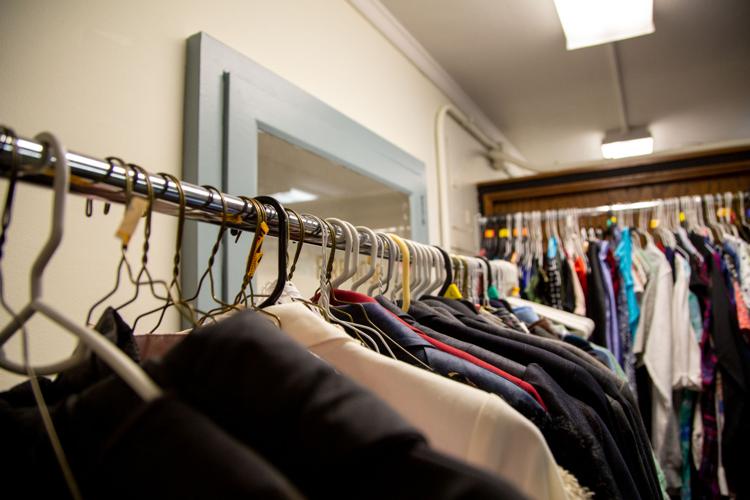 McCown said another function of the Lavender Closet's model is sustainability. According to the website, any clothing not claimed within a certain period of time will be donated to local, LGBTQA+ friendly homeless shelters and organizations. 
"There is a lot of food insecurity and homelessness among the LGBTQA+ community, so we wanted to be able to provide the Lavender Closet to help with that," McCown said.
The Lavender Closet also provides volunteer opportunities for students. McCown said the closet is staffed mainly by volunteers. 
"We have a number of volunteers helping out," McCown said. "The whole project is a team effort."
Through the Lavender Closet, McCown said the center hopes to promote a more inclusive community on campus. 
"Students get to see that this acceptance is a community-based effort and something that we, as an LGBTQA+ Center and as a campus, are really pushing towards," McCown said. 
Will Jackson, library and resources coordinator for the LGBTQA+ Center, said he hopes to see more students taking advantage of the Lavender Closet in the future. 
"I would like to see more students know that it's here, whether they're trying on new clothes or they can't afford it," Jackson said. "I want to see them know that it's a resource and [not be] afraid or uncomfortable coming here."