A small fire started on the second floor of Jorgensen Hall, 875 N. 16th St., just after 10 p.m. Tuesday due to an experiment gone wrong in one of the laboratories. 
University of Nebraska-Lincoln Police Department and Lincoln Fire and Rescue units responded to the scene but found only a contained smoldering work area and cleared the scene quickly, according to UNLPD Sgt. Bryan Warner. 
There were no injuries, and there was no active fire, he said. The only damage was incurred by the work area and some nearby shelving. UNLPD is working with the professor overseeing the lab to ascertain the cause of the fire. 
The response was large and stopped traffic on several blocks of 16th Street, Warner said, because first responders were unsure of the scale of the fire.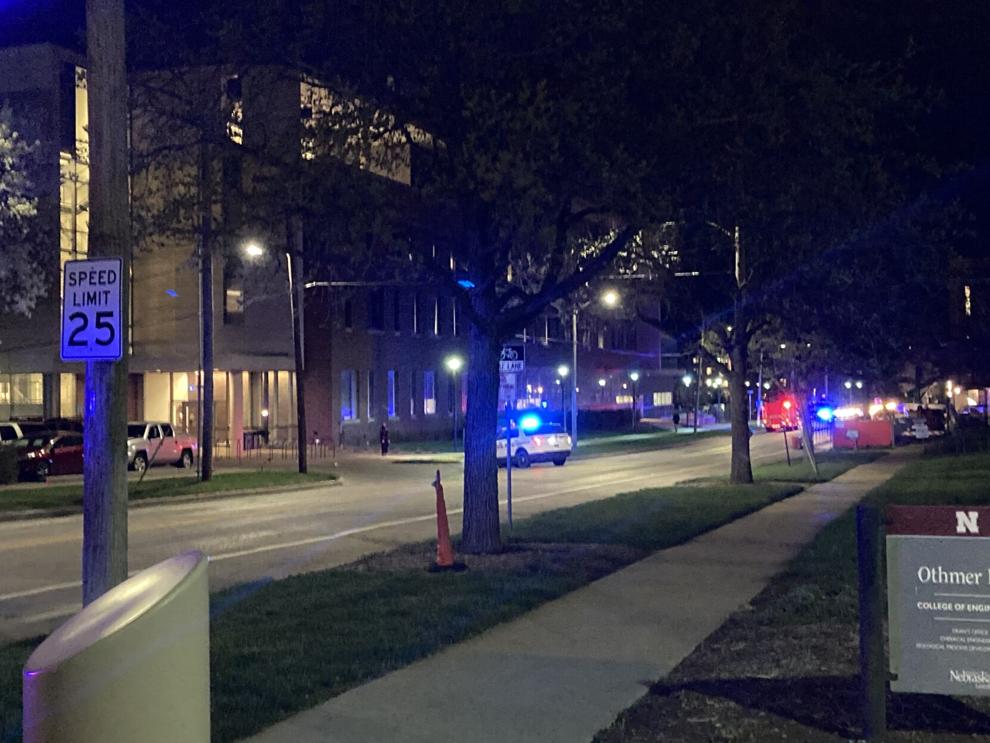 "We didn't know really what we had at the time," he said. 
No smoke detectors were triggered by the incident, Warner said, and the first responders were alerted by custodial staff. 
"When LFR comes in there it always looks like a big response until we can kind of figure out what was going on," he said, "but they cleared relatively quickly." 
This is a developing story.