On Monday, Aug. 26, the University of Nebraska-Lincoln's Johnny Carson Center for Emerging Media Arts opened its doors for the first time despite ongoing renovations.
Located at 1300 Q St. in the former UNL Bookstore, the center started construction in August 2018 and is anticipated to end in November 2019, according to Brooke Hay, the director of capital projects for Facilities Planning and Construction. Following a $57 million partnership, the center will host a new program, developed by a new director. The inaugural class of 33 will earn a bachelor of fine arts in emerging media arts.
"Emerging media is technology," director of the center Megan Elliott said, "and media arts is creativity, or, in the age of intelligent machines, emerging media is the machine and media arts is the human."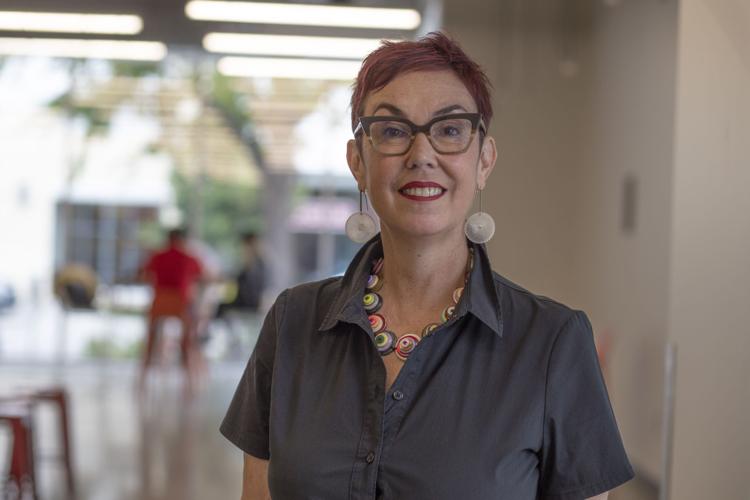 After a global search for the founding director position, UNL reached out to Elliott, who's originally from Australia. She said in the two and a half years she's been at UNL, the program's founders have consulted industry leaders, faculty and students to form the curriculum. They also created an advisory council of international leaders and innovators in new media who advise the new center.
The program was funded through a $57 million partnership between the Hixson-Lied College of Fine and Performing Arts, the Johnny Carson Foundation and several private industry partners. According to Elliott, the Johnny Carson Foundation donated $20 million of the $57 million.
Hay said the renovation cost allotted was $9 million, with $6 million for the cost of construction. The remaining $3 million went to furniture, equipment, audio-visual technology, design, the building permit and project management.
"[W]hen the gift was given five years ago," Elliot said, "the Johnny Carson Foundation tasked us with creating a brand-new program for the 21st century, acknowledging that these technologies are always emerging, always changing."
Elliott said the curriculum will teach four, core cognitive capacities, including systems thinking, critical thinking, cultural agility and entrepreneurship. She said systems thinking is tied to coursework in creative coding, critical thinking is matched to design courses and cultural agility and entrepreneurship are tied to storytelling. These skills, she said, are necessary to work in the innovative world of intelligent machines.
The program requires prospective students to go through an application process, where applicants provide their story, a review of a creative piece, a resume, two reference letters and a three-piece creative portfolio.
Students in the program are required to pick two emphases from cinematic arts, visual production, immersive and interactive media, story, experience design, sonic arts, sensory media and data and art.
With the purpose of fostering authentic storytelling, the major also requires students to choose a nine-credit interdisciplinary concentration in ethnic studies, energy science or human rights, according to the website.
Elliott said the program will be project-based to help students develop experience and competitive portfolios as they're still students. Additionally, she said the program has scholarships for internships and will provide opportunities for students to interact with global leaders in media arts.
According to the program's website, the emerging media arts program can prepare students to pursue careers in filmmaking, game design, special effects, app development, theme park experiences, virtual reality and animation.
Elliot said the program is hyper-collaborative, and she wants to provide opportunities for interested students of other backgrounds to collaborate with the new center.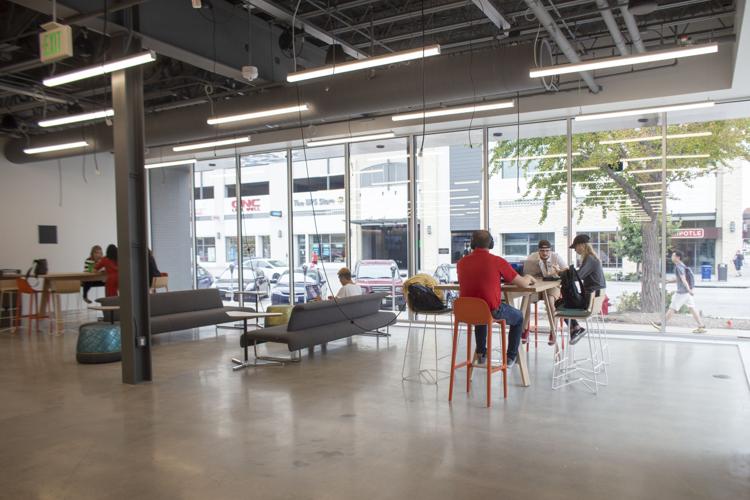 The program's vision is to become a global destination for creative, young professionals to use innovative technology, solve human problems and entertain audiences, according to the center's website. The goal of the program is to produce transformative creative leaders by creating a student-centered program that helps students realize their dream jobs or raise money to start their dream company.
"These are big, audacious goals," Elliott said. "So yeah, I'm not going to achieve [them] in a year. By being driven, by knowing what you're aiming for, you know what path to be on."