After eight busy years, the Lincoln locations of The Egg & I will close their doors.
On Oct. 27, the location at 16th and Q streets permanently closed. The establishment had sat across the street from The Newman Center — St. Thomas Aquinas Catholic Church since 2011, according to the Lincoln Journal Star. The establishment was one of two The Egg & I locations in Lincoln, the other located at 70th and A streets. This second location will become a different restaurant concept, according to LJS.
The downtown location underwent a regular health inspection test by the Lincoln-Lancaster County Health Department on Sept. 18. The food establishment inspection report revealed that the restaurant was out of compliance in 11 of 54 areas, including inadequate hand-washing sinks, unsanitary food contact surfaces and plumbing installation issues.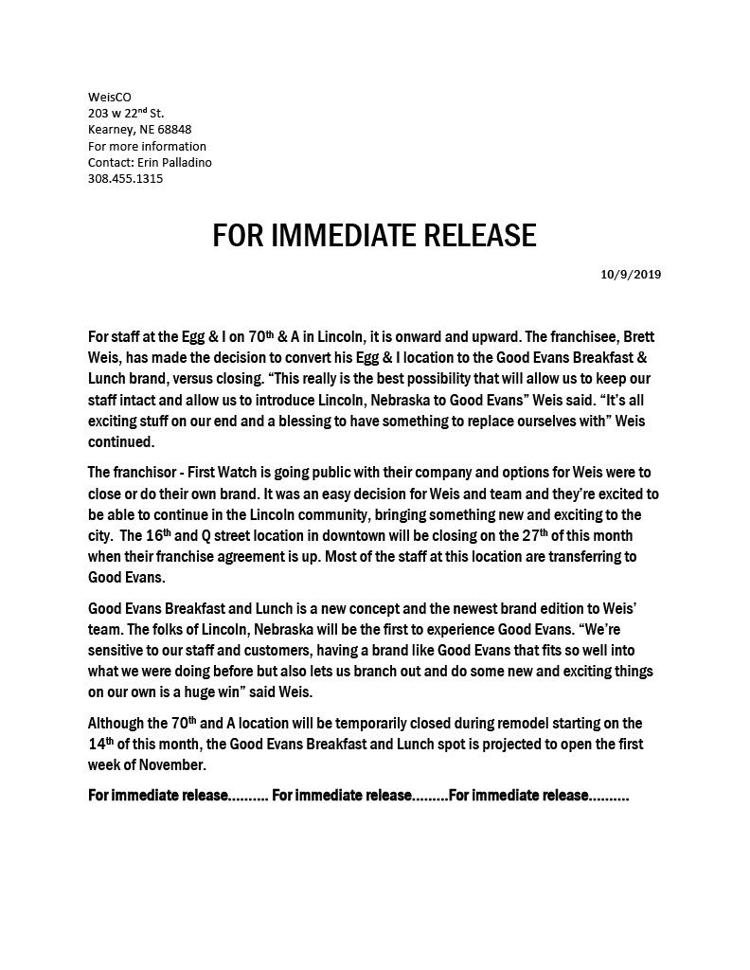 Employee Andrew Lanham said the recent closing was unrelated to the health code violations and had been planned for some time. He said the staff of The Egg & I were alerted that the restaurant was closing, and many are being relocated to the 70th and A streets location, which will become a new restaurant concept called Good Evans Breakfast and Lunch, according to LJS. Lanham said the former staff of The Egg & I began training for the new restaurant on Oct. 28. 
Local franchisee of The Egg & I Brett Weis told LJS that most of the staff from the 16th and Q streets location will transfer to Good Evans. The inaugural location of Good Evans is expected to open at the 70th and A location this week, according to the article.
"This really is the best possibility that will allow us to keep our staff intact and allow us to introduce Lincoln, Nebraska, to Good Evans," Weis said in a news release.