Most people might know her as 402threads, but Jade Alexander, senior business management major at Peru State College, owns her own small business.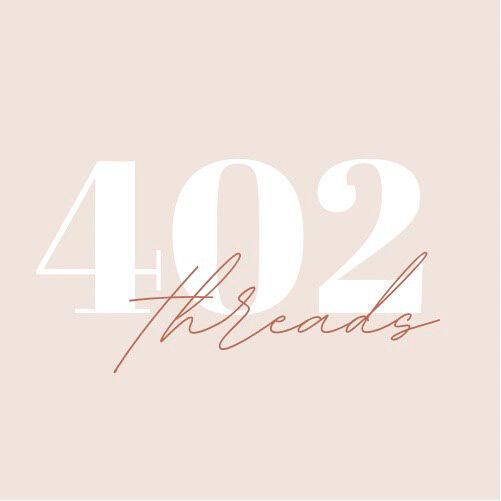 Created in October 2019, 402threads has over 3,000 followers on Instagram. Alexander specializes in custom college apparel. 
"It wasn't really a business back then, but then it started taking off around March of last year and that's when I wasn't selling solely to friends and family. I've always wanted to start a business," Alexander said. "I've always had this crafty, creative side that I never knew how to express."
402threads sells t-shirts, crewnecks, hoodies, customs, jewelry, beanies and wall banners. She creates and ships everything herself from her home in Nebraska and manages her Instagram account and website. Recently, she started outsourcing stickers and custom packaging. 
"There has been a lot of trial and errors," Alexander said. "At first, it was hard managing this business with my other job, but now I do this full time. I create everything out of my home, so now it's hard to manage the work-life balance."
Alexander is still a full-time student, but finds a creative outlet through her work. 
Alexander has customers from all over the state, but she says that University of Nebraska-Lincoln students purchase the most. Her half-and-half tees are some of her most popular items. 
Her gameday apparel — also popular among students —  sports sayings like "SATURDAY IN LINCOLN," "roll skers" and "NEVER LOST A TAILGATE."
Alexander customizes clothing for students all around Nebraska and out of state. 
"I wanted to buy from 402threads because I wanted to rep my school, but didn't want the expensive generic bookstore clothing. I love all things that I've bought from her. I try to buy from all of her launches, but sometimes others beat me to it," Shelby Grooms, a customer from South Dakota State University, said in an Instagram direct message.
According to Alexander, her clothing comes in a variety of colors, styles and sizes. She can customize any school or saying onto her apparel. 
"Talking to my customers and followers is my favorite part," Alexander says. "I love interacting with new people. It is so cool that people I don't even know follow me. I never could have dreamed that this would ever happen."
According to Alexander, the pandemic affected her business in the best way possible. She thinks that people were shopping more and that is when her business started to take off. 
Now that Alexander's business has grown, she hopes to expand her business into a boutique.
"The long term goal was always to transition into a boutique style store selling wholesale clothing and stuff like that," Alexander said. "Pivoting into setting up a real store. I definitely have some stuff in the works right now."
According to Alexander, she is just happy to do something that she loves.
"It's crazy how much my business has grown," Alexander said. "It is the coolest thing ever and I'm just grateful for how far I've come."