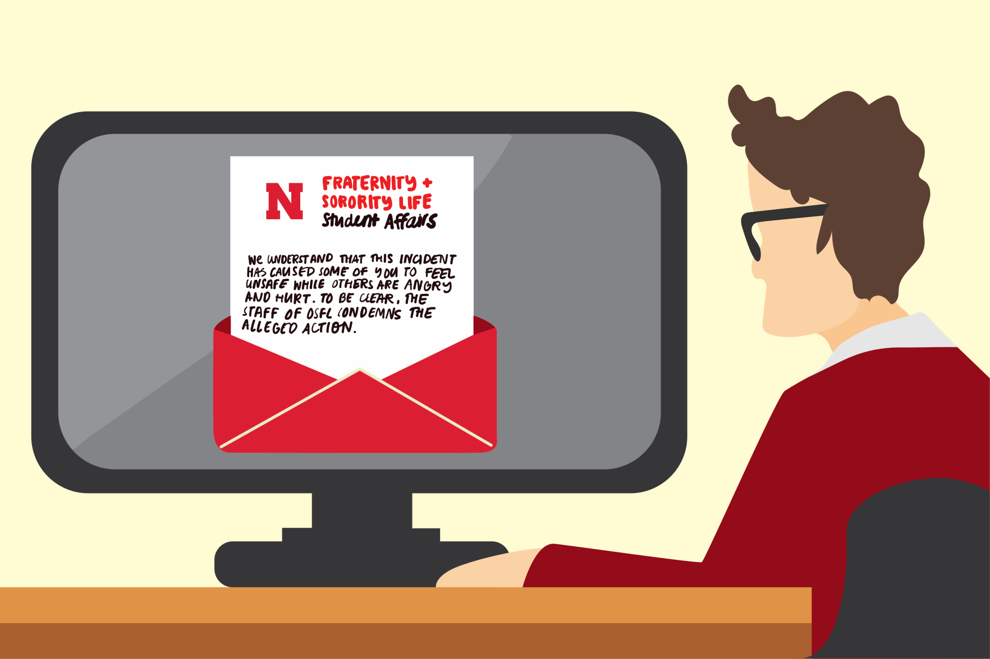 As a part of our initiative called Curious Cornhuskers, an anonymous reader asked The Daily Nebraskan, "What Greek institution perpetrated the bias incident referenced in the Office of Fraternity and Sorority life email on Sept. 8? What is the full story behind this incident?" 
On Aug. 27, members of a fraternity at the University of Nebraska-Lincoln removed Black Lives Matter movement signs and other political yard signs from a neighborhood near campus.
Neither Leigh Thiedeman, director of the Office of Fraternity and Sorority Life, nor Leslie Reed, public affairs director for the Office of University Communication, was able to confirm or deny which Greek organization was responsible for the reported bias incident. 
According to an article published by the Lincoln Journal Star, members of the fraternity Alpha Gamma Rho were captured on security camera footage both stealing the signs and disposing of them in a dumpster in their parking lot.
The Journal Star attempted to contact the UNL chapter president of Alpha Gamma Rho via email and phone call, but was unsuccessful. 
The Office of Fraternity and Sorority life released an email addressing the situation on Sept. 8. 
"We understand that this incident has caused some of you to feel unsafe while others are angry and hurt," the email read. "To be clear, the staff of OFSL condemns the alleged action."
Without confirming which organization was responsible, the email continued to state that the chapter has been informed and is working to hold those members accountable through internal processes. 
The incident has also been reported to the Office of Student Conduct & Community Standards.