As a part of our initiative called Curious Cornhuskers, an anonymous reader asked The Daily Nebraskan, "Why does the Abel/Sandoz dining hall no longer serve food on the weekends?"
David Annis, director of University Dining Services at the University of Nebraska-Lincoln, said the Abel Dining Center is closed on weekends to create room in the funding and staffing to allow students to use their meal swipes at other on-campus services, such as the C-Stores.
"We were finding that on weekends, our dining numbers really fell a lot," he said. "We saw the opportunity to repurpose the funds of a dining center by closing one on weekends and allowing students to do something new by using their plans at the C-Stores."
The Abel Dining Center closes every weekend because its closure creates the least amount of problems, according to Annis. He said Abel Hall has a Husker Heroes and a C-Store, unlike other residence halls.
"Abel [Dining Center] is very close to Cather [Dining Center]; it's not very far from Harper [Dining Center], and it just seemed to be the place that created the least amount of walking for students," Annis said. "And when it's 9 a.m. and you're in your pajamas, no other residence hall has a place where they can come downstairs and get a sandwich or go to the C-Store."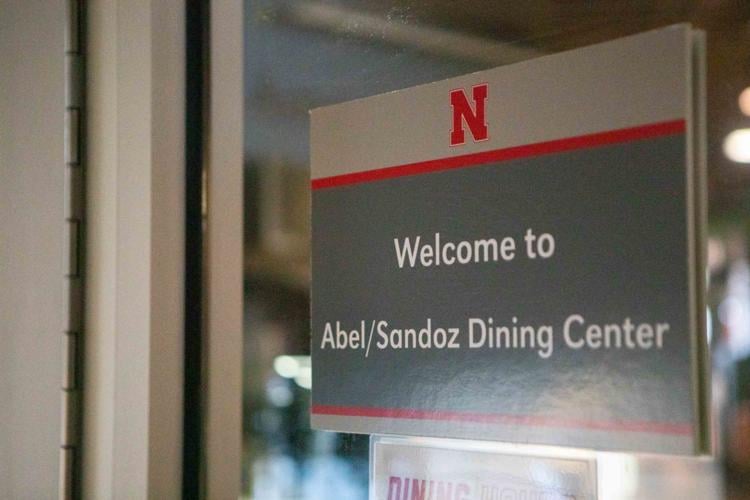 According to Annis and Marilyn McCalla, dining unit manager at Abel Dining Center, the closing of the Abel Dining Center on weekends is all part of a plan to expand the services offered to UNL students.
"There is a multi-year plan in place that will allow more places to open late at night and give students new options," Annis said. "It's very unusual for a campus this size not to have late-night services."
Annis said he hopes the changes will increase student satisfaction with on-campus dining.
"Over the last couple [of] years, students have been asking for a lot of additional services," he said. "I think that when you eat at the same place every day, even though they have five different lines and different food every day, a little bit of a boredom factor comes in."
Annis said the first step in making the transition to offering late-night dining is finding a way to reallocate funds.
"[The students] want to be able to use their plans longer during the day, so we started to look at all the different requests and figure out how we could do that in a way that was fiscally responsible," he said.
While students currently cannot use their meal plans past 8:30 p.m., even at places such as Husker Heroes and the C-Stores, which are open later, Annis said that expanding dining hall hours will be the next step in the process.
"Next year, we will be introducing some meal plans that have a declining balance, and students will have a certain amount of dining dollars they can spend per week," Annis said. "At that point, those dining dollars could be spent anywhere and at anytime."
Annis said that his 33 years as director of dining at The University of Oklahoma helps him bring a new vision to UNL dining.
"I'm the new guy here," he said. "So, I've had an opportunity to look at the operations with a fresh set of eyes."
Abel Dining Center's weekend closure isn't the only recent change to Dining Services. Through the Curious Cornhuskers initiative, another anonymous reader asked, "Why are the C-Stores offering sushi (both cooked & raw)?"
"We made the decision to serve sushi [in the Abel C-Store] because we knew how popular it was," McCalla said, "and no other place on campus served it."