The University of Nebraska-Lincoln community has a lot of questions, and The Daily Nebraskan has answers. Using this page, we will continue to update you on campus happenings by answering the questions you asked us and providing any other information we find valuable. 
Have a question? Submit it through our initiative Curious Cornhuskers, at this link or in the form to the right.
Last updated Sept. 29, 2020
Is there a limit on the number of COVID-19 cases that can be identified on campus before the university shifts to all-remote instruction?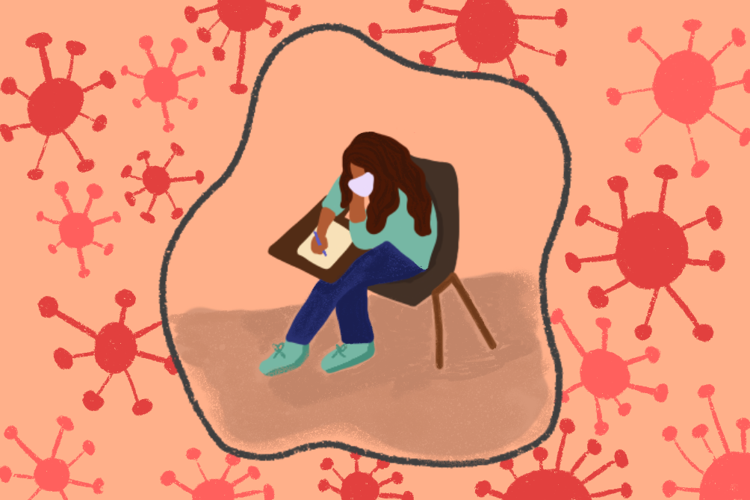 According to UNL Chancellor Ronnie Green, there is a limit on the number of positive cases allowed to be on campus before shifting UNL's operations, which based on UNL's demographics and risk mitigation success on campus.
University leaders determined two factors with regard to risk mitigation that will determine UNL's operational status, according to Green. 
If risk mitigation methods, such as facial coverings, hand-washing and testing, cannot contain the spread of the virus or if transmission occurs in a way that cannot be controlled via quarantines and isolation the university may need to reassess. 
At the beginning of the semester, the university identified and quarantined 12 clusters of the coronavirus on campus through consultation with the Lincoln-Lancaster County Health Department, which proved successful in limiting spread.
"Those initial efforts to put a ring around those worked and kept that spread from really occurring," Green said.
No cluster has been identified on campus since Sept. 1 and no group quarantines remain on campus.
While there are a couple of spots on campus university leadership continue to monitor, Green said there is no current indication that the university would need to change course. 
How is UNL enforcing COVID-19 policies for all groups of people, such as at the Club Fair, and not just for Greek life?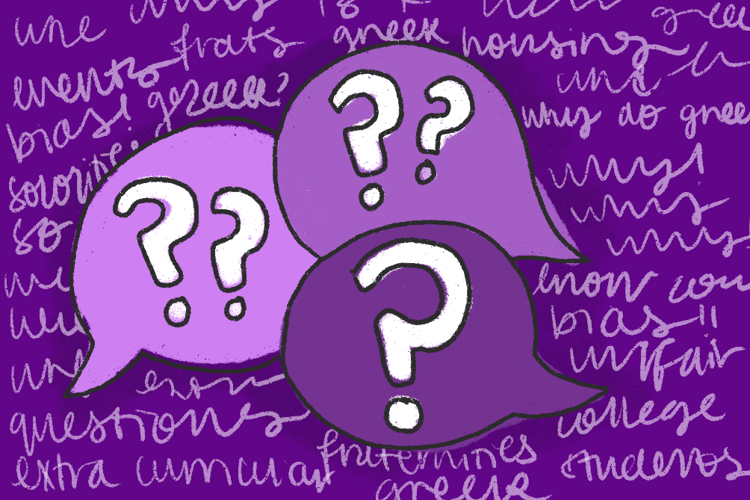 According to Deb Fiddelke, chief communication and marketing officer, there were two key differences between crowds at campus Greek houses on Sept. 7 and the university's Club Fair on Aug. 26: masks and physical distancing. 
"By all accounts, students who [were] participating in the club fair were wearing masks," Fiddelke said. "[At Bid Day,] there were no masks, there [was] no distancing and therefore it was a violation of the policies and therefore a violation of the Student Code of Conduct."
Although Fiddelke maintains attendees followed safety guidelines at the Club Fair, some students were upset to see large crowds comparable to those at Bid Day but without similar disciplinary measures.
The Bid Day crowds led to the temporary suspension of six Greek houses, while no discipline was handed down for large crowds at the Club Fair. 
Melissa Griffith Phelps, assistant director of student organizations for the Office of Student Involvement, said the Club Fair was approved on Aug. 6 through the university's event approval process for events of more than 50 participants. Greek houses are asked to follow the same guidelines as other recognized student organizations by filling out risk assessment and event approval forms for their events, according to Leigh Thiedeman, director of the Office of Fraternity and Sorority Life.
Griffith Phelp said Student Involvement took measures to "de-densify" the fair, including spreading out tables and limiting the amount of RSO members at each table to two at a time. She said her team also checked in with each RSO before the event began and monitored the event to ensure physical distancing and the facial covering requirement were being followed. 
While her staff did remind a few students to put on their masks, Griffith Phelps said there were no reports of large crowds breaking safety guidelines. 
"I would not say large crowds were at Club Fair without university action," she said in an email.
Griffith Phelps said every student she spoke with at the Club Fair was excited to have the event in person rather than virtual or cancelled altogether. 
While she said she would not have changed much about how the event was organized, she learned there's no such thing as a straightforward, easily planned event in the age of the coronavirus. 
"Just because it was, historically, simple, doesn't mean it did not need additional brainstorming or help to make it safe in the time of COVID-19," she said. "The extra hours, maps, meetings, questions and solutions were all necessary. We knew the students wanted this experience – and wanted it in person. [W]e owed it to you all to do it right and keep everyone safe."
When asked about the perception that Greek life was unfairly singled out by the university, Fiddelke said she understands Greek houses were identified as clusters early in the semester, drawing attention to Greek life. She said Greek houses occupy high density living spaces, creating a more high-risk environment than other on-campus housing options.
Despite these handicaps, Fiddelke said she feels the Greek community has admirably fostered a safe environment for their members. 
"Many [Greek chapters] did voluntarily cut down the number of people who were living in the house this fall, and there've been a number of Greek houses that have had few to no incidences of COVID-19," she said. "So there are many, many houses that have done an exceptionally good job of helping to mitigate any risk of COVID-19."
I have been told by executives of Greek chapters that the university provided no procedural guidance for managing outbreaks. Is this true?
Director of the Office of Fraternity and Sorority Life Leigh Thiedeman said the office's housing recommendations document is  based on protocols provided by the university and Student Affairs and was approved by the Lincoln-Lancaster County Health Department.
Thiedeman said the document was sent to all Greek chapter presidents, chapter advisors, house corporation presidents and house directors. Protocols range from limiting the density of people in chapter facilities to practicing healthy hygiene habits.
In addition to receiving the housing recommendations document, Thiedeman said chapter presidents were invited to a Aug. 12 meeting with the Lincoln Lancaster County Health Department and a Aug. 24 meeting with Chancellor Ronnie Green, vice chancellor for Student Affairs Laurie Bellows and assistant vice chancellor for Student Affairs TJ McDowell.
What is being done to Greek chapters that host parties?
According to Leigh Thiedeman, director of the Office of Fraternity and Sorority Life, all complaints related to parties or large gatherings are forwarded to the Office of Student Conduct and Community Standards for review. Sections II.D. and IV.C. of the Student Code of Conduct outline the responsibilities of student organizations and the process for investigating potential violations, respectively. 
"Decisions to continue on-campus learning and events are greatly impacted by the actions of each and every member of our community," Thiedeman said via email. "Testing and reporting, along with facial coverings and physical distancing, are sure-fire ways to minimize virus spread and protect the health and safety of their friends, the faculty and the staff who have worked tirelessly to make the fall campus experience the best it can be given the circumstances."
Is it true that off-campus testing results aren't added to the campus case totals? Do you then have to self-report a positive test?
According to Deb Fiddelke, chief communication and marketing officer for the University of Nebraska-Lincoln, all data from off-campus testing for UNL community members is reported to the Lincoln-Lancaster County Health Department and then reported to the university.
Before UNL implemented its COVID-19 Dashboard, Fiddelke said some cases were self-reported to the university. Since the implementation, LLCHD has been able to communicate every case to UNL.
The COVID-19 dashboard illustrates the number of positive tests and total tests that have been administered for UNL students, faculty, staff and affiliates, as well as Lincoln-based University of Nebraska Medical Center and University of Nebraska Omaha students, according to the dashboard.
Fiddelke said there is no shame in getting tested or contracting the coronavirus, and informing the university through testing allows leaders to take necessary actions to protect everyone.
"We want everyone to get tested," Fiddelke said. "We can't protect our community [and] help be a part of protecting our broader community if people don't get tested. Not getting tested is directly harmful to the public health."
As of the time of publication, LLCHD has reported that no transmission of the virus has occurred in the classroom, which Fiddelke said points to the fact that social distancing and mask wearing is occurring and working in classroom settings.
Why did it take UNL so long to publish COVID-19 case numbers?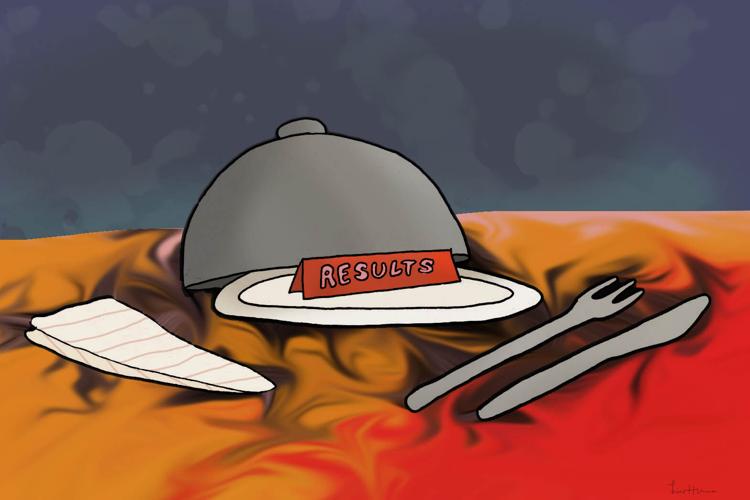 According to Leslie Reed, public affairs director for University Communication, initially, there was some uncertainty about whether or not to publish a dashboard.
"After we launched our testing it became evident that we needed to do a dashboard and couldn't just rely on the Lincoln-Lancaster County Health Department to post statistics," Reed said. "We had to work with the health department and figure out a mechanism for us to get regular reports of the numbers of tests and the number of positive results."
The University of Nebraska-Lincoln COVID-19 Dashboard was published on Thursday, Aug. 27, a little over two weeks after students began to move back to campus. This section of the university's COVID-19 informational website displays the number of positive and current test results, along with the Lincoln-Lancaster County COVID-19 Risk Dial. 
While the dashboard was just recently released, the UNL COVID-19 website has been active since March and was launched the same week the university made the decision to go completely remote.
"We've had [the website] in place for a long time, and it has really become a valuable repository of information for just about everything COVID-related," Reed said. "It has information about what quarantine means, how students should social distance, mask protocols and all the different topics; there's information on there for faculty and students."
All data on the dashboard is provided by the Lincoln-Lancaster County Health Department and is updated daily by 5 p.m. with the previous day's data.
Why did UNL not test students for COVID-19 before move-in?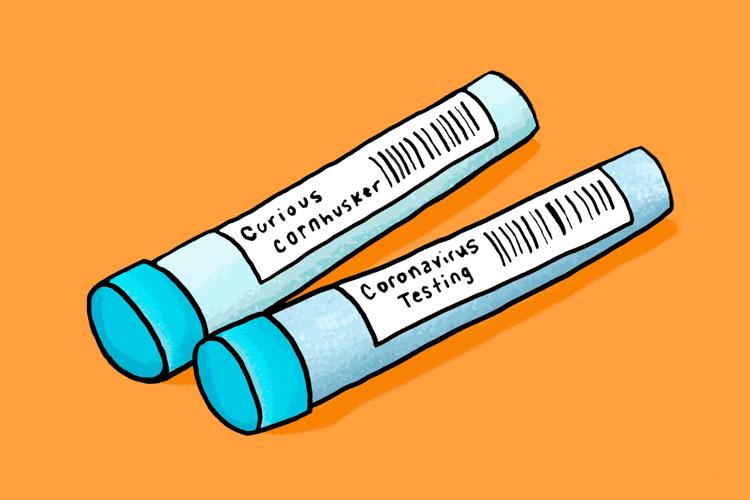 According to Leslie Reed, public affairs director for the Office of University Communication, testing students before move-in was considered but ultimately decided against due to the short-term accuracy of the results.
"Yes, it would show that a student did not have coronavirus on that given day, but that student could get it the next day," Reed said. "The decision was made that it would not accomplish what we needed to accomplish. Considering the number of students, it was just a brief snapshot in time."
This choice was discussed across the entire University of Nebraska system, and since then, the university has provided several other options for students and faculty to get tested, according to Reed.
"We have been working very closely with the Lincoln-Lancaster County Health Department, and the decision was made to go with the TestNebraska approach where students and other members of our community monitor their symptoms and go get tested if they feel like they need to," Reed said.
Symptoms can be monitored through the 1-Check COVID screening app developed in partnership with faculty, staff and leading health experts at the University of Nebraska Medical Center and the University of Nebraska Omaha.
In addition to keeping an eye on symptoms and overall health, adhering to released guidelines will play a critical part in what the rest of this semester looks like.
"Remembering to wear a mask, constant hand washing and social distancing can help prevent [the virus] from spreading," Reed said. "If people ignore that and more people get sick, we may not be able to keep our campus open and may have to go to remote learning."
According to Reed, the individual actions of each member of the University of Nebraska-Lincoln community matter.
"There's so many ripple effects and it's so important for everybody in the community to be responsible," Reed said. "We're all a community here, we're 25,000 students, 6,000 faculty and staff, we're like a little city, and it is so important that we act on behalf of one another."