In the small upstairs room of a downtown Lincoln art gallery, clothing and writing hung on the walls. What they represented inspired an atmosphere of emotion and stillness throughout the crowd.
The exhibit's contents were from members of Dear UNL; each piece, they said, represents their sexual assault. 
The group hosted an exhibit on Friday, Sept. 6, at Sand Paro Studio, which included the clothing members wore the day they say they were assaulted, crime scene photos, letters from the Title IX office, poetry and artwork. Dear UNL has been fighting for change in UNL's Title IX office since May.
Each display was also accompanied by the artist's story, both in print and audio format. Member Miranda Melson said the audio recordings were to make the display more accessible as well as personal.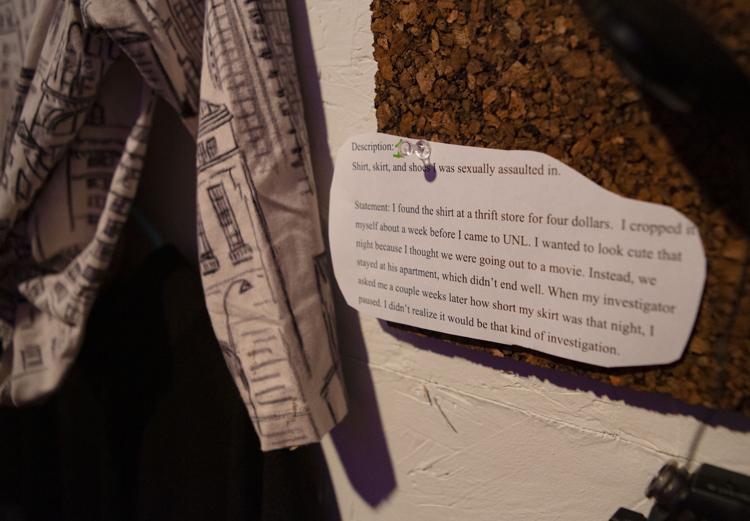 Melson said many of Dear UNL's members held on to articles related to their assaults and found art as an avenue for healing. She said the gallery was a way to bring all of it together. 
"We wanted to have some sort of artistic avenue to bring awareness to our experiences and what we've gone through," member Luz Sotelo said. "I think several of us found an outlet for our experiences through art."
Melson said nearly every member of the group contributed something to the display, and even members who live out of state sent in their contributions. 
"I think everything we do is very collective," Sotelo said. "So, this whole group is very involved ... Everybody contributes somehow; that's one of the great things about this group of people."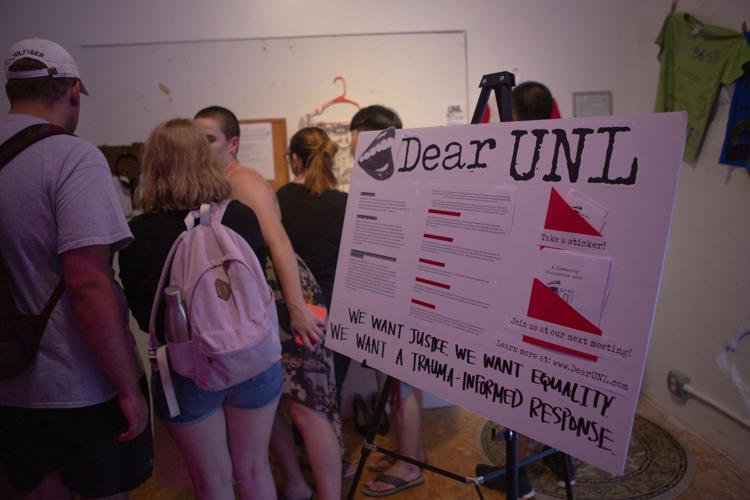 Melson displayed the outfit she wore on the day she said she was assaulted and an email she received from UNL's Title IX office regarding her case. She said the gallery provides details about the members' experiences that haven't been shown in the past. 
"A lot of us have a sentence that says my name — for example, Miranda, who was raped — but that's it," she said. "Here you can actually see my clothes; you see my findings letter; you see the whole picture."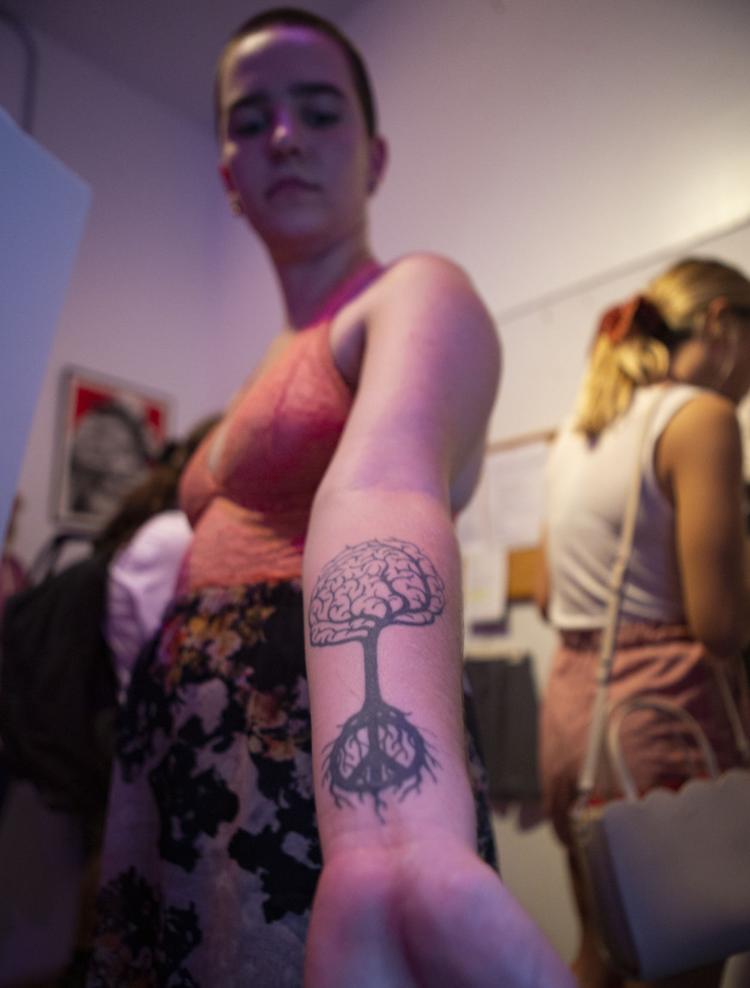 The group was expecting a decent turnout due to its promotion tactics but was still surprised at how many people showed up, Melson said. She said she hopes the gallery allowed viewers to connect with the group as people and as activists. 
"I think this was also another way to connect with the public that's more personal," she said. "You can read a newspaper article about what we're doing more activism-wise, but people don't necessarily know what we've gone through."
Dear UNL also held a public meeting on Sunday, Sept. 8, at The Foundry in hope of connecting with more community members, according to Melson.
She said the gallery was a way to express just how much support survivors of sexual assault need.
"I think another part of showing all this artwork is how much pain and hard work we put into this, and this isn't something we can do alone," she said. " We just want to ensure that that's not happening anymore on our campus, and that if it does happen, people are given the proper justice and safety that they deserve."