Retail company Aerie will have a pop-up store in front of the Nebraska Union for the store's second visit to the University of Nebraska-Lincoln in a year. 
The event will be Monday, Sept. 9, and Tuesday, Sept. 10, from 10 a.m. to 4 p.m. The stop is part of the Aerie Pop-in Tour, a cross-country tour to colleges and universities that Aerie, a sub-brand of American Eagle, does each year.
In the Nebraska Union's plaza, Aerie will have a trailer of merchandise for sale, as well as snacks and a DIY keychain station, according to the event's website. On Monday, AerieREAL role model and activist Iskra Lawrence will be at the event for a meet and greet, according to Youth Marketing Connection.
Carrie Jackson, the assistant director of reservations and events for Nebraska Unions, said Aerie is one of many businesses wanting to set up shop in the plaza this semester.
These events, she said, are typically organized by a marketing company representing the visiting business. In Aerie's case, Youth Marketing Connection reached out to Jackson at the beginning of July. Youth Marketing Connection will also have an event at UNL for Maybelline later this month, Jackson said. 
The first step of creating a union reservation is making sure the company's values don't conflict with those of the university, Jackson said. Additionally, she said they have to make sure the company's plans don't violate university policy.
She said Aerie was easy to work with for its pop-up last year and aligns with UNL's commitment to diversity. According to Aerie's Twitter account, the company encourages women to be their real selves.
"Personally, I like their mission," she said. "We think that fits well on campus; we think that is something that would be good for the students to see."
Unlike student organizations, Jackson said outside companies have to sign a facilities agreement written by UNL's general counsel. The companies also pay for a spot on campus.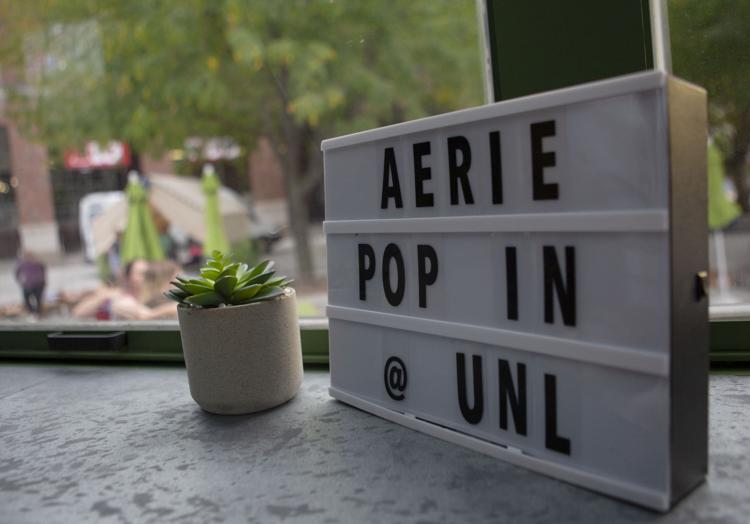 "We figure, if they're going to have exposure to however many thousands of people, they should be paying for that," she said. 
Ryan Lahne, interim director of Nebraska Unions, said these events bring in revenue that can help offset student fees. Additionally, he said they provide services for students, which is the top priority of the union. 
Jackson said they want to bring in events that provide a break from schoolwork. 
"Anything that we can bring in that can give the students a little more fun," she said. "We're not all about studying here in the union."